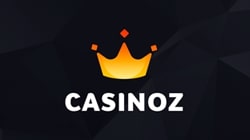 Casino Solitaire Draw Three Casino Solitaire Draw Three Review
Any user of the Windows computer operating system is probably familiar with solitaire. Hundreds of thousands of accountants, managers, security officers and other office employees are fluent in this game.
Now they have the opportunity to earn on their seemingly useless skills. Cryptologic offers everyone to play Casino Solitaire Draw Three.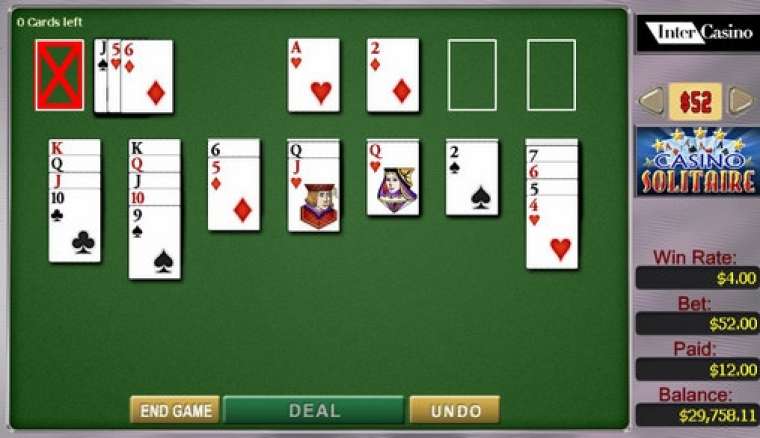 How to Play Casino Solitaire Draw Three
Casino Solitaire Draw Three released by Cryptologic is a popular version of the famous game solitaire, which allows users to gamble wagering
wagering real money
. It is possible to make bets of strictly defined sizes: 1.04, 2.60, 5.20, 10.40, 26 or 52 credits (in selected currency). The certain amount is paid out for each card, which the player will transfer to the final position.
The aim of the game remains unchanged: you should follow the rules, transfer all the cards from the piles to four separate fields. They should be reordered on them by suit in increasing order, starting with an ace.
Let's briefly discuss the rules:
A standard 52-card deck without jokers is used.
Initially, cards are dealt on seven boxes (one card one the first box, two cards on the second one and so on). Each pile begins with one upturned card. The other cards are laid in the deck.
Upcards can be transferred to the foundations (starting with an ace).
They can also be transferred on cards of another color and higher rank (for example, black jacks on red queens) to face up other cards. At the same time, you can transfer the entire chains of cards according to the color and the rank of the lowest upturned card.
Only kings can be placed on the free box.
If there is no card to transfer, users can face up three cards from the deck. It is only allowed to take the upper one. Thus, the deck can be reutilized three times.
The recent action can be cancelled but not always.
Solitaire is considered to be complete if all the cards are arranged from an ace to a king by suit. However you can win more without dealing the remainder of the deck.
Casino Solitaire Draw Three Bonus games
Bonus payouts in Casino Solitaire Draw Three from Cryptologic are not available.
Casino Solitaire Draw Three Interface
Casino Solitaire Draw Three developed by Cryptologic has a very simple interface, but some of its elements may be incomprehensible to some users. Let's briefly explain them:
Win Rate is an amount that is received by the player for each card transferred to the foundation (it depends on your bet).
Bet is a bet size per deal.
Paid is a current won amount.
Balance shows the number of credits on the player's account.
The bet size is selected by arrows in the upper right corner of the window.
Conclusion
Casino Solitaire Draw Three is the perfect solution for all fans of solitaire-based game called FreeCell, who have got bored transferring cards in vain. If you are among them, you definitely need to download Casino Solitaire Draw Three. It is convenient, has a wide range of bets and enables to stay in the black even without reaching the end.
Play Casino Solitaire Draw Three in NZ Casino for Real Money
Users can download Casino Solitaire Draw Three at Inter
Online Casino
and in some other establishments running on software from Cryptologic. It can also be tested in training mode in order to assess your skills and understand how to get your payout.