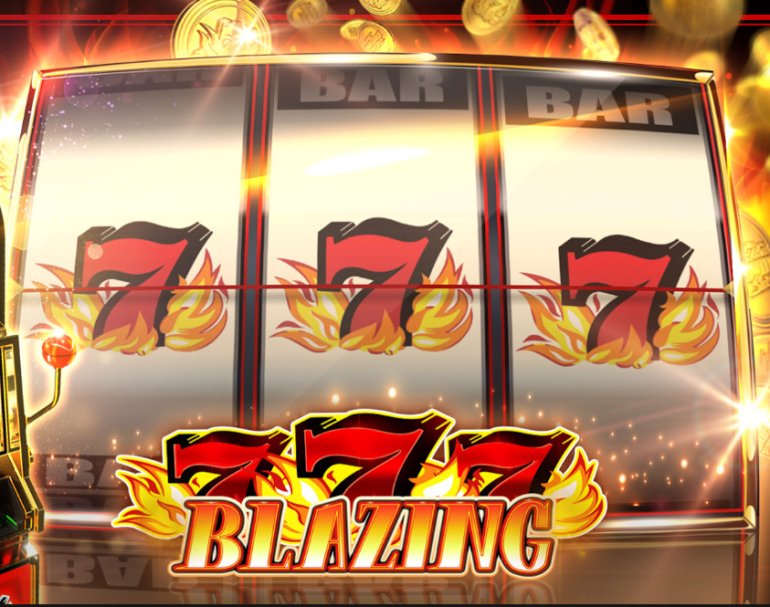 You have surely noticed that reviews of slot machines on Casinoz constantly mention the return to the player (RTP), also called the theoretical payback. It indicates a share of the total wagers returned to customers as payouts. Typically, this index for modern slots reaches at least 95%. It can exceed 97% in the best slots.
This article explains another parameter to consider when selecting a video slot. It is variance or volatility. These terms can be used interchangeably to define it.

What Does Casino Slot Volatility Mean?
So, what do we talk about?
The volatility demonstrates the risks associated with a given slot. The higher the variance is, the higher the probability of facing an unprofitable long-term gaming session.
You should not confuse this parameter with the RTP mentioned above. In online gambling, many slot machines feature a payback of 96% but differ dramatically in their volatility rates.
The variance shows how the level of payouts may deviate from the theoretical payback in a gaming session.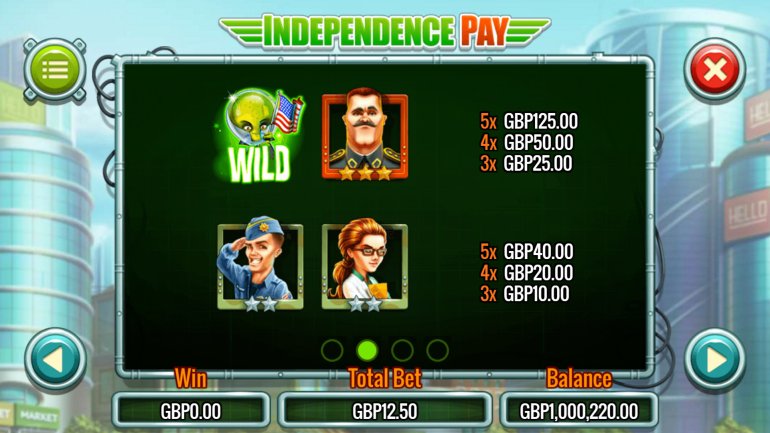 It is essential to understand that the parameter discussed in this article is not universally recognized. No objective criteria allow dividing slots into groups by the volatility rate. Software manufacturers may not provide information about the level of variance in their games.
Thus, the volatility level allows evaluation of the quality or profitability of slot machines. This is just one of the numerous features of slots. Users should consider it while choosing a game, bet sizes, and strategies. Read about this below.
Here are cool slots with various volatility levels.
Why Should You Consider Slot Volatility?
Without going into details, we can say that low-variance slot machines provide frequent payouts, and high-volatility slots form paid combinations less frequently.
It is evident that if a slot provides payouts in almost all spins, winnings cannot be huge. Therefore, the payout amount per round sometimes does not exceed the bet in low-variance games. This means that not all winning spins are profitable.
This rarely happens in high-volatility slot machines. If you get a payout, it is almost always higher than the wagered amount. Yet, different nuances will be covered below.
High-Volatile Slots
Playing high-variance slots, you will often face long-term streaks without payouts. You can spend money during a few dozen spins without getting any winnings. However, this period is followed by a spin with a high-ranking combination, free spins, or bonus rounds. Such an outcome will compensate for your losses and allow you to be in the black.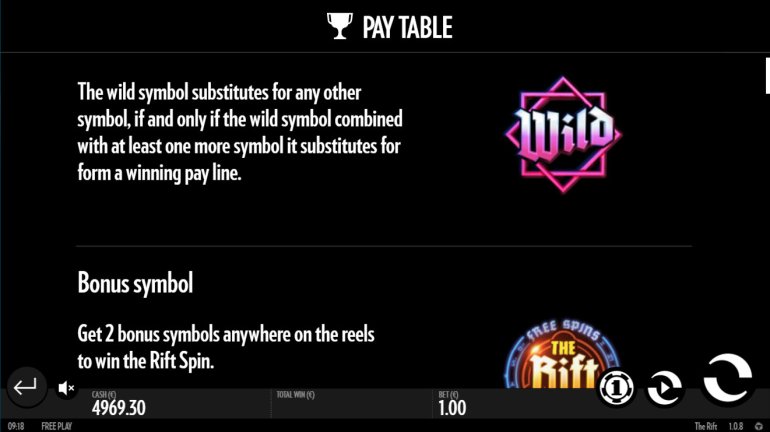 This category includes classic single-line or three-line slots and various progressive jackpot games. We offer you a few such titles:
When is it good to play high-volatility slots? First, you should have a reasonably big bankroll to overcome long-term unprofitable gaming sessions. It is essential to have enough time for the same reason.
Talking about the psychological type of gamblers, we can suggest that high-volatility slots can be recommended to very patient customers. You should be able to control your emotions, follow the chosen tactics, and resist the temptation to raise your bet or select the other slot.
Such games are suitable for thrill-seekers who want to chase a huge jackpot. If you are one of them, go ahead! Nevertheless, carefully select the bet size considering a possible prolonged unfavorable gaming session.
Mid-Volatile Slots
These slots may be considered the most popular gaming machines in the modern online gambling market. They offer both frequent combinations and relatively high payouts. There are no long-term unprofitable periods.
Most of the new 5-reel slot machines with various features are supposed to be middle-variance, including the following famous games:
If you do not like to stay without payouts for an extended period and want to have an opportunity to get huge winnings, we recommend that you should prefer such slots. Small amounts can be obtained after a few spins, but sometimes these slots will please you with huge sums of credits. You can also participate in bonus games or free spins periodically.
Low-Volatile Slot Machines
We guess you have already understood what we will discuss below. Low-volatility slots offer a vast number of paid combinations. Payouts are provided in most spins, but they rarely exceed the bet size.
Big multipliers can be provided for the one or two highest-ranking combinations, but they will come up very rarely.
Users should primarily count on the bonus features in such slots. Waiting for a bonus round or free spins is necessary to win a considerable sum.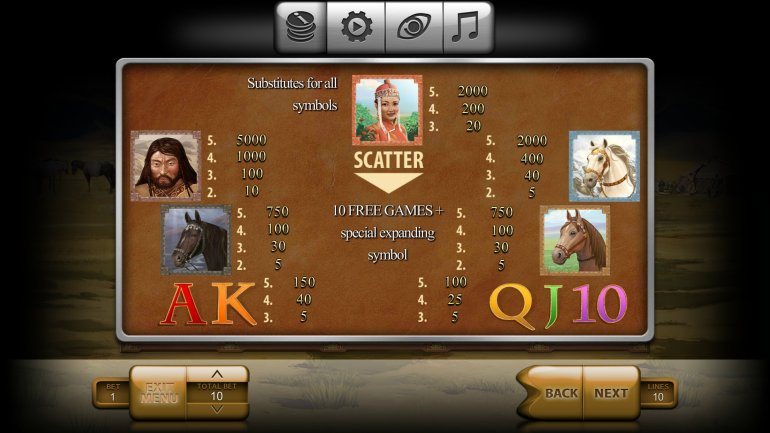 There are the following slots:
If your financial capabilities are limited, but you want to spend an evening at an online casino without being afraid to lose all your funds, you should choose the low-volatility slot machines.
They can also be recommended to unstable users who become nervous without payouts.
How to Determine the Volatility of a Slot Machine?
We have already mentioned that the software developers do not include information about this parameter in the descriptions of slots, so you should determine the volatility rate yourself. It should be admitted that it's not too difficult.
Personal Experience
The most reliable option is to test a game for free. All self-respecting manufacturers provide customers with this opportunity. Demo versions of slots are available on the Casinoz website in the reviews of games. They are provided at reputable online casinos and official developers' websites.
Bear in mind that you do not have to find out to which groups mentioned above a slot machine belongs. You should just play for a while for fun and decide whether the way of providing payouts is suitable for you or not.
Are combinations formed quite frequently? How many unprofitable spins have you seen? How long do you have to wait for free spins and bonuses? Just find answers to these questions.
Reviews
You can also try to search for information on the appropriate resources. For example, reviews of slot machines on Casinoz often provide data on their variance. This topic is often discussed on sites dedicated to gambling.
Yet, such data are only based on the opinions of people who have tested the online slots. They may misunderstand "low variance" or "high volatility."
Paytable
An experienced user who has personally tested a massive number of slot machines will be able to approximately determine the level of slot volatility by glancing over the paytable and rules. They will consider the number of symbols, paylines, multipliers, and different bonuses to make a preliminary conclusion. However, even the most experienced players must try to play a slot to render the final verdict.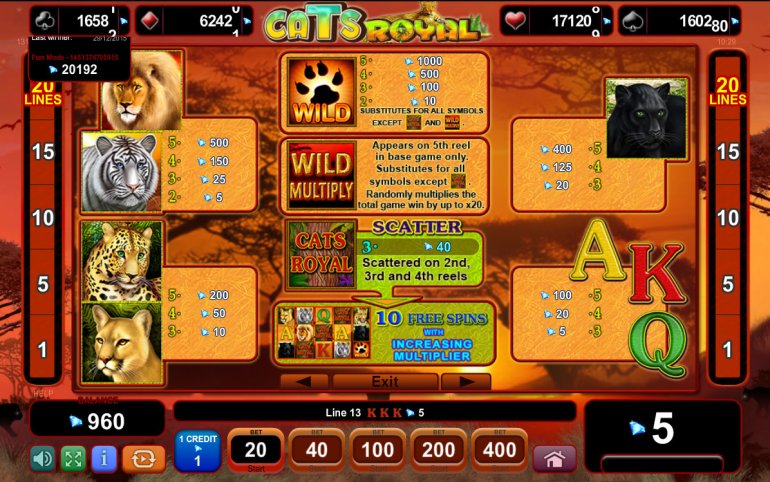 So, you should count on your personal experience since you will bet your money.
How to Use the Volatility Parameter Practically
So, let's sum up this article:
High-variance slots are for those who want to try to hit large jackpots and have enough time and money;
Middle-variance slots are for gamblers who have a moderate bankroll and prefer receiving payouts quite often;
Low-variance slots can please players who prefer obtaining frequent small winnings.
To sum up, we want to emphasize that you should pay attention to the theoretical payout percentage. The primary parameter should be used initially to evaluate any slot. If it is 90%, you will lose 10% of the made bets over the long run. And nothing can be done.
Casinoz offers some articles that deal with the ways to choose the best gaming machine and other issues relating to video slots. They will help you to win more frequently while playing at casinos.
Write your opinion, tell stories, and share your experience in the comments.