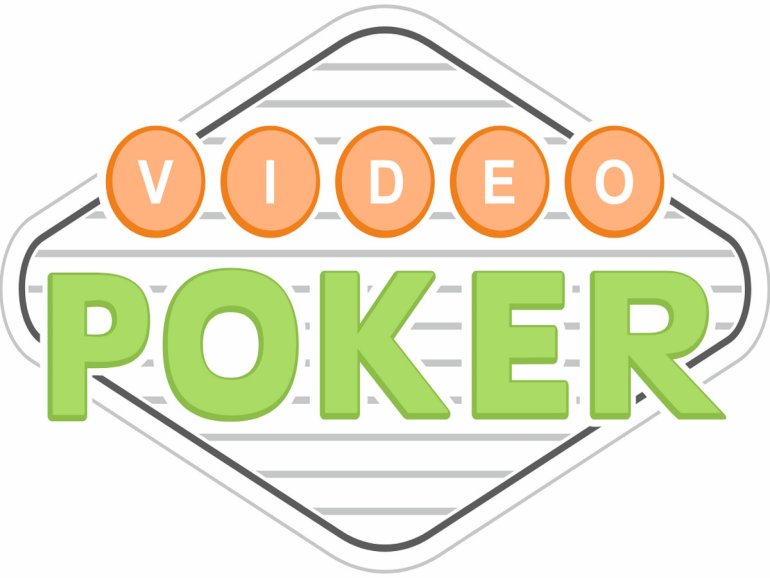 General Description
Video poker is a type of slot machine that is inspired by poker and has a large number of variations. This is one of the most popular and trendy games of chance, so it can be found almost in all land-based and virtual casinos. Online versions of video poker do not differ from analogues in brick and mortar gaming halls. In this article we are going to discuss the basic rules that are traditional for all types of video poker.
Aim of the Game
The aim of video poker is to collect a paid hand. Opponents and partners are absent, so there is no need to compare hands. It is enough to collect a hand that can be found in the paytable and winning is guaranteed.
Hands
Video poker hands are similar to the standard poker hands: a pair, two pairs, three of kind (tris), straight, flush, full house, four of kind, straight flush, and royal flush. It should be noted that in different kinds of video poker not all hands are valid and paid.
Joker is widely used in various kinds of video poker. This role can be played by a separate card or by one of the standard cards. Natural hands (without jokers) are usually paid higher that wild ones (with jokers).
Paytables
It is possible to clarify the list of all paid hands in the selected version of video poker in the paytable, which is always available in each slot. Hands in the paytable are usually arranged in ascending order. You should also pay attention to the payout for each bet, since these payouts can be disproportionate. So, it is more beneficial to try to collect some hands (usually the highest-ranking ones) that are more profitable than others.
Gameplay
At the beginning of the game you need to choose a bet and click on Deal. You will receive five cards. Evaluating the situation, you can hold the desired card by clicking on Hold located in front of them, and the remaining cards can be exchanged for free. If you have a paid hand after that, you will get a prize, provided by the paytable.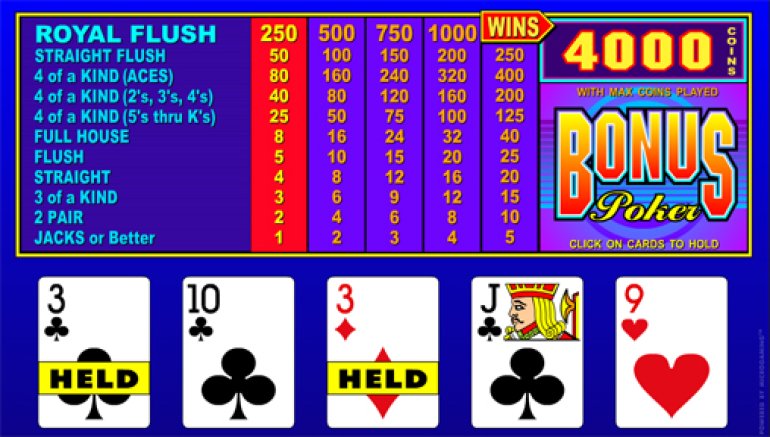 However most types of video poker offer a bonus round. Five cards appear in front of the player. One of them is revealed. His task is to choose one of the dealt cards. If its rank is higher, the payout is doubled. Otherwise, the player loses his bet. Having entered this mode, you can exit only after selecting one of the cards.
There are also rules that allow users to double the bet several times, and some casinos even pay special bonuses to those who have been able to do this ten times in a row.
Versions and Options
There are also versions of multi-hand video poker. The useful features that are worth noting include auto hold mode, whose activation allows the video slot to independently assess the situation and hold the cards that are supposed to be the most profitable in accordance with the optimal strategy.