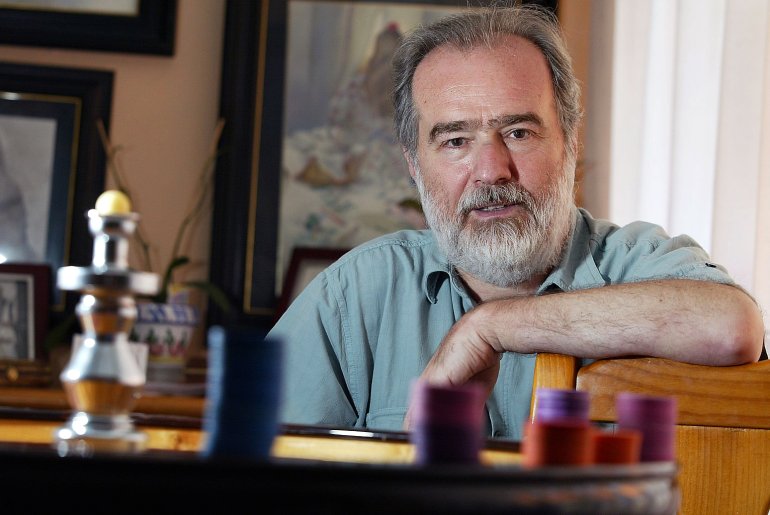 In the summer of 2004, many Spanish newspapers published articles on the final decision of the trial against mathematics and recording director Gonzalo Garcia - Pelayo. Owners of Casino de Madrid accused him of fraud and the use of prohibited methods which helped him to long win at roulette.
But before we explain the result of the process which lasted more than ten years, we will tell you the story of Garcia - Pelayo.
It started back in the early nineties, when Gonzalo who did not succeed in his main job, decided to devote himself to his true passion - roulette. He did not invent the wheel and decided to use the technique of Joseph Jagger has been successfully tested in the nineteenth century.
Gonzalo watched the roulette in the Madrid casino and concluded that it's design is far from perfect. Accordingly, they have deviations, which means that the ball fall into some pockets much more often than into others.
To prove his theory, he started to record the winning numbers with the help of his five children. He did not play himself, just watched others (you can only imagine what casino employees thought of it).
Garcia- Pelayo processed the results on the computer and saw that the ball stopped in certain pockets much more often than in others. According to his calculations, he could have about fifteen percent advantage over the casino by making the "right" bet.
The rest was a matter of technique. Gonzalo went to the Casino de Madrid, but with money. His first game session brought him large win. He continued to go to the casino almost every day and managed to win a decent amount before the administration decided to take some active measures.
But by that time, Garcia already changed casinos, acting on the same principle: a thorough analysis of roulette wheels, recording numbers, computer calculations - and only after that playing on money.
After a while, he was known in all Spanish casinos. Needless to say, he was not always happy. Gonzalo went to conquer Las Vegas, where he was also excelled. When he started playing there and they refused to serve him, Garcia decided to "retire". He says that the total gain in various casinos exceeded half a million dollars.
Now back to the protracted process against Gonzalo. Spanish Supreme Court finally closed it declaring Gonzalo Garcia-Pelayo innocent. The judge recommended casinos carefully monitor their equipment or develop new and better tires.
The casinos actually, did it. Currently, the best roulette (e.g., Huxley) operate without any abnormality. It's structure (wide and low ledges, small cells, elaborate obstacles for the ball, and so on) virtually eliminates the possibility of using visual ballistics and other methods used by advanced roulette players.
And Gonzalo Garcia- Pelayo wrote a book about his achievements, very popular among those who wants to win at roulette. A documentary was based on it. You can find on YouTube the interview with this tricky Spaniard. By the way, the court decided that the Casino de Madrid has no right to deny Gonzalo in service, but as we know, he is no longer eager to storm the roulette.