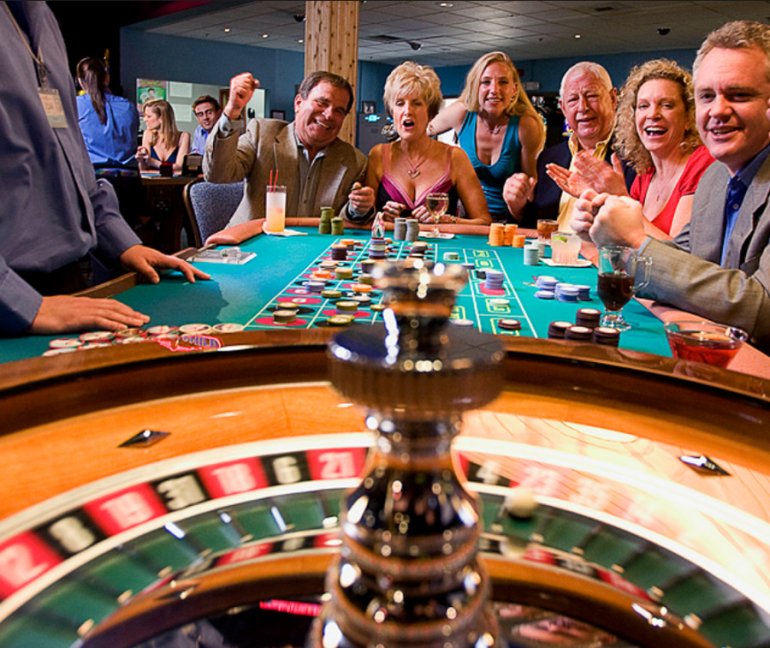 When are going to visit a land-based casino in order to play roulette, you should make sure that you are well aware of the common rules. If you are not confident in your knowledge, read the articles on the portal Casinoz. Recommendations for this game and financial management will also be useful for all novice gamers.
And that is not all. All reputable brick and mortar establishments have unspoken rules at the table. If you do not want to see other customers and representatives of the administration staring at you with displeasure, read the following guide and try to follow its advices.
Basic Rules
First of all, don't forget the basic rules of decent behavior. There is no forgiveness for rudeness and boorishness at the table. The administration of reputable establishments does not allow such manifestations even from high rollers.
It is prohibited to eat and drink at the roulette table. The cocktails spilled on the cloth, sauce stains and bread crumbs do not contribute to a pleasant pastime.
It is not allowed to put big bags and other bulky items on the table. Firstly, they bother the other players and the dealer. Secondly, it is a safety rule (who knows what is present inside).
The administration usually disapproves of the use of various electronic devices at the table, although modern realities force the owners of gambling houses to have more loyal attitude towards phones, smartphones, tablets and other gadgets.
Dress code in our days is not as severe as it used to be, but keep in mind that you want to go to a casino but not fishing or to the beach.
You may sit at the table only at the sites provided for customers. Do not try to sit from the side, where the dealer and his assistants are staying.
Gameplay
You should find out whether you may use valuable chips in this establishment or not. Perhaps you will need to exchange them for tokens.
During the gameplay, follow the actions of the dealer. Do not rush in placing bets until you are invited to do it and don't palm off chips when the dealer has already stopped to accept them.
When the dealer places a dolly (marker) on the sector with a winning number, it is strictly prohibited to touch the chips located on the layout.
Do not throw your chips on the cloth while placing bets. Place them carefully in order to avoid bothering other players.
Keep in mind that some types of bets are traditionally made via the dealer. They are called announced bets.
The dealer is not obliged to accept all call bets, although he will try to do this. If the number of players is too high and all of them have intentions to play wagering on neighbors or sectors, we will not have enough time to serve all customers. In such cases, you should be indulgent and move to a less crowded table.
Warn the dealer in advance that you want to make any manipulations with chips that require his intervention. Do not expect that he will exchange the valuable chips for the ordinary ones during the spin.
Despite the fact that the betting systems do not help the client to win while playing roulette, some casinos treat them with prejudice. Therefore, we recommend that you should not show that you are following a certain strategy.
Interaction with the Staff and Customers
You should ask representatives of the administration how to tip the staff. It is not encouraged at all in some establishments, while in others it is considered impolite if you don't tip the dealer. However it is up to you to decide.
Do not bother other players with advices even if you think they are totally wrong. In general, it is recommended to be very careful with advices at casinos even if you are asked for them. Do you want to be blamed?
If the neighboring player is going to leave and you want to take his place, ask whether he is going to come back soon or not.
It is usually not forbidden to talk to the dealers, but they may be too busy at the roulette table to have a conversation with you. You should not be offended because of this.
Conclusion
If you follow the advices mentioned above, it is unlikely that the administration or the clients would have any claims. Feel free to seek advice from the pit boss if any questions arise.
Keep in mind that the decent behavior and politeness help to create a pleasant atmosphere that will allow customers to enjoy the gameplay.
Share your personal experience and other interesting stories in the comments.