Anyone interested in gambling and gambling has heard about the highest level of service and numerous privileges available to VIP-clients of the best casinos in the world.
But what does VIP-service of high rollers look like in practice? What do the largest institutions in reality provide to the most valuable players? What is the risk for users who experience such close attention of gambling operators?
The answers to these questions are given by Anton L. Daniels, who for several years played at very large rates in several American casinos.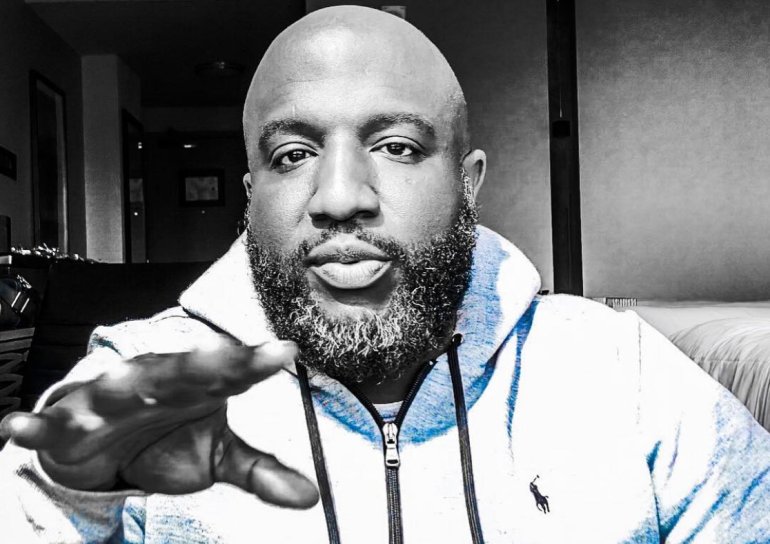 He tells how he was lured and held in gambling houses. Also, Anton will explain why he decided to abandon the VIP status and did away with this type of entertainment.
The article is based on a video posted on Daniel's official YouTube channel. In the clip, Anton voices the questions that subscribers ask him and answers them in detail. Below are the most interesting, in our opinion, quotes, structured by thematic sections.
Image of a casino VIP client
Anton communicated with many other high rollers. He tells us what impression most of them make:
They look like ordinary, ordinary people. 95% of these people don't seem vulgar, pompous or cool. No, they are simple people with a lot of money, with a big bankroll, and they enjoy being where they can play for big bets.
Of course, they are not like ordinary guys who play with borrowed money or get paid on Friday, and on Saturday are left without a penny and can not pay for electricity. It's a different story.
It's hard to disagree with Daniels. If you worked in a casino or often played in the company of other visitors, you may have noticed that the wealthiest customers usually do not attract attention and do not stand out from the crowd. Although there are exceptions.
The Anton Daniels Story
Learn how Anton became a high roller:
The first time I made a bet at the casino, while in Windsor (Caesar's Windsor Casino, Canada) somewhere in 2001-2002. I was too young to play in a casino here in America. At that time, three casinos were built in Detroit: MGM Casino, Greektown Casino and Motor City Casino. I saw them every day when I went to school…
I was nineteen or twenty when I went to Windsor with my girlfriend Rita, who wasn't my wife then. I didn't take more than fifteen thousand dollars with me. I don't even remember if I won then, but I was instantly consumed by this environment, this experience: the money, the lights, the glitz, the glamour. From that moment on, I was totally hooked. It wasn't even about betting and gambling – it was just about lifestyle.
After a year or two, Daniels was old enough to visit American casinos.
I used to go to Motor City Casino. At first I did it sporadically, but then I moved to a new position where I earned much more, so I started playing a little more often. I played blackjack. The stakes rose from ten to fifteen dollars per hand to twenty-five. I also became interested in poker because it is a slow game and your opponent is not a casino, but other players.
In difficult for the economy 2007-2008 Anton played less often because faced financial difficulties. But then the bodies went up, and Daniels was able to afford to go to casinos often and play bigger.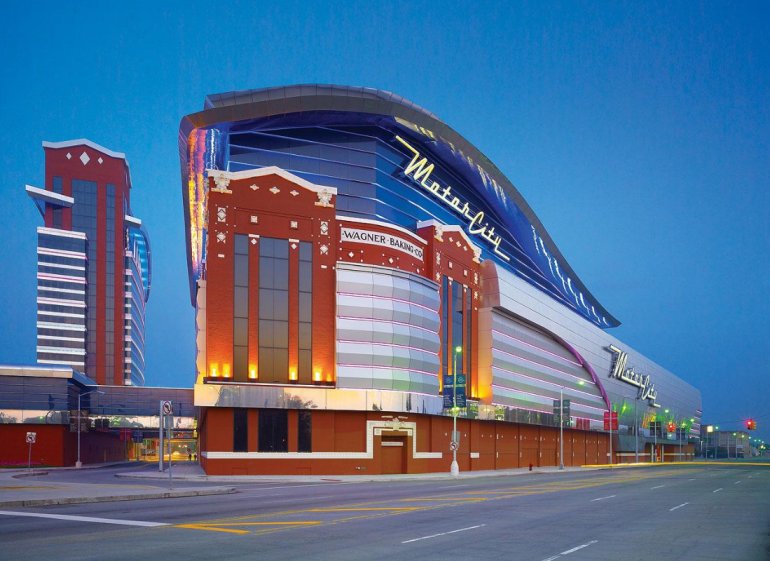 Closer to 2017, many institutions listed it in the lists of high rollers:
I started getting invited to special events. I started to provide everything for free. I'm not even talking about standard free services. I mean front row seats for all concerts, hotel stays for any length of time, any festive events. I even got a free Cadillac.
How much money did Anton Daniels risk at the casino?
Then I played at a rate of from a hundred dollars to a thousand on one roll, and sometimes up to two or two and a half thousand dollars on a roll at the craps table. I know it seems crazy.
I didn't even say anything – I just gave them a club card. And as soon as you give this card, it starts to track your activity... They follow you on the slots, but I do not play on the slots. They follow you in Board games. I preferred craps.
Let's hear how casinos react to big bets of customers:
They see you bet five hundred dollars, a thousand dollars on a roll, and then raise the limits-sometimes five or six hundred dollars on top of the original bet. Once I was approached by the administrator. He said, "Excuse me, Mr. Daniels, how are you? I just wanted to introduce myself. We appreciate you coming. I'll be your personal Manager." Then it is at your service at any time.
Agree, not an ordinary life, but a dream.
Service for VIP clients
The largest institutions offer customers different types of incentives. Numerous factors are taken into account:
Deposit amount,
The average size of bets,
Personal preferences of the player and so on.
The list of services for high rollers goes beyond the standard list.
You will be given everything. I'm talking about everything from boxes of candy to concerts where tables are reserved for you, and personal drivers who bring you to the casino and drive you home, deliver you from the airport and drive you back. You will be taken wherever you want: to eat, relax, have fun. They are ready to go to any extremes, just to be sure that you will be taken care of.
But how much do you need to spend at the casino to be considered VIP clients and be ready to provide you with such an incredible service?
Further information is based not only on my observations, but also on the experience of many other high rollers with whom I met during the game. You have to be very, very active all the time. I personally would say: if you start running five to ten thousand dollars into the game all the time within a month, you will see additional privileges.
My maximum bankroll for the month ranged from twenty to forty-five thousand dollars. This does not mean that I lost so much, but at any time during the month I operated with such a sum. I could come and get five thousand or ten thousand chips.
They try to keep track of what your lows and highs are in order to withdraw the average amount you use in the game. Obviously, this criterion determines not the level of privilege, but the level of support – let's call it that-that you can count on.
What can VIP players expect at the highest level? It all depends on the policy and capabilities of the institution.
... we are talking about private rooms, where never and under no circumstances do not get ordinary people. It offers as much food as you want. Also free accommodation. Whatever you want.
A couple of years ago I was so immersed in casino life that I always carried twenty – five or thirty thousand dollars in my pocket. I was so obsessed with it it is because of this: there is nothing that you would not be able to.
Then the real story from the biography of Anton Daniels:
It happened when I was playing Motor City Casino. I went there, taking with me about fifteen relatives. Fifteen or twenty. I invited them all to dinner. Everything in the casino. My whole family. We're talking about bills for three hundred, four hundred, five hundred, six hundred dollars... we're talking about a lifestyle where you can afford everything.
But Anton urges not to admire it, and really to look at a situation:
Often people get it wrong. They think it's a free privilege. But they're not free. You run money into the gameplay. The establishment always has a mathematical advantage, unless you count the cards, which I never did, because I was just having fun. They're not free. You pay for them anyway.
How can you not remember the famous saying about free cheese?
Why leave the high rollers to play at the casino?
Some time ago Anton made an important decision:
It was one of the most important reasons why I decided to quit. It is harmful to health. It's a toxic environment. All those ups and downs-luckily I never lost more than I could afford. You're getting addicted to this lifestyle. Some people get hooked on the probability of winning. I'm hooked on the gameplay.
I really enjoyed running large sums into the game. I liked having a lot of money in my pocket, playing at the table, being able to get VIP service on a call. A personal driver is waiting for you in the Parking lot. I loved that way of life.
Eventually, I realized that I was addicted to this lifestyle, to casinos, to gambling. That was a key turning point for me.
Anton does not currently play at the casino. Sometimes he allows himself to risk a small amount in poker, but, as he claims, just to kill time. He was encouraged to give up gambling by his ten-year-old daughter, to whom he did not want to set a bad example.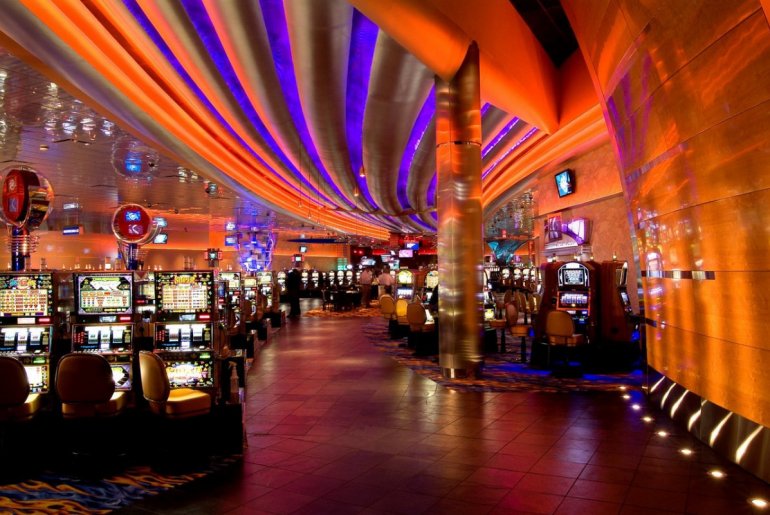 Daniels also mentioned a sad story about a guy who shot himself in a Motor City casino:
I was there and saw him play. We left about fifteen or twenty minutes before he blew his brains out.
The former warned the high roller gamblers:
If in some place people find themselves in a situation where they can lose everything for which they have worked all their lives, it is a toxic environment.
Surely Anton also had other reasons to quit the casino and gambling. As a rule, former players are silent about the real motives.
Conclusion
Of course, in this case, we are talking about personal experience and opinions of an individual player. Other VIP clients of large casinos will certainly not agree with many of his statements or will treat the issues discussed somewhat differently.
In future articles at Casinoz we will publish stories of other VIP players so you can compare their positions.
If you want to share your views on the topics under consideration, welcome to the comments. Write reviews and share your observations.