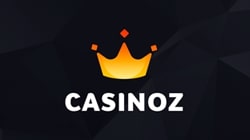 Reely Roulette Reely Roulette Review
Although roulette and video slot seem to be different games, which are absolutely unlike each other, it is still possible to find similar features of them. Finally, these games are united by spinning reels - even if it looks and acts in different ways.
Meanwhile, Leander Games company has managed to pay out this likeness successfully in its free online slot machine named Reely Roulette. This model lets the players staking bets on video slot and mini-roulette at the same time. Please read more about how they have managed to combine these two games below.
Rating
Excellent
8.86 /10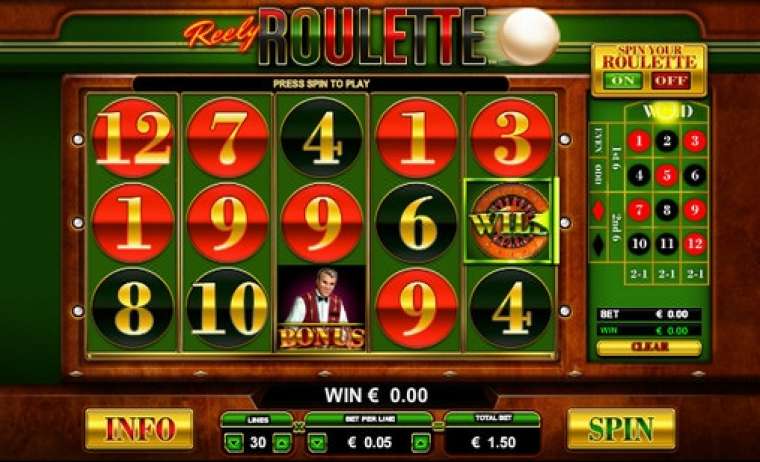 How to Play Reely Roulette slot machine
Reely Roulette video slot has five reels. Playing this slot machine is possible in range from one to thirty active lines and stake from two cents to eight euro per each of them (by the example of Unibet Casino Black). This way, the maximal acceptable bet per spin is two hundred forty euro.
Reely Roulette model is provided with Spin Your Roulette function, a bonus game named Multiple Wheel Roulette, the special symbols and lots of other interesting gaming options. The gambling feature, which could double up the payoff, is not provided by the rules of Reely Roulette.
To become an owner of the payoff by combination, it is necessary to pick at least three (for Wilds two are enough) similar symbols. The symbols have to be situated next to each other at the active line, necessarily starting from the first left reel. An amount of the winning depends on the bet per line and the combination index (up to x10000). An amount of the payoff is calculated by multiplying these two values. Only the highest combination by each line is charged with payoff.
If you activate Spin Your Roulette function, mini-roulettes with thirteen numbers (from 0 to 12) appear right from the reels. It is possible to make bets per clear numbers (x12), per splits (x6), per columns (x3), per Four of a Kind (x3) and equal chances, which are red/black, even/odd, big/small numbers (x2).
The winning number is that one, which drops out at the central position of the fifth reel. It is outlined with a frame. The part of zero is played by Wild symbol. This options can be switched on only in game by all active lines. It is possible to stake up to twenty chips per roulette field (the value is equal to the bet per line) and up to nine per one stake.
The payoffs from roulette are added to the winning by lines and the total amount is immediately transferred to the player's account.
Reely Roulette Symbols, Wild, Scatter
Surely, you have already guessed that the symbols, imaged at the reels of Reely Roulette slot machine are red and black numbers from one to twelve. Except of them, there are also several special symbols in this game, such as:
Wild (the roulette wheel), which is able not only to form the combinations on its own, but also to replace other symbols (except of Bonus).
Bonus (a croupier) is not paid out, but only triggers the bonus round of Reely Roulette. It is getting started when bonus symbols appear at the second, the third and the fourth reels in the same time.
Reely Roulette Bonus games
The bonus round of Reely Roulette slot machine is named Multiple Wheel Roulette. It takes place at the additional screen.
First you would have to choose a chip to find out how many reels are on roulette: three, four or five. You would have twelve chips. Their value is equal to the total bet. It is necessary to collocate them at the field (up to nine per bet).
After it you would have a spin of all reels, participating in the game. All the payoffs would be transferred to your account.
Reely Roulette Interface
Well, here we would like to describe the main elements of the interface of Reely Roulette slot machine, which is available only English language. The following tips would be useful for the beginners:
Spin - start a new spin.
Lines - select a quantity of active lines.
Bet Per Line - select and amount of the bet per line.
Total Bet - an amount of the total bet.
Info - open the payment table.
Spin Your Roulette (On/Off) - switch on/off roulette mode.
Clear - clear the bets from roulette.
Bet - an amount of the bet.
Win - an amount of the payoff.
In the user's settings of Reely Roulette slot machine it is possible to switch off the background music and sounds of the game. There is a line with tips right above the reels.
Conclusion
Reely Roulette is an original hybrid of video slot and roulette, which should be likely to the fans of these two games. It is colorful, beautiful, interesting and convenient model, so we can bravely recommend it to all the players, who are not indifferent to the novelties. Unfortunately, we don't have any information about the theoretical cash back index of this game yet.
Play Reely Roulette in NZ Casino for Real Money
You can play Reely Roulette slot machine in Unibet Casino Black, where it is possible to launch online slot machines without registration in a training mode, and some other online casinos, powered by the software developed by Leander Games company.
We are looking forward for your responses about Reely Roulette video slot. Please share your impressions in comments to the review and rate this game.