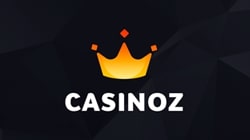 Easy Roulette

How to Play Easy Roulette
Easy Roulette is a free online roulette with a broader functionality and a wide range of bets.
It is played according to European rules, but users can also make call bets on sector, neighbors and finals. If you do not know what these terms mean, read the general
rules for roulette
, which are described in detail in the special article on the portal Casinoz. Odds are standard.
It is possible to play Easy Roulette betting from ten cents to ten euros per one number.
The gameplay is standard. You make bets trying to predict the winning number. After that, the virtual croupier spins the ball. When it falls into any pocket of the wheel, the croupier makes payouts.
Easy Roulette Interface
The remarkable feature of Easy Roulette is its incredibly convenient and functional interface.
The image of the wheel appears on the screen of Easy Roulette only during spinning the ball. Upon placing chips only the basic field and a racetrack for announced bets can be seen. However these bets are technically not announced, since you have to make them by clicking. If you hover the cursor over the racetrack, it grows in size. When you choose a certain sector or finals, numbers are lighted up, which is very convenient.
The control panel of Easy Roulette has numerous buttons that allow making different bets. Gamblers can cancel them, repeat the previous spin, etc. Easy Roulette has an autoplay mode, a wide range of user settings, three versions of color design, etc.
Conclusion
Upon getting acquainted with Easy Roulette, you understand why this game is called Easy. It is really very simple and extremely convenient. In addition, the game pleases with the opportunity to make announced bets, which does not exist in many other variants of the European online roulette. Do not forget about such things as autoplay and user settings. In short, it is a cool roulette, which will be interesting to many readers of Casinoz.
Play Easy Roulette in NZ Casino for Real Money
Gamblers can play Easy Roulette for free and for money in the online casino Netbet, where it is permitted to run online gambling games without registration in training mode. Users can also test Easy Roulette using conditional bets directly on the portal Casinoz.
We are waiting for your comments about Easy Roulette.