Crazy Blackjack Crazy Blackjack Review
Side bets are found in many variations of blackjack. They may include wagers on progressive jackpots or certain combinations of cards that can be formed in the first two-card hands. There are also other options.
Online blackjack called Crazy Blackjack released by Random Logic has ample opportunities in this respect, since it has three types of side bets. This review from the portal Casinoz deals with this and other features of Crazy Blackjack.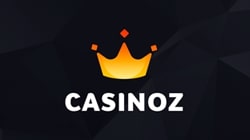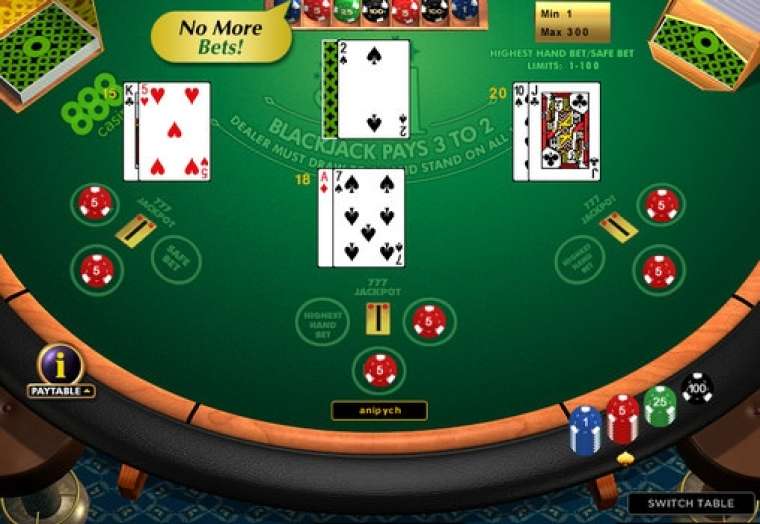 Play Crazy Blackjack in NZ Casino for Real Money
You can play blackjack at 888 Casino. It can be done there, making both conventional and real bets. However it is necessary to open an account, because gambling games can not be run without registration at 888 Casino.
How to Play Crazy Blackjack
Crazy Blackjack is a
free online American blackjack
with three side bets. It is possible to play it betting on one-three boxes. Standard 52-card decks are used to play it. All cards are shuffled before the beginning of each hand.
Basic rules for Crazy Blackjack are traditional. Gamblers have to beat the dealer, gaining higher score without exceeding twenty-one. If you do not know how to play blackjack, you should familiarize yourself with special articles on the site Casinoz.
Let's discuss the basic rules for Crazy Blackjack:
The croupier deals two cards to himself, reveal one of them, and check for blackjack if it is an ace or ten-value card.
The dealer stands on any 17.
It is allowed to split cards of the same rank (ten-value cards of different ranks can not be split).
Blackjack can not be formed in split hands.
One card is added to split aces.
It is allowed to double with first two dealt cards.
It is allowed to double after a split.
There is insurance against blackjack if the dealer's upcard is an ace.
It is prohibited to surrender in Crazy Blackjack.
Ordinary box is paid 1:1. Blackjack is paid 3:2. Insurance is paid 2:1.
888 Casino offers three tables for Crazy Blackjack with different ranges of bets: Standard - $1-300, High Roller - $5-500, VIP - $10-2000. So, any user can choose a suitable table.
Now let's take a look at all side bets that can be made in Crazy Blackjack. Users may make all of them before the cards are dealt.
Safe Bet. It is allowed to make this bet on one, two, or three boxes. It wins if the hand will have between 12 and 16. However this hand should not have an ace and two cards of the same rank. It is paid 3:2.
Highest Card Bet. It is possible to make it if you play one either 2 or 3 boxes. It wins if this hand will have the highest two dealt cards. If the gambler plays on two hands, it is paid 1:1 (2:1 for blackjack). If the user plays on three hands, it is paid 2:1 (7:2 for blackjack).
777 Jackpot Bet. It is allowed to make this bet on one, two, or three boxes. It has a fixed size. It is equal to 1 Euro at 888 Casino. It allows winning jackpots that are discussed in the next section.
Jackpots
Crazy Blackjack provides two jackpots that can be won with the help of the special bet. One of them is equal to eur 1,500 at 888 Casino, and the second one is eur 30,000. Those who collect three sevens in the first three-card hand will be able to win the first jackpot. If you succeed in collecting three sevens of spades, you will become the owner of the second jackpot.
Crazy Blackjack Interface
Crazy Blackjack has an interface that is traditional for online blackjack. The screen is mainly occupied by the playing field. On the edge there are chips that are used to select the bet size. Users can also notice controls there. Let's discuss their functions:
Deal allows dealing cards
Rebet is used to repeat the previous bet
Stand is used to stop taking cards
Hit allows taking another card
Double is used to double a bet
Split allows splitting cards
Insurance is used to take insurance against blackjack
Paytable is used to open the paytable for different bets
Balance shows the number of credits on the account
It is possible to disable sound effects in Crazy Blackjack.
Conclusion
Crazy Blackjack is a blackjack for fans of unique versions of this game. Its main feature is a wide range of bets. You may rarely come across blackjack in which four bets can be made on a single box. Frankly speaking, we can hardly tell you an example of such a model. Therefore, Crazy Blackjack is certainly worth testing, even in training mode.