Cards Hi Lo Cards Hi Lo Review
Today we would like to introduce a pretty simple online gambling game which was released by the well-known Random Logic company to you. This model was named «Cards Hi Lo». It has elementary rules, but it is still able to gift you with an ocean of thrilling emotions and a huge adrenaline rush. So, let's begin.
Rating
Excellent
8.60 /10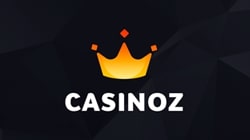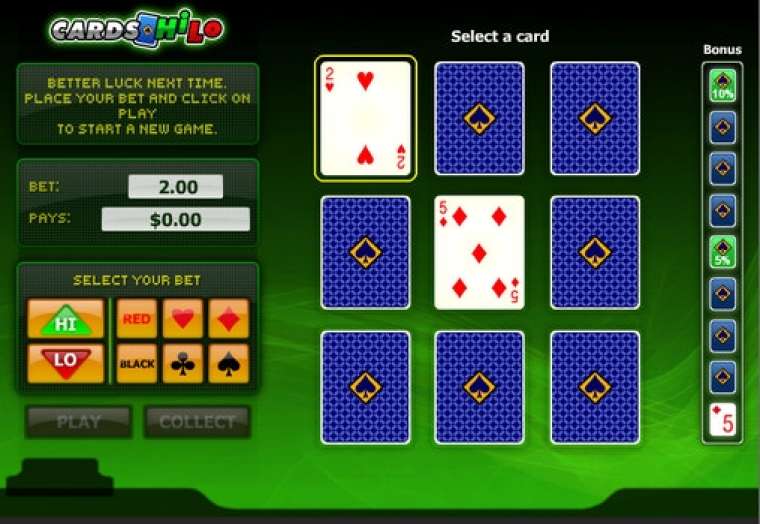 Play Cards Hi Lo in NZ Casino for Real Money
You can find «Cards Hi Lo» model in 888 Casino. This online casino provides you with an opportunity to test it in a training mode or to stake real money at once. Anyway, you would have to open an account, because online games are unavailable without registration here.
How to Play Cards Hi Lo
«Cards Hi Lo» is a
free online gambling game
where you would have to guess a card picked from laying face-down.
There are few options: higher or lower of the open card, red or black, spades or clubs, hearts or diamonds. The bet on higher/lower cards can be combined with bet on red/black or suits.
For example, in 888 Casino it is possible to play «Cards Hi Lo» by the minimal bet of one dollar. The payoff can be transferred to the account of left in the game. A series of five wins brings you a bonus (5% at each level).
An amount of the payoff by each position depends on the chances for win. It is determined by the computer.
First you need to set up an amount of the bet. Then it is necessary to place the bet (one or two) and click at Play. As soon as you do it, you would have to pick any of eight cards surrounding an open one. If it wins for you, you can collect money or continue playing by new bet.
Cards Hi Lo Bonus games
Bonuses are available when you win five times running. They are suggested in percents.

Cards Hi Lo Interface
Nine cards in three lanes are imaged at the screen of «Cards Hi Lo» game. The central card is open and the rest are laying face-down. At the right from them you can see a panel with bonuses, which consists of vertically located cards. The control panel with the following elements is situated at the left:
Select Your Bet – select a type of bet.
Bet – set up an amount of the bet.
Pays – an amount of the payoff.
Play – start a new round.
Collect – collect the win.
Balance – a state of the account.
The user's settings only allow to switch off the sound.
Conclusion
As you can see, «Cards Hi Lo» is the really plain game which rules can be learnt in a few seconds.