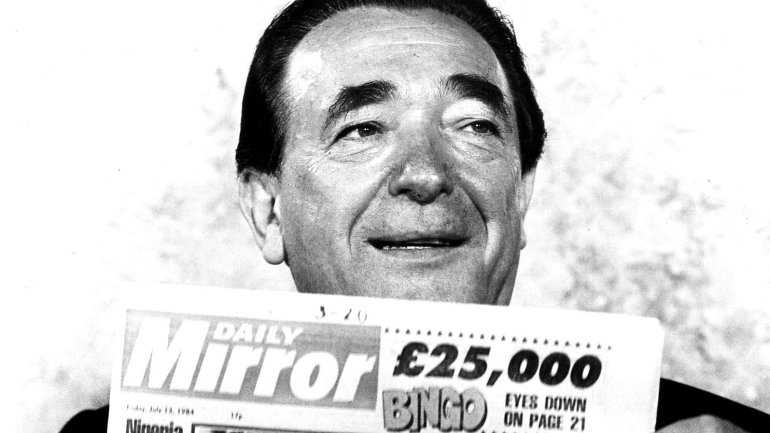 You should ask it Robert Maxwell, a former British media tycoon who owns, apparently, the world record for speed playback of money at the roulette. Next time you got too excited at the casino and leave there a little more money than planned, do not rush to get upset and remember the story we'll tell you now.
Brief biography of Robert Maxwell
Ian Robert Maxwell, the real name is Jan Ludvik Hoch, was born in a very poor family in the village of Czechoslovak Solotvino. As he later recalled, he had the first pair of shoes only in seven years.
During the Hungarian occupation, he managed to flee to France, he fought in the legendary Foreign Legion, took part in the Second World War and was resigned as the captain.
He worked in the UK information service and met many important people there. Later he started his own business in this industry. Soon, he owned the largest publisher Pergamon Press, and after a while Maxwell became the owner of a vast incredible empire and a respected member of society.
He was a member of the British Parliament from the Labour Party, took part in extensive activities in the USSR, repeatedly met with top officials of the Soviet Union and even became an honorary doctor of the University of Moscow.
After the death of Robert Maxwell, it was revealed that he fraudulently misappropriated hundreds of millions of various subsidiary companies and pension funds, but it is not about that.
Famous loss of Robert Maxwell
People well-versed in the history of casinos and gambling, l know Maxwel as a man who once lost half a million pounds (two million dollars) in just three minutes, which is a kind of a record.
It happened in the London casino Ambassadeurs. We do not know if Mr. Maxwell was an avid player, but he obviously was not the first time in the institutions of this kind.
Whether beting on roulette seemed too low for Maxwell, or he wanted to play faster, but he decided to take just three of the table. They say that fortune favors the bold, but that day it clearly not favored Robert.
It took no more than three minutes, as the cashier Ambassadeurs Casino moved half a million pounds. This means that he lost at a fantastic rate - eight thousand pounds per second!
History is silent about the mood of Maxwell at the time, but he did not linger in the casino. He also did not come to replay.
Sad end of Robert Maxwell
Some time later, Robert Maxwell died in mysterious circumstances on a private luxury yacht. The mischief involved his sons and a number of employees. All they got to court, and the Maxwell empire collapsed. So unfortunate visit to some casinos may be regarded as one of the first steps in the coming collapse.