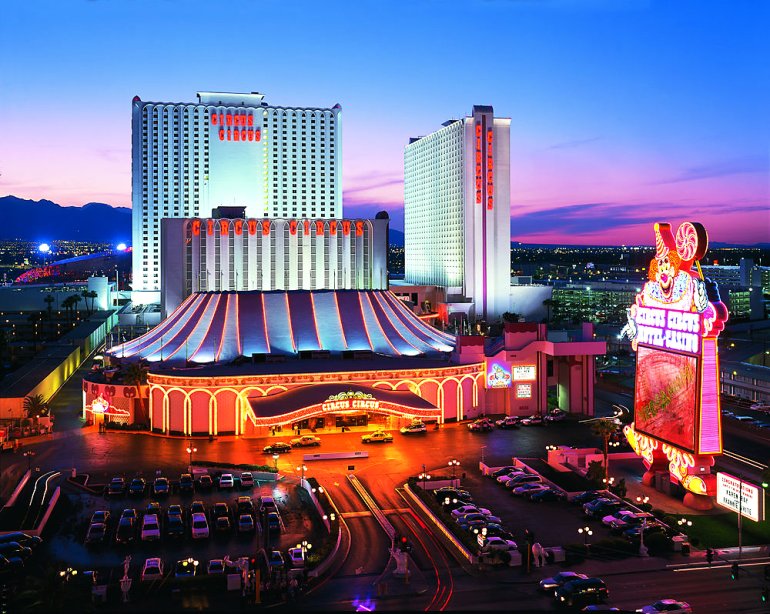 One of the most famous and popular entertainment complexes in Las Vegas is hotel and casino Circus Circus. This elegant hotel has a rich history, amazing shows and great service. Currently the casino is owned by MGM Mirage.
Description
Circus Circus consists of a hotel for almost four thousand rooms a huge casino area of more than nine thousand square meters, incredible circus with free performances, a stunning amusement park Adventuredome, a wedding chapel, three pools, a bookmaker, conference rooms, ballrooms, restaurants, bars and more.
We should tell you about the park Adventuredome in particular because it is a huge (more than twenty thousand square meters) and amazing entertainment complex attracting crowds of people to Circus Circus. Here you can ride a cool roller coaster, play golf, try yourself as a climber and so on. All this grandeur is covered by a transparent beautiful dome so guests of the park have a good time in any weather.
Circus acts start daily at eleven o'clock. The best actors shows striking with splendor and displaying incredible powers of the human body, fiction art and original productions await visitors.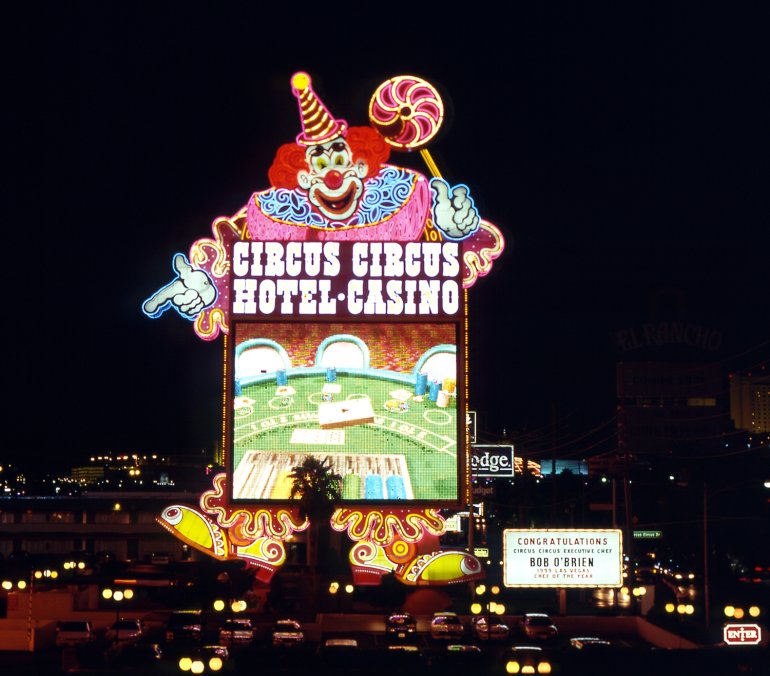 History
The Circus Circus Casino was opened on October 18, 1968 by Jay Sarno, owner of the Circus Circus Enterprises. The casino design was created by the architects of Rissman & Rissman Associates. It's construction cost fifteen million and was realized by RC Johnson Construction.
Initially Circus Circus Casino Hotel was clearly leading to financial difficulties. Solid players did not want to go to this casino as they had to solve problems with accommodation by themselves. Sarno took a loan of twenty-three million to build a hotel. Howeve it only added to the difficulties because Jay has violated some laws and it led to the investigation. As a result he decided to sell Circus Circus.
In 1974, Circus Circus became the property of William Bennett and William Pennington. They paid twenty-five million dollars for it. Partners immediately made many changes in organization of the casino reorienting it to the middle class and giving special importance to the gaming machines.
They also understood the importance of family-friendly orientation so they were not limited to games only. Casino visitors could enjoy the spectacular circus performances and relax in the amusement park.
In the mid-nineties, Bill Bennett sold his stake to Mandalay Resort Group including the Circus Circus and some other casinos and in 2005 it became part of the Mandalay Corporation MGM Mirage.
Throughout its history, the hotel and casino Circus Circus steadily expanded and was often reconstructed. In 2013 major changes are coming to the current complex too.
Circus Circus has an official site on the Internet presenting up to date information about services of the complex.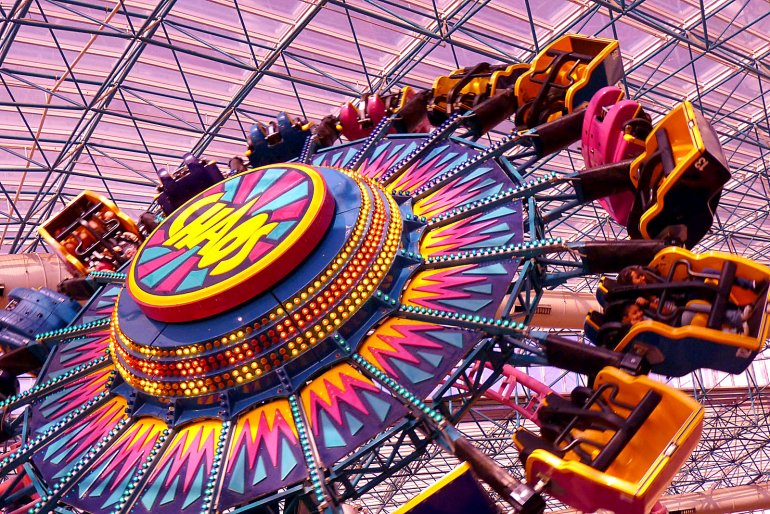 Casino
Circus Circus Casino offers customers more than 1,400 slot machines, video poker and other electronic games. They can play at a bet of one cent to twenty-five dollars. Here there are classic slot machines that has long captured the hearts of the public and modern video slots with many interesting features.
Fans of board and card games can have fun at blackjack table (with one, two and six decks), craps, roulette, poker and Let It Ride.
Circus Circus Casino also provides free classes for those who want to learn to play the most popular games.
Circus Circus has a sport of poker hall holding regular tournaments with different prize pools and bookmaker where you can bet on a variety of sporting events.
Regular players become members of the Circus Circus club and get many privileges.
Interesting facts
Circus Circus Casino is very popular among the players and often used in modern culture. Thus some of the scenes of one of the James Bond movies were filmed here. The Casino was mentioned in the Fear and Loathing in Las Vegas. You can also see it in the computer game GTA: San Andreas.
Circus Circus is worth visiting for every player who comes to the world capital of gambling.