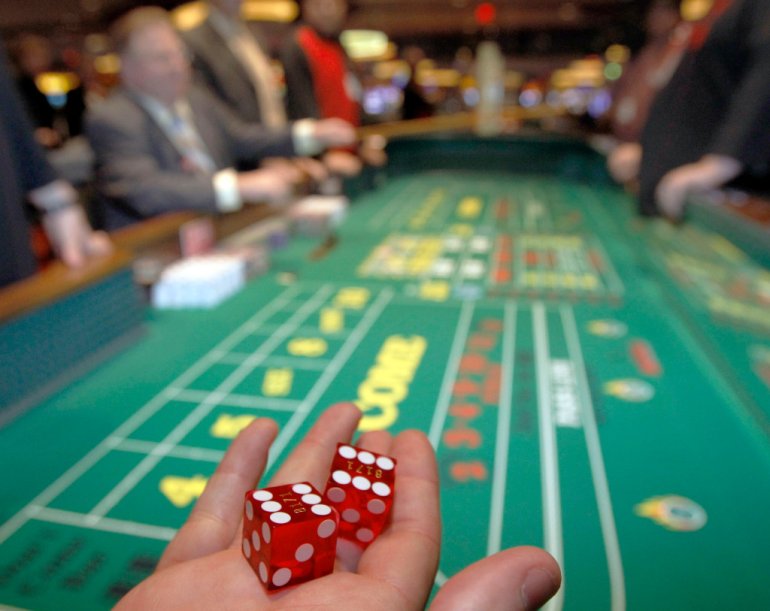 Unfortunately, such a great game as craps has been unfairly deprived of attention at casinos of some countries. This happens primarily due to the insufficient development of the local traditions of dice games and the unwillingness to promote craps among players. At the same time, it enjoys immense popularity all over the world, since any other game can't allow releasing emotions and going wild. Exactly at the table for craps you can see an emotional chute-the-chute and succumb to the general euphoria.
However exactly the loud exclamations and incomprehensible terms prevent those who are interested in mastering this mysterious game from craps. They just do not know how to enter the bustling and fast-moving gameplay and are afraid to attract attention of the others. Many visitors of casinos would like to learn how to play craps, but they are afraid to get started. Even the idea to approach the table becomes unbearable for them.
However craps is an incredibly easy and highly profitable game for casino visitors. A few simple rules and you'll be able to play even more successful than local habitu?s. Firstly, you should master the basic principles and learn how to make Pass Line bets. In general, the game has roughly four dozens of different bets, but you do not need to know all of them to enjoy the gameplay and have a good chance of winning. This resembles the situation with roulette. Almost everyone knows how to play it, but there are a few who know, for example, how to make sector bets. Moreover, some bets in craps provide players with such low odds that they should be avoided. So, start playing craps with Pass Line bets.
Pass Line Bet
This is the most popular bet in craps. It is based on the following principle: this bet is made before the new shooter enters the game. You will win if he or she rolls a 7 or an 11. You will lose if he or she rolls a 2, 3, or 12. Any other score (4, 5, 6, 8 or 9) is announced as a point. In this situation, the same player rolls the dice till a point (you win) or a seven (you lose) comes up.
To clarify the situation, we will give an example. The player rolls a 2 and a 3 that makes a 5. This number is now called point. Then he or she rolls until a 5 or a 7 comes up. If a 5 comes up, you will win according to the 1:1 multiplier. However if he or she rolls a 7 first, you will lose your bet.
If you win, you will perform the role of the shooter in the next round. If you lose, another visitor will become the shooter.
Odds Bets
As soon as the point is set, you have the opportunity to make side bets on the rolled score. Payouts for these bets differ from each other.
A 4 or a 10 is paid 2:1, A 5 or 9 is paid 3:2, A 6 or 8 is paid 6:5.
The Pass Line bet is the easiest way to start playing this game and become familiar with the gameplay. In the future, when you feel comfortable at the table, you will be able to expand your range of bets. However you should firstly become more familiar with the odds of winning, provided by each of them. In further articles we will discuss in detail the nuances of all the bets in craps and explain the most profitable strategy.