Multihand Blackjack Multihand Blackjack Review
One of the card games among available models from the company SoftSwiss is a free online blackjack on several hands. It should be interesting to many fans of gambling due to quite favorable rules, amazing graphics, very convenient control panel and other advantages, which are described in our review.
Rating
Excellent
8.33 /10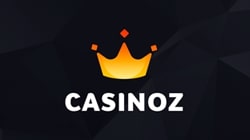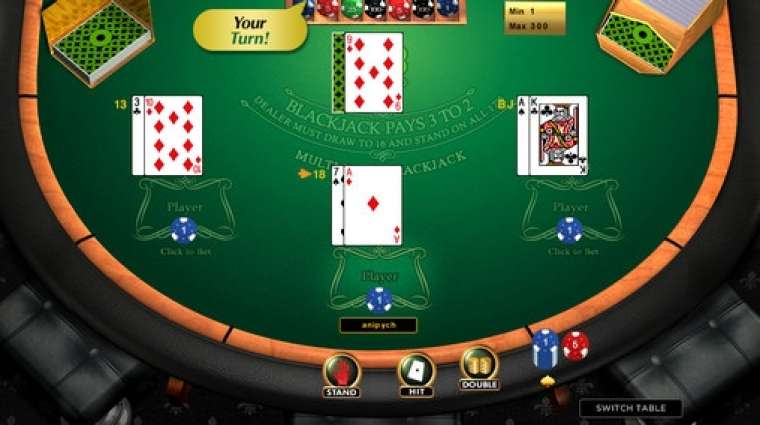 Play Free Demo Multihand Blackjack without registration
If you are interested in this model, you can try to play blackjack for free without registration at Evolution Casino. It is possible to play for money after replenishment of the account. Start the game in demo mode on the website Casinoz.
It is important to know your opinion about Multihand Blackjack. Share your opinions in the comments.
How to Play Multihand Blackjack
Multihand Blackjack is an American kind of blackjack with six standard 52-card decks. There are no wild cards. All cards are shuffled before each hand.
The goal of the game is to beat the dealer, gaining higher score than him without exceeding twenty-one. The payout is also provided if the dealer goes bust.
Let's briefly discuss key rules of Blackjack Multihand without talking about major general recommendations that are depicted in detail in the special article on our website:
Originally the croupier deals two cards facing up one of them.
If the face-up card is ace or ten, the dealer checks the presence of blackjack.
If the croupier has blackjack, the game stops.
The dealer hits if he has sixteen and stands in case of seventeen.
It is possible to split any cards of the same value.
It is possible to spit cards only one time on the box.
One card is dealt after splitting.
Ace and ten after splitting brings twenty one, but not blackjack.
Double is allowed in case of nine, ten and eleven points.
It is possible to double after splitting.
There is no surrender.
It is allowed to play Blackjack from SoftSwiss on one, two or three boxes. On each of them you can make a bet from one to one hundred credits. The bet size for all hands can be different.
The payouts are standard: the ordinary victory gives 1:1, blackjack provides 3:2. In case of a draw the bet is returned.
Multihand Blackjack Bonus games
Rules for blackjack do not provide any bonus rounds, bonus payouts or additional bets.
Multihand Blackjack Interface
The model has an intuitively understandable and user-friendly interface. This means that if you know the basic rules for blackjack, you can easily understand all features of the control panel in a few seconds and play without any problem.
The buttons appear on the panel one after another in accordance with the current situation.
To determine the size of the bet, it is necessary to select the desired chip value (1, 5, 10, 25 or 100 credits) and place one or more chips on the field.
In the upper right corner of the screen there are buttons that open the section Help, settings, pay tables, etc.
Users do not need to download blackjack, offered by this developer. All online games of chance of this brand can be run directly in the browser.
Conclusion
Classic American blackjack rules, realistic graphics, the most convenient control panel, basic settings, high functionality and low requirements for the computer's power and Internet speed are the major advantages of Multihand Blackjack. We are sure that the game will impress many of our readers who want to test it.
Recommendations on how to play blackjack
can be found in the special section of our portal.