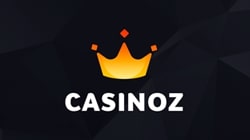 3 Card Poker Gold

How to Play 3 Card Poker Gold
3 Card Poker Gold released by Microgaming is a standard kind of Three Card Poker, which has no deviations from the traditional rules. The standard 52-card deck is used in this game. Cards are shuffled after each deal. Users can play betting only on one hand.
Players can make two independent of each other wagers: Ante and Pair Plus. They can be made either separately or simultaneously. In the second case, they may have different sizes. The range of bets is from 1 to 200 credits.
Payouts in 3 Card Poker Gold are made according to the following odds:
Straight Flush - 40:1
Three of a Kind - 30:1
Straight - 6:1
Flush - 4:1
Pair - 1:1
The Ante Bonus is paid out according to the following scheme after formation of one of the high-ranking combinations:
Straight Flush - 5:1
Three of a Kind - 4:1
Straight - 1:1
The flush and pair don't belong to the combinations for which bonuses are provided.
3 Card Poker Gold Interface
3 Card Poker Gold has not only beautiful design, but it is also surprisingly convenient. To master the interface, you do not even need to have English as your native language. It is enough to understand the basic terms and names. The gameplay is regulated using these buttons: Deal, Clear Bets (remove all bets from the field), Fold and Play (add the Play wager).
The Ante and Pair Plus wagers are selected by using chips with the appropriate denomination from the range that is available at the table. Each mouse click on the betting field adds one chip of the same value. So you can make a rough bet (for example, 16 credits).
3 Card Poker Gold has no info window with data about bet sizes or winnings. The game is extremely realistic. This means, for example, that payouts are made in stacks, which are moved to the edge of the table. The sum in all stacks is written right next to them.
If you hover the mouse cursor over a sign with the range of bets (it is located on the table in the upper left corner of the screen next to the image of a discard tray), the brief rules of the game in English will appear.
Information about statistics can be clarified if you click on Stats below. There are also buttons Options, Bank, Games and Balance there.
We have already mentioned the beautiful graphics and nice animation of 3 Card Poker Gold. Audio effects imitate sounds of a real casino. It is rather intrusive, but it can be turned off.
Game options allow users to choose the game speed, turn off different sounds and make some changes to the gameplay.
Conclusion
3 Card Poker Gold from Microgaming should be suitable for all fans of this game. This is facilitated by the excellent graphics, realistic animation, an impressive range of bets and good payout odds. Read an
article about the optimal strategy
.
Play 3 Card Poker Gold in NZ Casino for Real Money
3 Card Poker Gold can be found at almost all online casinos using software from Microgaming. It is usually available in free mode or for real money. Below this article there are the logos of such establishments with links to their official websites on which you can always register and start playing.