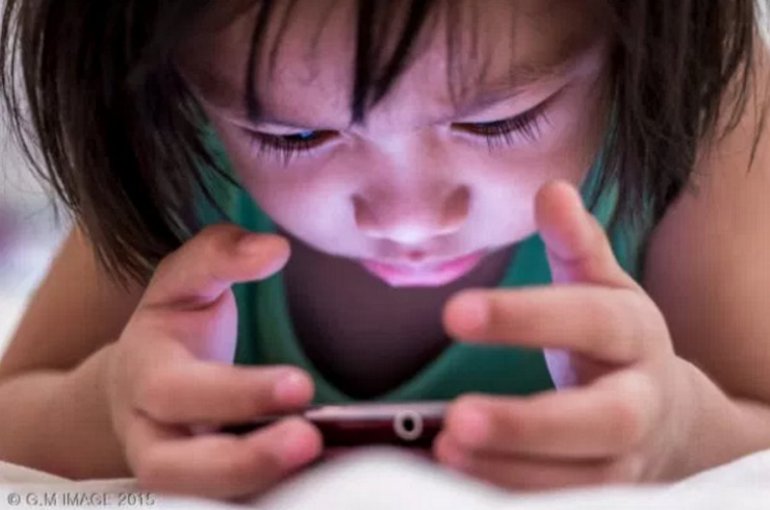 Does your child have a smartphone? Does he or she use a laptop? Does he or she have accounts on the social networking sites? Does he or she play multiplayer computer games?
If you answered affirmatively to at least one of the questions, you should clearly understand:
You son or daughter definitely knows that it is possible to gamble on the Internet.
You should not comfort yourself thinking that your child has good performance in school, is engaged in sports activities and communicates with children from decent families, since the victims of problem gambling are not only those who grow up in troubled families.
According to a report of the UK Gambling Commission published in 2016, 63% of children have seen advertisements of gambling in social networks.
57% of teenagers have faced similar advertisements on other websites.
Every tenth child took part in gambling campaigns offered in social networks or on video hosting sites.
Teens easily master the Internet and computer technologies. They willingly test everything new that they come across on the Internet. Advertising describes gambling as fun, profitable, and safe. Such positioning makes children register with online casinos, make bets, play poker, and purchase lottery tickets.
You may argue insisting that gambling operators control the age of customers. Reputable casinos really prohibit teens to open accounts. However even integral and honest gambling houses verify accounts only when customers withdraw money. Needless to say, owners of numerous illegal gambling portals do not fill up their heads with such rubbish.
Thus, parents should take the situation under control and take measures to protect their children from online gambling.
How to Prevent Children from Gambling?
We can offer our readers some practical tips on how to prevent their children from online gambling.
As soon as you allow your son or daughter to use Internet, determine the list of sites that he or she can visit. You should monitor whether he or she follows the rules. Any violations must immediately be stopped and punished.
You should become familiar with the sites that children are interested in. Some of them may seem harmless, but they may offer some unacceptable content. In particular, many computer games offer paid goods and encourage players to purchase them. Trying to achieve the highest results, users spend huge amounts of money on weapons, armor, ammunition, and other items. This trend has all the signs of gambling addiction.
Install software that provides users with the opportunity to control the actions of all family members on the Internet. Many famous developers offer high-quality software with powerful features. Netnanny.com, gamblock.com, SlotTracker and other products are worth paying attention.
You should tell your child that participation of teens in gambling is illegal. You should also explain that regulatory authorities can monitor his and her activities on the Internet.
Explain your son or daughter the principles of operation of online casinos. Make it clear that victories are invariably followed by losses. Children should understand that they cannot earn money with the help of online gambling.
Demonstrate them that the chances of winning the lottery or hitting the jackpot at an online casino are extremely insignificant.
Check all bank card transactions. You should know on what your children spend their pocket money. Do not let them use your e-wallets.
Do not show your child a bad example. If you are fond ofonline gambling, do not allow your son or daughter to notice this. Children always imitate their parents. Don't advertise gambling.
If it seems to you that the situation gets out of control, do not hesitate to ask for help from professionals. Specialists from GamCare, Gamblers Anonymous, Gambling Therapy, Gamble Aware and other specialized organizations will be happy to help you with advice or practical actions.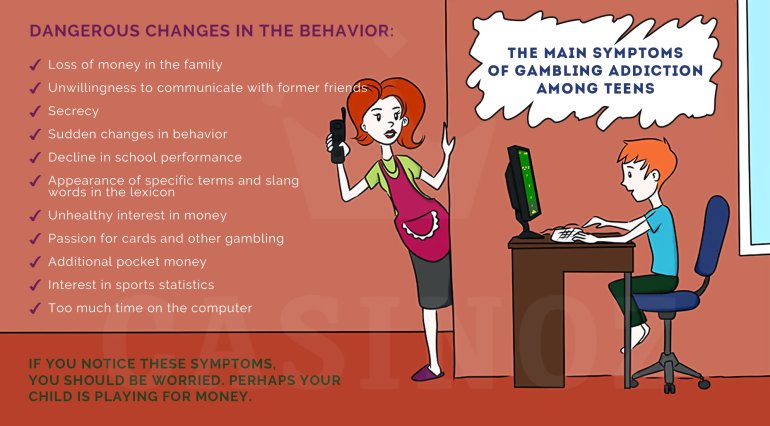 Conclusions
The sad truth is that nobody, except for you, can protect your child from online gambling. Moreover, the Internet is full of fraudulent gambling operators and just scammers who do not care about the age of customers. They will happily allow your children to play video slots, make a bet on the outcome of the nearest football match, sit down at a virtual poker table, or sell them lottery tickets.
Do not let chips fall where they may. You need to know what your child is doing on the Internet. Do not rely on his or her common sense and responsibility. You should take control over everything.
We invite parents to discuss this topic in the comments and using the forum of Casinoz. Share your personal experience, tell about your problems, and feel free to ask questions.