To be sure, you have talked with your children about the dangers of cigarettes, the harmful effects of alcohol, and the deadly impact of drugs. And have you ever had the opportunity to discuss gambling-associated risks? Do you think that this problem is irrelevant for your family?
Actually, we will disappoint you:
42% of children from 11 to 15 years of age wagered real money at least once last year.
This information was provided in a report of the UK Gambling Commission.
We want to add some more thought-provoking statistics:
According to the Oregon Department of Human Services, 10% of children are at risk of gambling addiction development, and 4% of teens have problems with ludomania.
In 1998, 19% of teenagers in Oregon had gambling experience. The emergence of online gambling has probably increased their number.
Do you think that the situation in your city or town is better than in Oregon? We doubt it.
Researches from different countries have shown that 60% - 90% of children are involved in gambling to a lesser or greater extent.
They make it clear that your child receives information about gambling from his or her friends. If you don't want your child to become addicted gambler, you should talk to him or her.
There are some tips on how to talk about gambling.
Get ready for the upcoming conversation: study the topic, collect important information, and prepare impressive facts. You should have answers even to unexpected questions.
Talk about gambling easily. You can start with hypothetical questions. For example, when you see the news about huge lottery winnings, you can say: "I wonder why most people who hit huge jackpots feel unhappy and come to a sticky end?" Then you can easily discuss the topic.
Explain to the child that customers lose when playing all kinds of gambling. In an accessible form, tell about the house edge, the inevitability of losses in the long run, negligible chances of winning the lottery, and other important aspects. You should emphasize that there are no roulette or slot winning systems.
You should unobtrusively explain that casinos exploit human vices: greed, arrogance, weak will, etc. However it is necessary to avoid the moralizing tone and expressions. This style sounds unconvincing for young people.
Dispel popular myths about gambling, which are replicated in Hollywood movies and cheap novels. It is important to inform your child that there is little romance at casinos, but much impurity.
During the conversation, ask questions and listen carefully to the answers. Neither rush to conclusions nor accuse your child.
Explain the difference between skill-based games and games of chance where it remains to rely only on the Lady Luck. However you should make it clear that in both cases you can become addicted.
You should definitely tell about the huge number of scams on the Internet: fraudulent casinos, unprincipled bookmakers, sellers of "fake" winning betting systems and software, false predictions, and so on.
Warn about dangers that children may face in real life. The development of online gambling has saved the world from thimble-riggers, card sharps, and other fraudsters who want to rob trustful people.
Keep in mind that there is a common rule:
A good story is much more convincing than moralizing.
It is important to understand that your practical attitude to gambling will be much more eloquent than any words. If your apartment is full of lottery tickets or forms from betting offices, it is useless to tell your son or daughter how dangerous gambling is.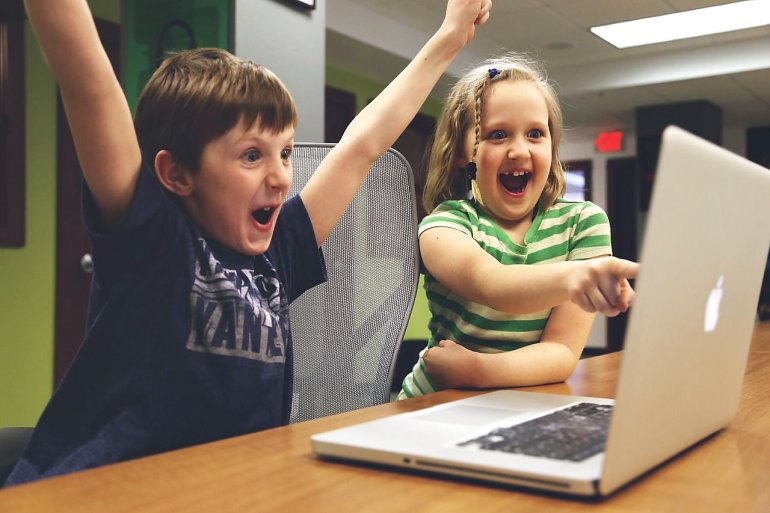 We offer some extra tips for parents:
Monitor the activities of your child on the Internet, but do this unobtrusively and delicately.
Use Internet restriction applications. Nowadays there are a lot of functional and user-friendly developments.
You should know friends of your children and monitor a circle of contacts of your children.
Discuss gambling with the parents of your child's friends if there are any suspicions that he or she is addicted to gambling.
Don't allow teenagers to use bank cards and e-wallets to pay for goods or services on the Internet without adults.
If you gamble at casinos, make bets or enjoy playing poker, do not show your child that you have such hobbies. You will always be an example for your children, and they will copy your behavior.
To put it bluntly, be careful. Do not underestimate the danger.
Conclusions
Do not put off talking to the child about gambling. Do not wait until gambling becomes a real problem. You should prevent troubles instead of overcoming them and fight against the consequences.
Do you want to discuss this topic? We invite you to write your comments. Share your personal experience, ask questions, and write recommendations to readers of Casinoz.