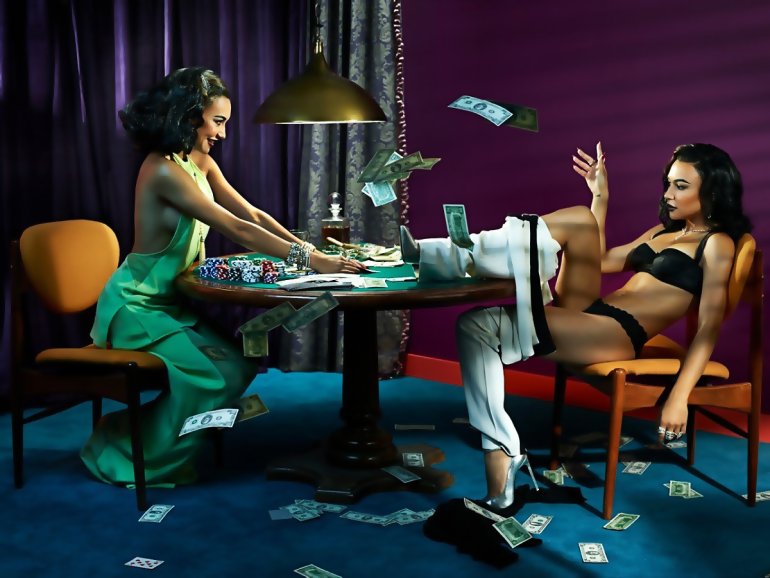 An option to do various kinds of side bets is available in many games, both online and land-based casinos. Most often, you will find it in all sorts of poker games. It's usually called a bonus bet.
However, particular producers can define it completely different in some online games. For example, you will find a Pair Plus bet in the Three Card Poker by Microgaming. It is paid when the player hits a pair or a higher hand.
Pros and Cons of Side Bets in Casino Games
Side bets are prevalent among the players (especially beginners) because they add a variety to the game and allow winning more. But we should not delude ourselves with such bets. They may seem attractive and profitable, but you should use them carefully and know their advantages and disadvantages.
Most side bets generally feature a house edge much higher than the game.
For this reason, we recommend giving them up. Nevertheless, players chasing high payouts are willing to take risks.
This is especially true for the games which require side bets for a chance to win a progressive jackpot.
The most striking example is stud poker by Realtime Gaming, although many producers offer similar options. This game's progressive jackpot can reach a considerable amount, forcing even the most experienced gamblers to chase it. In some games, side bets give the player a chance to win some fixed amount from the payout table.
How Side Bets in Casino Games Work
In most games, side bets are not required. However, a casino keeps reminding the player about this opportunity.
However, some games automatically add a certain amount to the user's basic bet. If a beginner did not examine the rules closely, they could spend the bankroll too quickly without being aware. That's why you should never play unfamiliar games for real money.
In some games, the side bet is paid independently from the main one.
For example, Caribbean poker pays by the bonus bet as soon as the player hits the required combination, even as a result of the deal (sometimes also due to a five-card exchange). Then the game goes on, and, theoretically, the base bet can even lose.
However, some games will pay the bonus bet only if the main bet wins.
From the perspective of the optimal

strategy

for any poker,

blackjack

, or some other game, side bets are highly unprofitable, so it is recommended to refuse them.
Of course, no one forbids you to add diversity to the game, but it can be considered reasonable only if bonus bets allow you to participate in the drawing of a vast pool. Even better if the size of the side bet is only a few percent of the main bet.
Bonus Bets in Pokies
Side bets in pokies are a different story.
Usually, they are profitable for the player.
They commonly feature a higher RTP than the basic bet.
Bonus bets may work in various ways in Pokies. Let's see the options:
They bring more special symbols on the reels.
Prize features play more often.
Increased chances for free spins.
Another popular option is paid bonuses on slots. We won't get into details of this, as we have discussed it in one of the special articles at Casinoz.