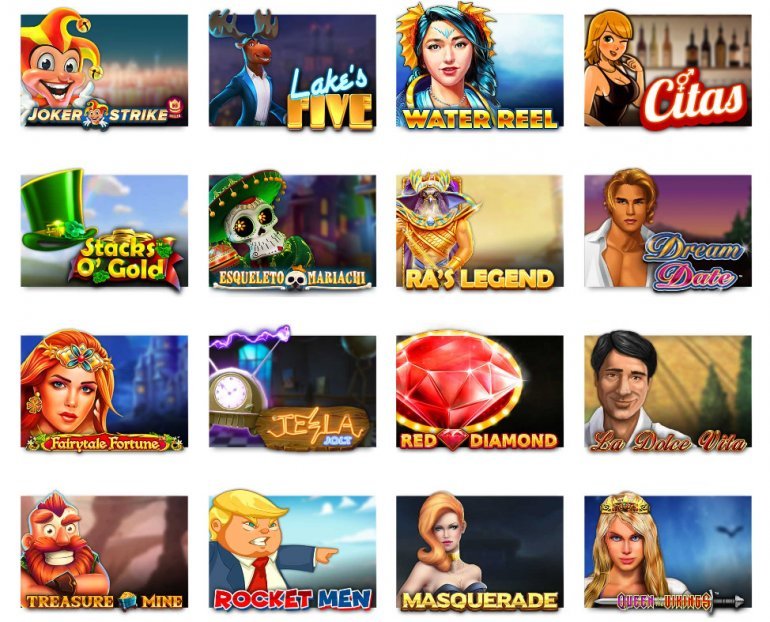 Some time ago Russia, Ukraine and some other countries, where a large number of people speaking Russian banned gambling. The idea ofspecial zones that permit casinos, was permitted only in the Russian Federation, but the existing casinos are unable to meet the current demand for gambling.

It is not surprising that these countries have started to use online casinos and most popular entertainment in them is all sorts of slot machines.
Of course, many fans of video slots still shun the game in virtual space. Some are too far away from computers, others are afraid of being cheated, the third part just do not like this format, but the army of fans playing the slot machines online is steadily growing.
Casinoz is closely monitoring how the industry is evolving, and we want to share my observations on any trends and make some assumptions about the prospects of this direction.
To begin with, the video slots have changed in recent years and the transformations must be interesting to our readers.
Propagation of flash models
The Internet is becoming faster and cheaper, and online games every year increase their functionality and reduce the demands for internet connection. Accordingly, more and more manufacturers of software for online casinos working on the Web favor the model of working without downloading client programs.
Already, many well-known companies producing games for casinos do not offer download versions of slot machines, and it is unlikely that many users are experiencing any inconvenience due to this. Rather, just the opposite, playing directly in online casinos in many cases is much more comfortable, and sometimes even much safer.
Russian translation
We are pleased to inform you that game developers and owners of online casinos have finally realized that the huge army of Russian-speaking fans of gambling entertainment is not only fans of "cheap" bonuses. They realized that among them there are also many honest people who follow the rules.
As a result, more models are translated into Russian. Some are limited to the application of Russian names on the buttons, and others translate the games completely, including the payout table, the Options, dialog box,es and reference sections.
Hopefully (and most likely, this is it) in the near future all best online slot machines will be available in Russian.
Mode of free games
Perhaps now you will not find an online casino where you can not play in slot machines for free. Moreover, many casinos working in the flash mode let you to test the game, even without registration, which is undoubtedly very convenient.
We can only welcome this trend and offer readers of Casinoz to try slot machines in for fun mode directly on our portal.
Better graphics
This is the most predictable thing. Computer graphics is growing rapidly, and it is very noticeable in the world of online gambling. Some of the best slot machines are real masterpieces. Comparing them with the first models is simply wring - they stepped forward that far.
Some manufacturers specializing in 3D video slots have achieved considerable success. On pages of Casinoz, there are reviews with dozens of slot machines by BetSoft Gaming, Sheriff Gaming and other companies.
We are sure that the graphics in gaming machines will constantly improve, and this process is unlikely to stop.
More slot functions
Not so long ago, video slots had a standard set of options: Wild Symbols and Scatter, free spins, and possibly, a simple bonus game. Now there are models with multiple unique bonus rounds, unusual special characters, special features free spins and original options.
Sometimes, new models by a young produce shock, even the experts in the world of gambling to spend a long time studying the rules and pay tables. Video slots increasingly resemble computer games. Some of them offer multi-level bonus rounds and plenty of options.
Of course, not all casino customers like that. But for conservative users, there are classic slot machines, and fans of all progressive and new slots can enjoy modern models.
Special offers for lovers of slot machines
I must say that online casinos care about clients who love to video slots. Many casinos offer special bonuses that you can win back on the slot machines. They often hold tournaments on video slots. Frequent visitors get free spins.
Progressive jackpots in slot machines
We can not say that in recent years there have been some drastic changes in this respect. Progressive jackpots, as before, are offered in special video slots. Companies periodically release new models, sometimes with multi-level jackpots. From time to time we hear that someone tore a large sum. But we can not away about any innovation.
Models by different manufacturers in one casino
One of the modern trends can also be considered multiplatform casinos. Many of them offer customers slot machines and casino games of other genres, issued by different companies. In one casino there are often models of the five or more manufacturers. Of course, this plays into the hands both of casinos and users. First can buy only the most interesting games, and the second do not have to run from one casino to another to try their video slots.
Conclusion
Some may note some more details, but they seem to us not so significant. Much more important fact is that slot machines in the casinos are really getting better and better, their graphics improves, a variety of set of options increases. They are more stable. In short, they are moving to a higher level, we can not but rejoice.
Look for new articles on Casinoz, to know about the latest trends and developments in the field of online slots and online gambling.