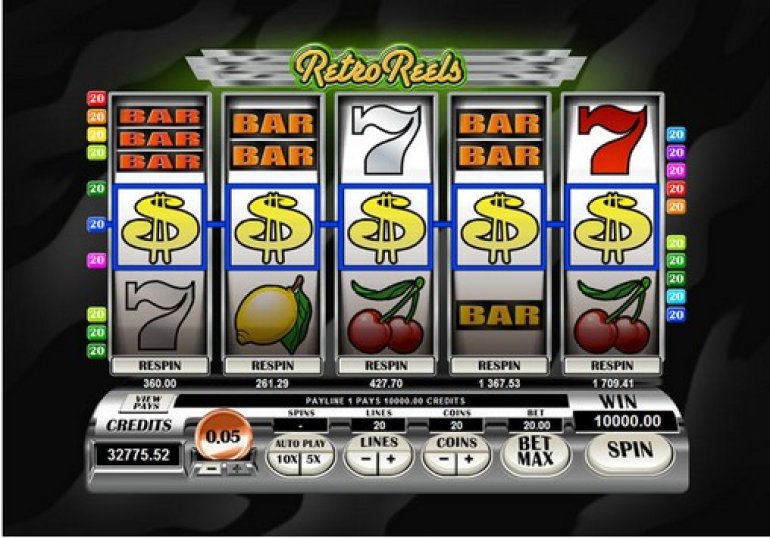 Fans of online slots often complain that the win was very close, but they lacked a single symbol for the combination. Many customers do not like that the rules allow them to choose only the bet size. Indeed, when the reels start spinning, players do not influence the gameplay in most slots. They can watch on the screen. At best, they can make some decisions in bonus games and double-up rounds.
Reel Respins in Microgaming Slots
Microgaming heard their wishes and released two slot machines with re-spin features: Retro Reels and Reel Gems. This option allows players to influence the outcome of a current spin.
As the reels stop, players can spin one reel more, but they must pay for it.
This is relevant in cases where four reels are lined up on the same line with the same characters, and one symbol is required for the win.
This rule works as follows.
You choose the bet amount and number of lines. Then, the spin starts.
When the reels stop, you get your payouts if you earn any.
However, under each reel, there is a Respin button. By pressing it, you can run only one more reel spin.
The cost of this additional spin varies depending on the situation and is individual for each reel. It appears below the Respin button. Of course, the larger the possible combination that can form in the respin, the higher the cost.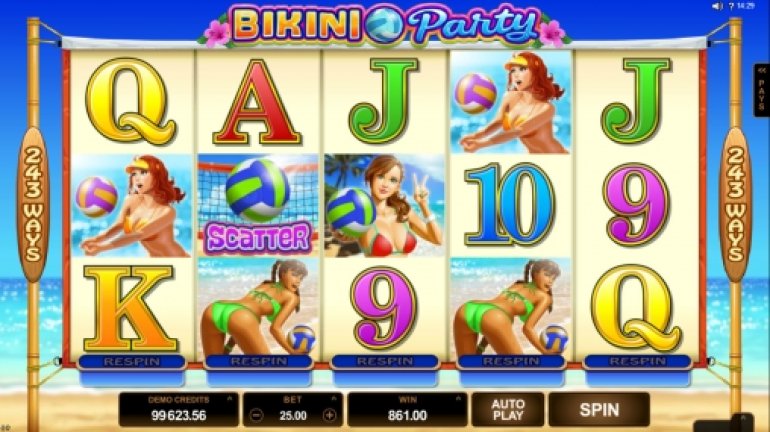 Further payments, if there are any, shall be made in full by the original bet. You can use this function many times. You can re-spin any reel.
If a player does not want to use this option, he must click spin, which will run all five reels. Changing the bet deprives a player of the opportunity to use Respin in this round. A warning message appears. This option is also unavailable in the bonus round with free spins.
Retro Reels and Reel Gems slots are presented in many casinos operating on the platform by Microgaming. Readers of Casinoz can try them in Crazy Vegas Casino.
Reel Respins in Other Slots
Paid respins turned out to be a modern feature. Microgaming continues to release new games with this option. Other providers also started producing slots with paid respins. Some games are mentioned below.
Do not forget to read new slots' reviews on Casinoz.