Gambling in any form can lead to the development of addiction if you treat it irresponsibly. Gambling can bring a lot of positive emotions, but it frequently becomes a source of problems.
The most risky variation of such entertainment is gambling at casinos. So, the question may arise:
What is more dangerous for addicted gamblers: online or land-based gambling facilities?
The answer is not as obvious as it might seem at first glance. It is extremely difficult to conduct large-scale statistical studies of this issue. Addicted gamblers usually admit that they are addicted only in extreme cases. They unwillingly seek qualified help and do not want to talk about their disease to strangers.
Let's figure out the key factors that make visiting both online and land-based casinos particularly risky for potential addicted gamblers and those who have already experienced the first signs of problem gambling.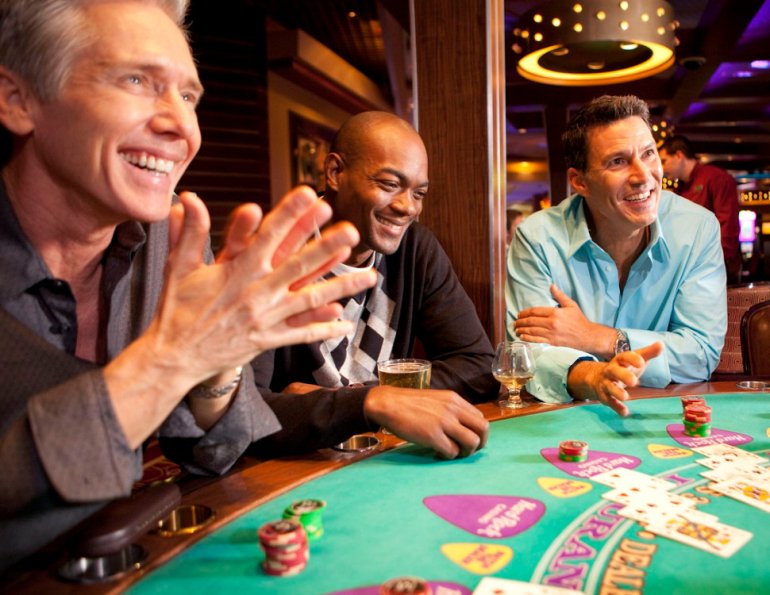 Why Do Brick-and-Mortar Casinos Cause Addiction?
Let's enumerate the factors that may contribute to turn a casual customer of land-based casinos into an addicted gambler:
Atmosphere of gambling. A cheerfully spinning roulette ball, loud cries of customers, flashing lights of video slots, tempting sounds of rustling cards attract customers and do not let them go. Large casinos are like a morass you get stuck in. You just want to play half an hour and get trapped till the morning.
Bad company. Many regular customers are familiar with each other and prefer to play together. It is not infrequent that a visitor stays in the gambling facility after hitting a jackpot in order not to leave his or her friend alone. As a result, both of them lose the entire payout. In addition, the casino is full of personalities who are willing to seat next to you at the table and start a conversation related to any topic. What goals do they have? This is the topic for a separate article. Some of them may seat next to you sent by the administrators, others hope to steal a couple of chips. Some individuals just intend to chat. It is important to note that they make you stay in the casino, not allowing you to leave.
Alcohol. There is no need in comments. One or two cocktails make a risky gambler who is ready to go all-in from the most pragmatic and reasonable customers. An intoxicated person does not stop, even if he or she is in the black. He or she will not be afraid to wager the money intended for other purposes. To put it simply, it is an ideal customer from the point of view of gambling operators.
Show programs. Strippers, magicians, singers, dancers, and other showmen not only entertain customers, but also distract them. It's not very easy to focus on the basic blackjack strategy if a busty beauty is spinning on the pole near you. And the most impressive performance is observed at the end of the show program. Therefore, gamblers stay in the gambling facility till its end.
Prizes. All such events aim at making customers play as long as possible at the casinos. For example, according to the classic scheme for drawing cars, users have to collect lottery tickets for several months. They are provided for various combinations, payouts, and so on. Thus, the longer you play the more tickets you have, which increases the probability of winning. The draw itself is a long-lasting event making customers idle away the time gambling. Sometimes the revenue per day exceeds the cost of the main prize and covers additional expenses.
Tricks of the administration. Various tricks of casino owners are discussed in a separate article on our portal. The lack of wall-mounted clocks, colorful industrial carpets, and nice color of cloth, increased oxygen content in the air, and selected music are the major tricks you can face in the gambling facilities. All of them make customers forget about time and delve in the game process.
As you can see, brick-and-mortar casinos are full of dangers for those who are prone to problem gambling.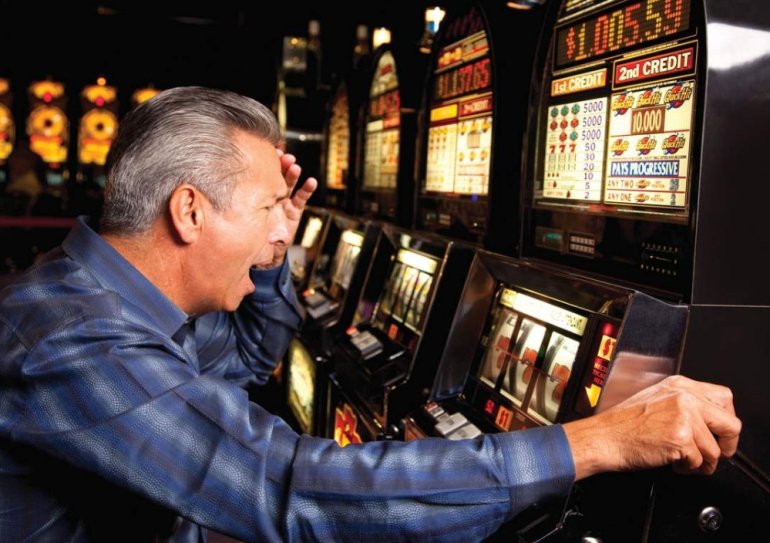 Why Do Online Casinos Cause Addiction?
Now let's find out how things stand on the gambling sites. Customers are weaned off the harmful influence of other visitors. Treacherous effects of free alcohol, protracted draws, long-lasting show programs, as well as the tricks of online casino gambling operators described above are absent.
However you should stay alert. Gambling portals contribute to the development of problem gambling not to a lesser extent.
Let's enumerate the basic disadvantages of this format:
Accessibility. Nowadays you can play at an online casino even from a city tram or a tent in the mountains. You just need to have access to the Internet. And its high speed is not even obligatory. Most gambling facilities offer mobile versions designed for running them on smartphones. Gamblers can hardly resist the temptation to try their luck. And if you start gambling, it is very difficult to stop.
Simplicity. To become a customer of an online casino, it is not necessary to be an IT person. It is sufficient to have computer skills just at the elementary level. Some customers only know how to run a site in a browser and deposit funds into their accounts via SMS.
Excessive self-assurance. The vast majority of novice online portal customers think that they will not be affected by gambling addiction. They firmly believe that they will be able to control their hobby. The results of such self-confidence are often unfortunate.
Weak external control. Gambler's relatives may fail to notice the signs of problem gambling for a long time. Representatives of the online casino administration will not take decisive actions on the own initiative. In most cases, it is up to customers to decide whether to play or not. Often, until they realize the emerging problem, no one will come to their rescue.
Demo mode. Demo mode allows you to master any game without any risk for your bankroll. In land-based casinos, many customers do not even try to play blackjack, because they are afraid of losing the considerable amount of their funds when mastering the rules and intricacies of the gameplay. On the Internet this problem is not relevant, but it is replaced by the other one: Potential addicted gamblers have even more reasons to gamble.
Live casino. When the first gambling sites appeared, the conservatives blamed them for their lack of peculiar gambling atmosphere. Now users can play with real dealers who work in studios, and the gameplay is broadcast. Users can communicate with them and their neighbors at the table, which live casinos much more attractive for regular gamblers.
Altered perception of virtual money. In land-based casinos, gamblers make bets using chips. Real money remains in the box office. Representatives of the administration will tell you that it has been done for your convenience. However psychologists argue that the attitude towards the loss of plastic chips is much more indifferent than to the loss of real banknotes. Moreover, virtual credits at online casinos are lost even more apathetically.
Promotions. Loyalty programs, cash back, promotions, and bonuses seem to be attractive, but they all make customers gamble for a long time at online casinos. Moreover, such findings make users believe that they may help them win back the lost money.
New kinds of games. Experts believe that gamification is one of the main trends of Internet gambling. Video slots and other types of gambling games resemble computer games more and more. Multi-level systems, special features, upgrade of characters, and skills required for the gameplay are quite common in slots. They seem to be very attractive to users making them stay longer in the casinos.
Free tournaments. Currently, the format of slot tournaments without admission fees has become very popular. Customers play on slots in standard mode, simultaneously participating in the competition. The winners are determined by the highest payout. Comp points usually serve as prizes. Needless to say, many users stay on the site longer than they initially wanted to, trying to compete for the prize pool.
We hope that now you understand that online gambling is also dangerous for potential addicted gamblers.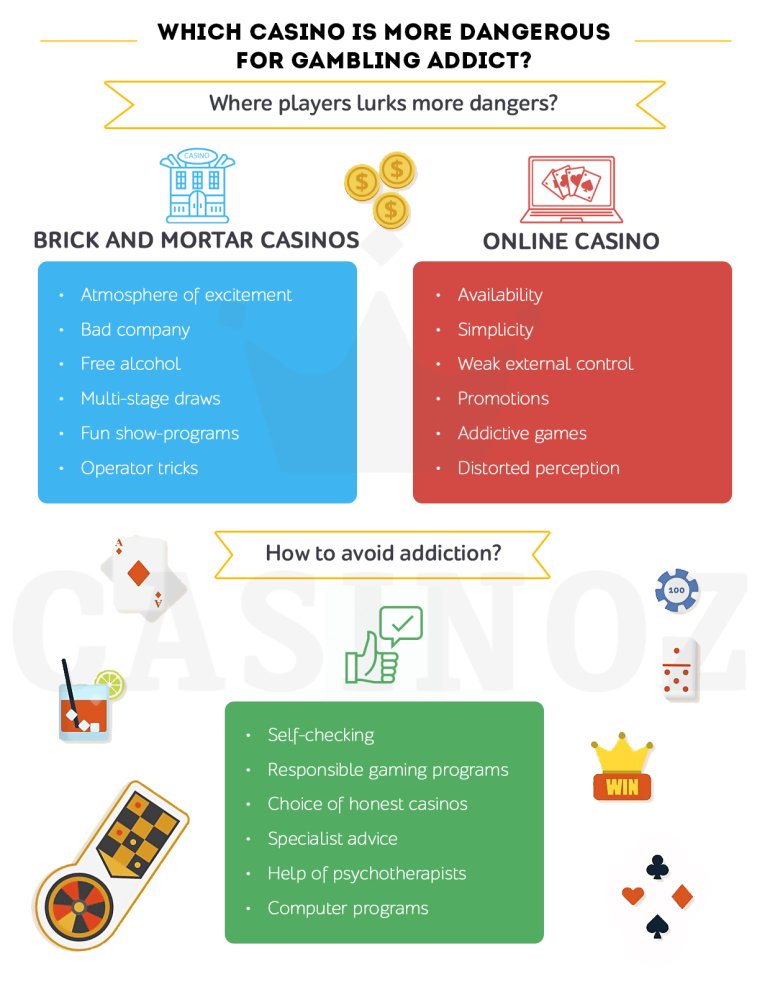 Which Kind of Casinos Is More Harmful?
The clear choice can hardly be made. Everything depends on several factors, including the following:
Quality of the facility;
Customer's psychological features;
Customer's gaming preferences;
Financial capabilities and so on.
In any case, you should stay alert. When you visit any casino, you should remember about problem gambling.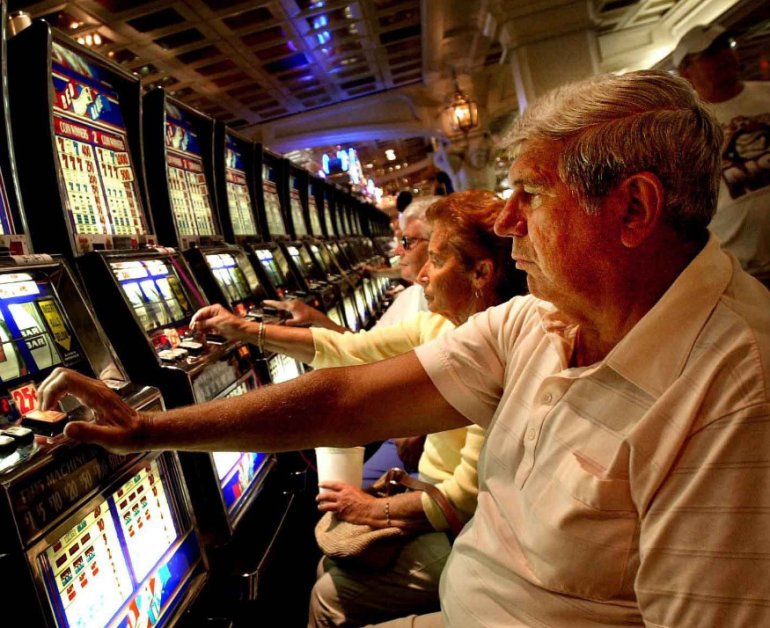 What Should You Do?
We want to give you some practical tips on how not to become a victim of gambling addiction. Basically, we are talking about general recommendations concerning any kind of gambling. Some provisions are suitable for both land-based and online casinos.
Self-discipline. This is the most important point. You must start with yourself. You should determine time and financial limits in advance. Never stay in the casino longer than you had intention to, and do not lose more funds than you can afford. You should delete from your mind the verb to win back. Avoid alcohol and bad companies. Keep in mind that discipline should be your indispensable attribute from the first days spent in the world of gambling.
Self-control. You should quickly detect the first signs of problem gambling. Do not be lazy and pass the tests that allow detecting signs of addiction from time to time. Having noticed the slightest manifestations of addiction, stop gambling. A few days without casino games will radically change your perception of the situation.
Selection of a reliable casino. Reputable and decent operators try to help customers to avoid the development of gambling addiction. The indecent ones, on the contrary, want to turn visitors into gamblers. Therefore, you should be extremely careful.
Play responsibly Use the services of the casinos aimed at struggling against gambling addiction. A selection of limits, denying access to the account, self-exclusion software, tests, and consultations of specialists are available in many gambling venues.
International organizations. Address the experts of www.gamblersanonymous.org, www.gamcare.org.uk, and other specialized companies.
Applications. Ludoman and other computer applications enable users to block access to casinos. They will help you to avoid giving up if you have decided to cut down on gambling.
Medical assistance. If the situation is out of control, recruit your willpower and address to specialists. You can find psychotherapists specializing in problem gambling in any city.
Problem gambling is discussed in dozens of articles published on the Casinoz portal. Read them before you face such problems in real life.
Conclusions
Keep in mind that for most people gambling is an entertainment. Only a few gamblers have made gambling their profession. If you only take the first faltering steps in the world of gambling, it is too early to think of earnings.
Initially, you have to master the basic knowledge, learn to cope with possible psychological problems, deal with financial management, and solve many other problems. Gambling cannot help you to earn a living unless and until you succeed in doing all the things mentioned above.
Read recommendations from experts of Casinoz, improve your level, and be reasonable.