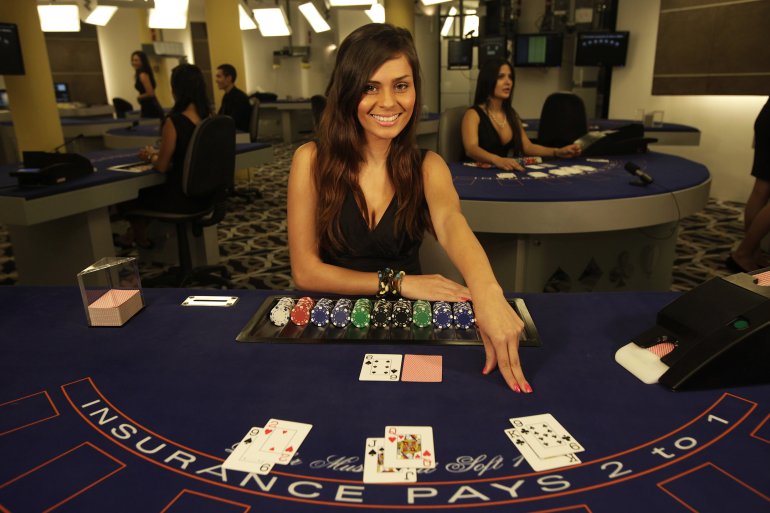 It is no secret that after not the most funny events in the gambling business in Russia, Ukraine and some other neighboring countries it has become especially difficult to find work in such establishments. Perhaps this article will seem irrelevant to many under such circumstances. However, some casinos continue to operate even in the aforementioned states. In addition, our audience is from very different regions. Therefore, we are confident that there will be readers that may find useful this information.
How to find a job?
Some casinos prepair their own personnel (usually without payment for training). Others hire only experienced dealers. The first option is suitable for those who have decided to take the first steps in this field, so that these tips are not for them. It will be enough to go to dealer school (they accept almost all), successfully complete training and start the internship.
If you have had experience, and you think your level of professionalism is enough to do without retraining and you are looking for casinos that rely on a qualified dealer.
In search of a place ask friends and former employees, flip through newspaper ads, contact casinos, go directly to the nearby casino or even send resume in places of the cities, where you want to relocate.
By the way, do not be lazy to read the special article on how to add resume. It will increase your chances to attract potential employers.
Do not be afraid to go a non-standard way. The author personally took a job from the dealer employees, although there was not acute need to expand the. He was offered a free week internship. Moreover, some of them got a promotion after quite a short time.
How to prepare for an interview?
Before you go to an interview, ask about the casino ( maybe after that you won't want to work in this place). A representative who will take you to a job that you feel honored to be their employee.
Do not forget to brush up on the theoretical knowledge and practice of handling cards and chips. By the way, if possible, chips of what denomination are used in casinos, and train yourself to work with them.
What to wear to an interview?
Although the dealer works in a single uniform that hides their personal tastes and preferences, it is not necessary to come to a interview too frivolous or original clothes. Stick to classic style. Better be conservative than overly extravagant.
Clothing is a reflection of your character. The dealer should be restrained, because they often have to deal with unstable people. Therefore, their appearance must show that you have ways to control yourself in any situation.
You'll also need to always look neat, so tide up in all respects. Get rid of the piercing, brightly colored bangs and other manifestations of your irrepressible personality.
However, exceptions to the rule are not rare, so decide for yourself whether if it is worth sacrificing your image.
How to behave at the interview?
A dealer should be friendly. Otherwise they are not for the service industry. Believe me, all bosses of respectable places think so. So do not hesitate to smile and there's no need to imagine yourself an important person (even if you have many years of experience in the best casino in Las Vegas). your resume says for you, and do your best to look a simple and pleasant person to work with.
Be honest. Answer honestly all questions. Small lies may spoil the most positive impression of you.
Surely you will be asked to demonstrate your skills. Demonstrating your skills, be attentive to detail. Do not forget to greet the "players". Do not rush: it is better to act a little slower than you really can.
Turn over cards and pay with chips in a classic style. Do not need to demonstrate the ability to shuffle a deck or cut stacks. Most likely that it is not useful to you there. Focus on the main points to avoid silly mistakes.
How to end the interview?
Before leaving, thank for the attention they have paid to you. Be sure to remember their names. No need to be imposed. Listen to what they say about your future prospects. They may have not decided yet, so your actions can be very important.
If it's been a long time, and no one called you, maybe you did not suit them. But maybe they just forgot about you. So you may remind about yourself by calling.
Good luck at the next interview.