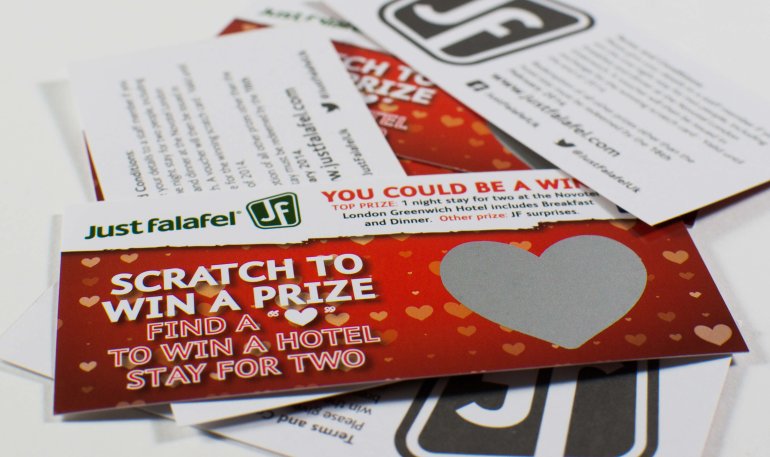 One of the most exciting phenomena in online gambling was the rapid development of scratch cards in recent years. They are neither more nor less than a virtual analog of offline instant win lotteries known to everyone. We mean the games where you must remove the protective coating to determine whether the card has a winning combination.
Scratch Cards on the Internet
In online casinos, scratch cards work by the same principle, and you can remove the coating with a mouse or a special button. Usually, both options are available, and "manual" erasing with the mouse sometimes looks quite realistic.
Of course, online instant wins have several advantages over their natural analogs.
You can pick the card value;
They are easy to use;
Their designs are colorful;
They are dedicated to popular themes, etc.
The list of pros can be long, but we want to talk about something that makes scratch cards even more enjoyable.
Most new online scratch cards offer bonus features.
Yes, you heard it right. Online casinos suggest scratch cards with bonus rounds, extra payouts, special symbols, and other advanced features, so popular among fans of slots and other gambling games.
Let's divide the most exciting options into categories so that Casinoz readers can choose the best ones.
Special Symbols in Scratch Cards
The most common special symbol of instant wins is Wild (Substitute). It substitutes missing images in combinations. For example, one of Playtech's scratch cards:
X-Men Scratch (Playtech). Wild substitutes any symbol in the game (both hero and villain), which guarantees payment.
In some games, there are also extra multipliers. These symbols increase payouts.
Scratch Card Bonus Features
Online scratch cards often feature bonus games on the main and sub screens. The rules are usually simple, and you can understand them intuitively, even if you downloaded the lottery in an unknown language. Let's take a look at some examples:
Punisher: War Zone Scratch (Playtech). If the white skull lands on the main card, it triggers the bonus. Pick 1 of 6 symbols on the second screen to find a payout.
Lotto Madness Scratch (Playtech). Land the bonus symbol and win a chance to spin the Wheel of Fortune. The sectors feature payout multipliers of up to x10000. Rotate the wheel to find out how much you win.
The Mummy Scratch (Playtech). Pick one of the six coffins. Each of them hides some prize payout.
Thor Scratch (Playtech). Hit a fireball and launch the bonus round. You have to pick one of six balls to determine the payout amount.
7 Gold Scratch (NetEnt). Hit three golden 7s and trigger the bonus game. Everything is simple here: remove the protecting layer and determine how much you win.
Pink Panther Scratch (Playtech). You must comprise the "PINK" word using these four letters. This guarantees you a bonus payout.
Free Games in Scratch Cards
Some instant online games provide an opportunity to get a free card. It's like free spins in slot machines. We offer you to try the following titles:
Fantastic Four Scratch (Playtech). If all four members of the Fantastic Four land on the same line, the player gets an extra card of the same value (which doesn't mean it's going to win).
Pink Panther Scratch (Playtech). There is a number from 0 to 3 on another screen of this scratch card. It means the number of free cards a player can get.
Of course, these are not the only games with free rounds in Internet casinos.
Summary
As you can see, the most common advanced feature of online scratch cards is a bonus game. Playtech developers have mainly succeeded in this. NetEnt also tries to diversify its scratch cards, but they still focus on realistic design. Their games are accurate copies of real scratch cards.
In the future, we will complete this article with information on other fascinating scratch cards as soon as we encounter something interesting in famous providers' portfolios.
We will be grateful for any information about exciting updates and your feedback for described games.