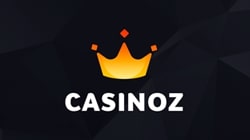 Tortuga Gold

How to Play Tortuga Gold slot machine
Tortuga Gold is a five reeled video slot with fifteen pay lines, which was produced by Oryx Gaming company. This game is provided with Wild and Scatter symbols, as well as extra multipliers of payoffs, free spins and bonus rounds.
This game was made up with a plenty of interesting gaming options, which add some variety into the gameplay and make Tortuga Gold slot machine really exciting. Moreover, the winning combinations can be formed in all directions. You can get prizes due to Scatter symbols of this game, which can appear at any position of the gaming reels.
Due to Wild symbols you can form more winning combinations playing Tortuga Gold video slot. Wild symbols offers you not only a winning, which you couldn't receive without it, but also doubles up your payoffs. That means that joker of this slot machine promises lots of profit! Your winning is essentially increased while the players have more motivation to play Tortuga Gold online video slot. They feel like pirates which have suddenly found a box with treasures!
Tortuga Gold Symbols, Wild, Scatter
There is nothing surprising that Tortuga Gold slot machine is provided with five Wild symbols. It couldn't be in any other way, because every pirate in this team is a really wild character. Jack Rid the smuggler is a red-breaded sturdy with a bottle of kind rome. Sally the Lazy Eye is a beautiful young man with well-coiffed long hair. The Bloody Bucket is a grumpy guy with ominous monkey. John the Traitor is a typical pirate with a parrot on his shoulder. And finally, Captain Sam Hook (his nick name tells its tale), works with shiny steel hook instead of his hand, lost in boarder battle. Tortuga island is also imaged at one of the main symbols in its fairy-tale image, while you can see the victim and the take - a trade brigantine, at other standard symbol. The additional symbols are traditionally presented by signs of the values of playing cards, such as "10", "J", "Q", "K" and «A». These symbols have original design, but frankly speaking, it is not absolutely clear what is meant here - colorful black marks? Or some kinds of pirate jokes? Anyway, every letter at the side symbols is made of bones at the golden trays.
The most valuable symbol of this game is Tortuga island, then an image of a cargo ship, stolen treasures and of course card symbols such as A, K, Q, J and 10.
Tortuga Gold Bonus games
The bonus game of Tortuga Gold slot machine is triggered when at least three symbols with images of pirates appear at the screen. In the bonus game you would have to shoot pirate ships, but please take into account that you should care where you are shooting, because if you hit the ship of Nasty Pirate, you would have to fight on swords with him and this battle is going to be as nasty as your enemy is.
Jackpots
An amount of the maximal payoff in the standard game of Tortuga Gold video slot is 2000 coins.
Tortuga Gold Interface
The main background of the gaming screens is Tortuga island, but not in its famous tropical image, but some mystic and scaring with a big skull-scale in a green fog and light of the full moon. The eyes of skull-scale are shining with fire, few palm trees are growing on the scale and a pirate ship remains off the harbor. You can try to fight in an artillery duel with the whole squadron of the enemy and fight on swords with a skeleton-pirate playing the bonus games. The gambling feature of Tortuga Gold slot machine offers to stake per color of the card again. Finally, there is a triple challenge: have a deal with pirates, play gambling games and, moreover, play in the gambling feature. But can the real bounty hunter be stopped by it?
You are going to see the following buttons in the interface of Tortuga Gold video slot:
Spin - start a new spin.
Gamble - play in the gambling feature.
Max Bet - start a new spin by the maximal bet.
Lines -/+ - select a quantity of active lines.
Coins per Line -/+ - an amount of the bet per line in coins.
Conclusion
Tortuga Gold game has a stunning intro. Just this animated intro can attract the gamblers and make them fans of this game. The gameplay is extremely exciting as well. This free online slot machine without registration is provided with such a great variety of options, that this pirate game wouldn't definitely leave you cold blooded.
Play Tortuga Gold in NZ Casino for Real Money
Choosing the gambling house, it is very important to pay your attention of the reputation of an online casino. Sincity online casino is going to provide you with an excellent service, so if you want to play Tortuga Gold slot machine, you should try this online gambling house.
Please share your opinion about Tortuga Gold video slot with us and other readers of casinoz.me. You can write your responses in comments to the review and rate this game.