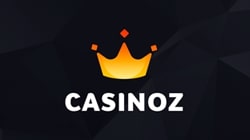 Poker Three Poker Three Review
The regular readers of Casinoz are well-familiar with three-card poker. We have already told about rules of this game based on the optimal strategy and made reviews of few models of online pokers of this kind. In the following article we would like to discuss another game of this kind. It was developed by the specialists of CTXM company which have named it «Poker Three».
Rating
Excellent
8.56 /10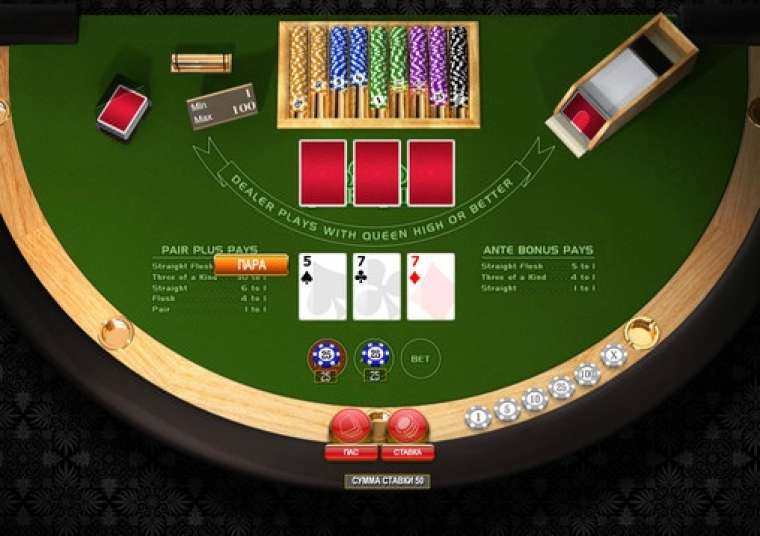 How to Play Poker Three
«Poker Three» is a
three-card online poker
with the standard deck of fifty two cards. All cards are shuffled before each deal.
The aim of the game is to win the dealer making a stronger hand of three cards than he does. Moreover, it is possible to win a payoff by Pair Plus if you make one of required combinations.
It is possible to play «Poker Three» by two independent bets: Pair Plus and Ante (with Bet as conformation). They can be staked in the same time or separately. They don't affect each other.
The following poker combinations play in «Poker Three» (in ascending order): pair, flush, straight, three of a kind, straight flush.
The player places Ante and receives three cards. The dealer also deals three cards to himself, but the customer can't see them. The user weights his hand and decides to fold the cards, losing Ante, or continue playing and place Bet in amount of Ante.
The following options are available after:
The dealer has no draw (one queen or a higher combination) - Ante is paid 1:1, bet returns to the player.
The dealer has a draw, but the customer's combination is higher: Ante and Bet are paid 1:1.
The dealer has a draw and his combination is higher: the player loses Ante and Bet.
The dealer has a draw and his combination is equal to the player's: both bets go back to the customer.
Please read about bonus payouts by Ante below.
Pair Plus bet doesn't depend on Ante or dealer's cards. It is paid when a combination over a pair is on the player hand. The multipliers are following:
Pair – 1:1;
Flush – 4:1;
Straight – 6:1;
Three of a Kind – 30:1;
Straight Flush – 40:1.
The theoretical payback index of «Poker Three» by CTXM varies from 96,6% to 97,7% depending on the strategy selected by the user.
Poker Three Bonus games
Bonus payoffs can be charged by Ante in «Poker Three». It happens when straight, three of a kind or straight flush are made at three player's cards. Amounts of payoffs are following:
Straight – 1:1;
Three of a Kind – 4:1;
Straight Flush – 5:1.
Poker Three Interface
It should be easy to understand the interface of «Poker Three» online game for everybody, because it is available in several languages. The titles of the markup are only in English, but everything you can find there is that the dealer plays with a pair of queens or better and payoff indexes.
It is possible to switch off the sound in «Poker Three».
Conclusion
«Poker Three» by CTXM is the high quality game with traditional rules of three-card poker and the excellent interface.
We would like to remind you that the best results in poker can be achieved with help of the
optimal strategy
which we have told about in the special article. If you haven't read it before, don't be lazy to make it before you start playing by real money.
Play Poker Three in NZ Casino for Real Money
We recommend you playing three-card poker free or by real bets in AdamEve Casino, although you can also find it in some other online casinos, powered by the software developed by CTXM. It is also possible to train in a fun mode right at Casinoz. We offer «Poker Three» without registration.