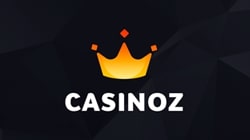 Barbary Coast

How to Play Barbary Coast pokie
Barbary Coast slot machine has five reels and thirty pay lines. This amazing online video slot has taken a honorable place among other 3D models. The list of slot machines developed with help of 3D technologies is already quite wide. This game is also provided with Wild symbols, free spins and a bonus round. This slot machine doesn't raffle progressive jackpot, but it doesn't make it less attractive, because the bonus game goes beyond the frames of the formate of slot machine. Such models are already not that common games with cherries and apples, but complete computer games, which are available for online playing and don't require installation of the software to the hard drive. It is a new page in the history of slot machines. An excellent gift from Betsoft company. You would definitely get pleasure of this model.
The player's can stake up to five coins per line in this game, while the value of coins varies in range from two cents to one dollar. This way, the maximal acceptable bet per spin is one hundred fifty coins.
This slot machine has a wonderful graphics, while careful details bring this slot a level up comparing to the rest video slots.
You can hear tense music at the background. It is quite motivating to go in the battle! The animation is also spectacular in this video slot. It is especially clear in the bonus game, where you would have to fight with Black Beard to save your girlfriend.
Three and more symbols with an image of a parrot would bring you free spins. Moreover, if you see a cannon in the center of the reel, Wild reel would be activated.
The main character of this game is Benjamin Soyer. When three symbols of Ben's portraits appear at the reels, you get access to Click Me bonus option. Here you would have to click at the button with this capture and Ben Soyer jumps to it on the rope, catches it and opens a prize for you. As soon as you see Collect capture at the screen, you move to the regular game. All the won coins are transferred to your account in an online casino.
If you pick three and more symbols with images of Captain Black Beard, the bonus game of Barbary Coast slot machine would be triggers and you would have to choose which hits you would like to use here. You choice affects the result of the game. You can receive a reward in this game and save a girl. The real battle takes place at the screen during the bonus game! The girl stays aside waiting for the end of the battle. Benjamin is fighting with Black Beard! When Captain Black Beard is defeated, he falls on the deck, while Benjamin takes the girl. They grip the rope together and leave the ship.
There is another extremely interesting bonus game in Barbary Coast slot machine, which is triggered by an image of a worker, which makes dirty work on the ship. However, the only thing you can see is how he carries barrels with grog. There is nothing surprising while this drudge is just a hard drinker! Where does the phrase «drink like a fish» origins? It would be more correct to say «drink like a pirate», because these guys were on the drunk always - they were drinking so much grog and rum. Please be careful: it is not safe to drink in their company, but not in our game. Here you can not only drink lots of grog, but earn a lot on it! Herewith, you earn in any case, even if this awful drinker has ultimately drunk you up, but your amount would be a much smaller in this case. We have earned 270 dollars while testing this game and have essentially improved the state of the bankroll. The rules of this round are pretty simple: you drop a coin and choose heads or tails. If you didn't guess - you have lost and have to drink a cup of grog, while if you win, your companion is drinking. The game continues until one of them become completely drunk, that you can find out about from the scale, which is situated in the top part of the screen. Each of the sides has its own scale. Which of them is going to refill first?
Barbary Coast Symbols, Wild, Scatter
The gaming symbols, which you would see at the screen of Barbary Coast slot machine, are images of Ben Soyer, the Worker - a guy of awful appearance, which you can see while loading the game, a parrot, a a girl, Captain Black Beard, barrels with rum, cannons, a skull with two crossed guns, a chest with treasures, golden coins, a revolver, a compass and a map.
Barbary Coast Bonus games
The bonus game of Barbary Coast slot machine is very exciting and would bring you lots of good prizes. There you would have to fight with Captain Black beard playing for Ben Soyer. You would receive prizes for every successful hit.
Jackpots
The most valuable symbols, paid out by the highest indexes are a girl and a skull with two crossed guns behind it. The symbol of the girl would bring you 300 credits, while the symbol of the skull would grant you with 250 coins.
Barbary Coast Interface
This game has reminded us one of our favorite movies named «Pirates of the Caribbean». head-spinning success of this movie inspires the software producers on creating online games devoted to pirate theme, which always was popular.
In the top part of the interface you would see two cannons and the name of Barbary Coast slot machine. The buttons of this model are designed in style of barrels with alcohol, while the button of the maximal bet is designed in shape of a cannon.
You would see the following controlling buttons at the interface of Barbary Coast video slot:
Spin - start a new gaming round.
Max Bet - start a new spin by the maximal bet.
Bet Per Lines - select an amount of the bet per line.
Select Lines - you can select active lines with help of this button.
The user's settings of this game allow to switch off the sound, but we don't recommend making it, because the background music perfectly suits the gameplay. Automatic game mode, which would make you task easier, is also available here.
Conclusion
Barbary Coast has swept us for a long time. We were continuing spinning the reels without breaks, because prizes are frequently drop out in this game. If you are looking for a generous slot machine, you should definitely test this model.
We also liked realization of the idea and we can say that it is one of the most interesting pirate slots, which we have ever played.
Play Barbary Coast in NZ Casino for Real Money
You can find Barbary Coast video slot in Red 7 online casino.
Your responses about Barbary Coast slot machine would help us making Casinoz more interesting and useful for the readers. Please share your impressions in comments to the review and rate this game. Your opinion is very important for us.