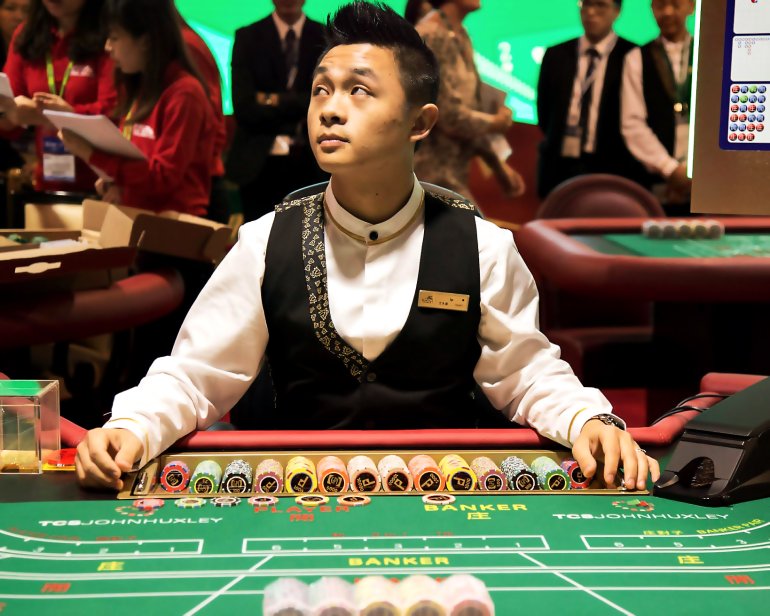 This article may displease many current and former casino employees (especially the dealers), but the author has been working in the gaming industry for a long time, so he feels entitled to express his thoughts on this matter.
Let's discuss the following:
How aware are the dealers of the nuances of certain games?
Does it make sense to listen to their advice, even if they are your good friends and you are sure of their sincerity?
Can they play casino games professionally, being on the other side of the table?
Generally, it is not about recommendations you can get from dealers during the game but their competence.
So let's begin.
Are Casino Dealers Skilled Gamblers?
Gambling has been legal for a relatively short time in many countries. That's why many people find the casino's inner workings mysterious. Moreover, dealers are still associated with some types of legalized cheaters.
It is widely believed that they can do wonders with the cards, hit almost any number on the roulette wheel, and play all casino games brilliantly.
For this reason, they are usually not allowed in gambling clubs.
Let's start with the fact that the typical dealer training used to be a couple of months, after which they worked as interns and became full-time dealers after a month or two. We won't say it used to be like that at all casinos worldwide, with no exceptions, but this situation was pretty typical.
During this time, the recruits were taught the basics of the most popular casino games and the technique of working with cards, roulette, and chips. Moreover, their mentors often were yesterday's croupiers who hadn't worked long enough to be called professionals. Flaws of such training didn't make waiting:
Dealers often make rookie mistakes.
They lack communication skills.
They still need psychological preparation and other issues.
Meanwhile, more or less experienced dealers, surrounded by rookies, quickly developed a fairly inflated ego. Without reading a book written by a professional, having no experience of the successful game on the other side of the table, they allowed themselves to advise others, doing so as if they were gurus.
Of course, their recommendations were often more harmful than helpful.
You should be able to distinguish the skills of a professional player and the art of dealing with the cards.
Knowledge of all details of the game rules is only the first step towards being an expert in blackjack or poker. At the same time, it is enough for a successful career as a dealer, along with good technique and pleasant manners. For this reason, most dealers stop growing professionally as soon as they reach a certain level.
Of course, we do not deny that many former dealers became great experts in certain games.
Typically, these people are passionate about casino games and have all qualities necessary for a successful player.
But you can be sure that even working in the casino, they will not give advice. They know the value of this information.
Why You Should Ignore Dealers' Advice
Here are at least three reasons to ignore the dealer's advice:
Lack of professionalism – dealer, artfully working with cards, chips, or roulette ball, isn't necessarily a pro player. Only a few thousand dealers understand blackjack or video poker basic strategies, are familiar with card counting principles, and can pick the most profitable slot.
Insincerity – dealers won't be 100% honest with you, as they usually are directly or indirectly interested in your loss. Even if their paycheck is fixed, they may get bonuses for good casino profit. Of course, you could buy their favor by making tips, but is it worth the hassle?
Prejudice – many dealers are highly superstitious. Constant contact with players and direct involvement in casino games makes them believe in myths and signs. By giving advice, they share their delusions. This won't help you win at the casino.
If you are going to play a particular game regularly and do it successfully, study it. Master the basic strategy, read some books, do not forget about articles at Casinoz, and practice all the time. In this case, you won't need the advice of doubtful experts.