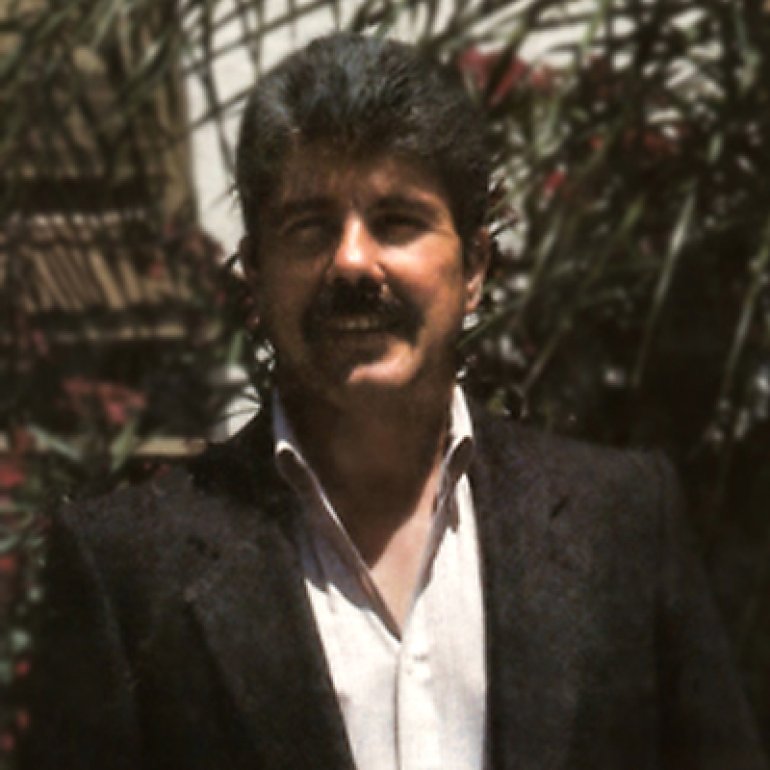 Modern security equipment appeared in land-based casinos not so long ago, and before that, a team of professional cheaters illegally won millions of dollars. The legendary gambler John Soares, the main character of one of the first casino cheater teams, has documentary evidence. For many years he was an eyesore for many casinos in different countries, where there were tables for craps. He went down in history as the sharpie in this game. His name is also well known because of his autobiography, "Loaded dice," where he told about his adventures.
John Soares' Biography
John spent his childhood in Oakland, California, but after graduation, he and his girlfriend moved to the town of Visalia, located nearby. They married and opened a family business selling donuts. However, their shop was burned, and financial trouble became too strong to break their marriage.
They divorced, and after some time, he accepted an offer from his friend Sally Kelly, who promised to find him a job in Las Vegas. As he said later, Sally "forgot" to tell him that the job was illegal. Kelly was a petty cheater who hunted in casinos stealing coins and tokens forgotten by players in the tray slots. Often he agreed with unscrupulous dealers to use them to beat the casino.
Soares needed him for the role of the so-called "cleaner." His task was to encash chips handed to Kelly by him or the dealer. John got ten percent of the total amount. It can not be called a decent reward for the risk he exposed himself to. Whatever it was, he could earn about a hundred dollars a week, which was a lot in the sixties.
Soares' First Prison Term
But apparently, that was not enough for Soares because soon he took part in the armed robbery of loan companies. He was caught and sentenced to five years of imprisonment; he served in the state prison in Carson City.
Soares was lucky there. The prison cells were practically illegal casinos. He did not spend time on sports and other activities but played with prisoners, mainly practicing poker. In prison, he became friends with Ned Coleman, who sat for the murder of an official of the gambling business. This meeting was a turning point in his life.
Coleman taught Soares to cheat on cards. John trained for several hours a day and soon could make a company to Ned in their cheating in playing poker with other prisoners. Later, he mastered the techniques of cheating in blackjack and craps and knew many methods to cheat opponents.
Of course, such skills contributed to a more comfortable stay in prison. He easily won money and cigarettes, but in a year and a half, he was released. John went to Las Vegas to use his new skills.
Soares at Las Vegas Casinos
In those days, the control of casino activity was not so strict. Some gambling houses shamelessly practiced deception visitors using juggling cards and other gimmicks. Former prisoners had no problems working at the casino, so Soares quickly became a dealer in Riviera Hotel. After some time, he interrupted the winning series of fortunate customers. Such players are called "coolers" in the local jargon. He was sent to the unbeaten table and, using his tricks with cards in just a few hands, "broke" the game.
Once, a crime boss involved in the gambling business came to Soares and demanded to give win at craps to his wife. John valued his work, so he was forced to do it. He does not know what happened next, but he was kicked out of the casino the next day. At least Soares announced such a version of his dismissal, and nobody put forward other versions.
But such a talented guy could not stay idle. Almost immediately after leaving the casino, he met the famous Glen Grayson. This legendary guy was called King of cheaters. He was a born gambler who began by saying that in his childhood, he won pocket money from his classmates, a local billiard expert in high school, and became a professional poker player.
He had a unique talent: he could flip a coin to hit the side he wanted to get.
Even in his youth, Glen moved to Las Vegas, where he successfully cheated on tables for poker and craps and slot machines. Soon, however, he was not allowed to local casinos, so he had to share his knowledge with other cheaters. And Grayson decided to create a team.
John Soares' Team
It had to be a top-notch team of experts. And he managed to create such a team. the most experienced and skilled cheaters worked with him, but John Soares stood out in particular. He had the role of the direct executor while playing craps.
They operated as follows. An attractive girl on their team distracted the attention of the security services. At this time, a tiny camera took pictures of dice used in the casino. Then, these photos were sent to New Jersey, where duplicates of dice were made. They looked no different from the original, except that they were "loaded" in reality, so some numbers fell much more often than others. They took the dice to the casino and used them in the game.
The first visit to the casino, which lasted less than an hour, brought the team of Soares $140,000.
They traveled to Europe, visiting casinos in Macau and other countries and consistently winning at casinos. At first, they used numerous sets of fake dice and later switched to cheating at slot machines. Using special tools, they forced them to pay out large amounts. Cheaters were not caught cheating at the tables for poker and blackjack, where they exchanged cards, changed the size of bets, and just stole chips from other players.
Soares made a fortune, bought a house on the California coast, and had a luxurious lifestyle. In the sixties, this team stole millions of dollars in different casinos. Then they decided to lay low for a while and relax. Grayson did not leave Las Vegas, and Soares chose California. One day they decided to meet and discuss plans. Grayson flew to John on a private jet, but it fell, and he died in a plane crash.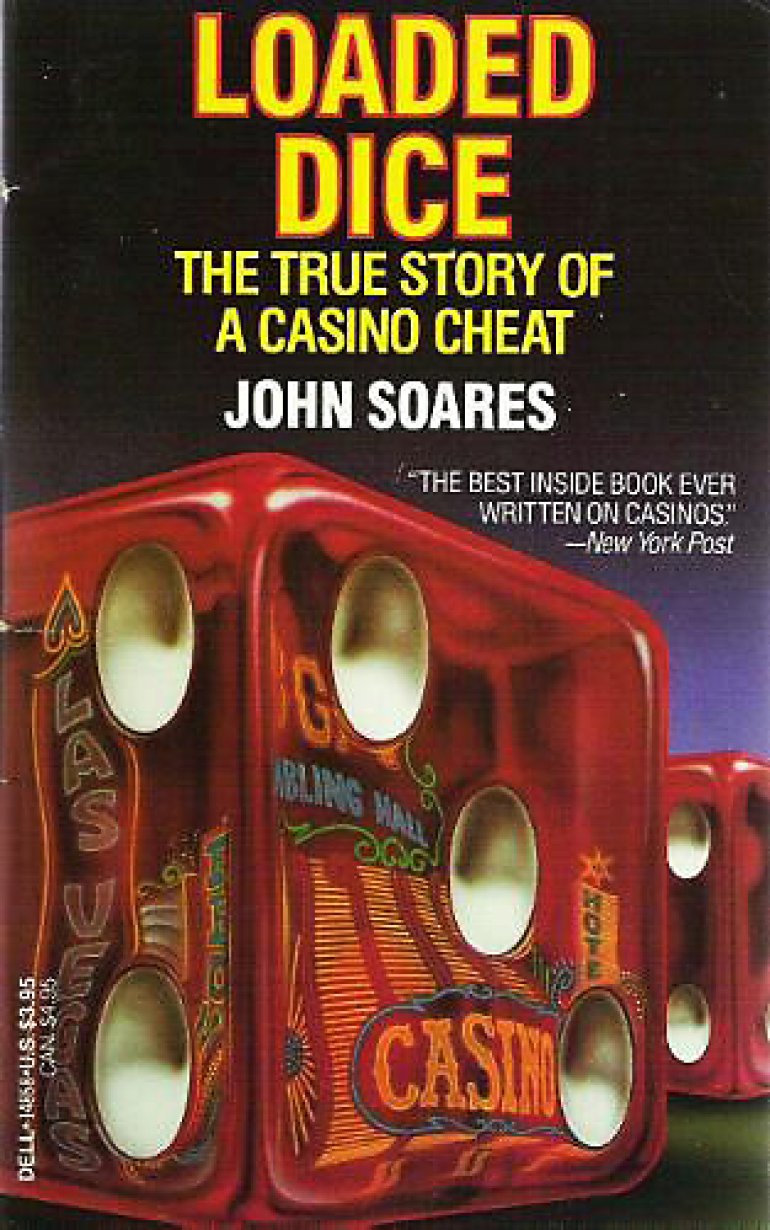 Loaded Dice by John Soares
After the leader's death, no team member could take his role, and they had never worked together. By the way, none of them was ever caught. Soares described his "exploits" in his autobiography Loaded Dice, which is very popular among readers.
He considered himself a kind of Robin Hood. He argued that in those times, everyone in a casino stole and cheated: the owners, managers, pit bosses, and croupiers. Thus, he just deprived them of their loot. Perhaps this style of presentation made the book successful.
But let us not mislead readers of Casinoz. Grayson, Soares, and their companions were cheaters. Well-deserved punishment and the inevitable death of their leader saved them because they no longer worked together.