Benjamin "Bugsy" Siegel, who was more often called Bugsy Siegel by his contemporaries, looked like a Hollywood star. Expressive blue eyes, curly black hair, regular facial traits, a pleasant smile, high stature, and an impeccable suit made women's hearts beat faster and attracted the envious glances of men.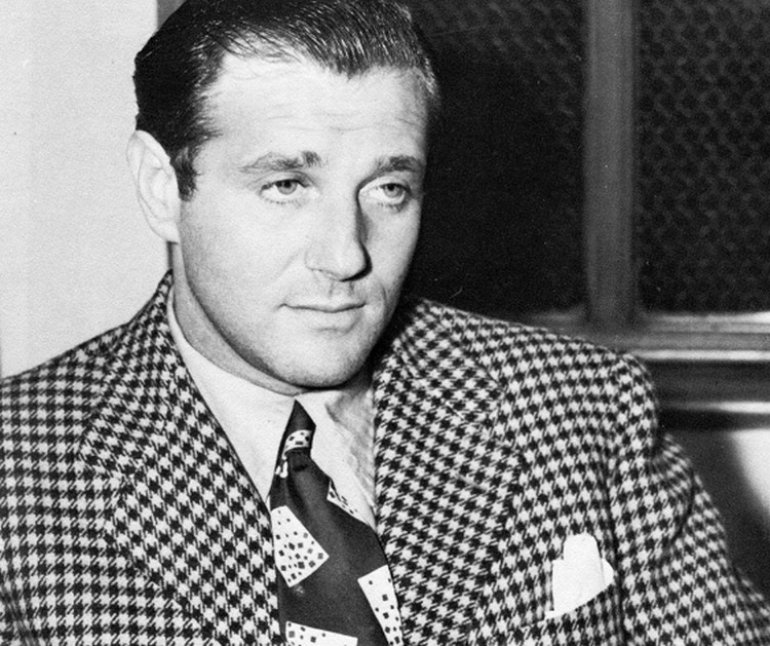 However Bugsy's brilliant career was not related to cinema. He is famous as one of the most influential and cruel American mobsters of the first half of the twentieth century. Siegel will be forever inscribed in the history of the Las Vegas Strip where the largest casinos in Las Vegas are located.
From Poor Jew to Mafia Boss
Benjamin was born on February 28, 1906 in a poor Jewish family. They lived in a poor Brooklyn neighborhood, where immigrants mainly settled. His parents moved to America from the Ukrainian Letychiv, a town of the Russian Empire located now in the eastern part of Khmelnytskyi Oblast.
While father and mother struggled to make ends meet, trying to feed five children, Bugsy studied the wisdom of criminal life. At an early age, he became a member of one of the numerous Manhattan gangs engaged in burglary.
Then Benjamin met Moe Sedway. The friends were engaged in a protection racket and collected money from local street vendors. Those stubborn vendors who did not want to pay were punished. Their goods were burnt.
Having grown up, Sigel initiated more profitable crimes. He stole cars, was engaged in a protection racket of entrepreneurs, and organized illegal gambling.
He met a new partner, whose name was Meyer Lansky. Together, they founded the gang called Bugs and Meyer Mob, which operated in New York and New Jersey. The guys robbed banks, sold alcohol during the Prohibition era and committed contract murders. Nevertheless, they could succeed in avoiding punishment.
Lansky recalled that his sidekick was very violent:
Benny never hesitated in the fight. He was faster than the hotblooded Sicilian guys. He was the first one to hit or shoot.
Joseph "Doc" Stacher from their gang told almost the same:
While we tried to figure out what was the best decision, Bugsy was shooting. When it came to fighting, he was the coolest guy. I have never met anyone as decisive as he used to be.
Once there was an attempt to assassinate Meyer and Bugsy. The killer threw a grenade into the window of the room where the friends were. Without hesitation, Siegel picked it up and threw it back. He suffered a little from the blast wave and spent some time in the hospital.
In the early thirties, friends began to have common business affairs with the future legends of the Italian mafia Charlie "Lucky" Luciano and Frank Costello. This strengthened his ties with the most respectful families and made his career flourish.
Californian Period
In 1937, the bosses sent Siegel to California. He moved there with his wife and two daughters. According to the official version, he had to be engaged in legal gambling. In fact, he was instructed to collaborate with the local boss Jack Dragna and to organize an underground syndicate that could take control over local gambling.
It was an amazing period in the life of Bugsy. He found a luxurious mansion for his relatives, consorted with cinema stars, very closely communicated with famous singers and actresses. Thus, he lived like a dandy.
However numerous mistresses and endless parties did not prevent him from "working." He forced the union of actors to pay him, established several contraband channels, arranged uninterrupted supplies of Mexican heroin to California, and killed several competitors.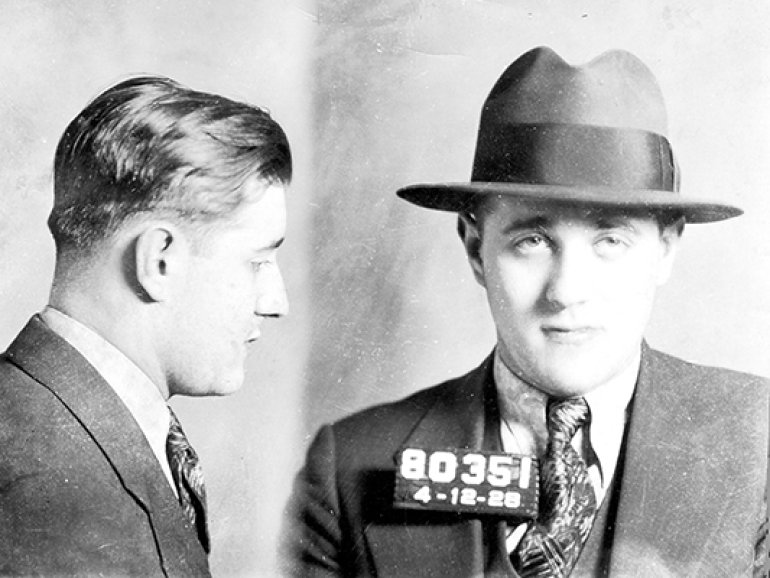 In the autumn of 1939, Bugsy was arrested. He was suspected of killing a colleague from the gang. Behind the bars he felt even more comfortable than at home: he ate delicacies, slept on a soft bed, had relations with women and drank elite alcohol. When the main witnesses died unexpectedly for the police, Siegel was let off.
Bugsy, Flamingo Casino, and Las Vegas
According to the legend, at the beginning of the 1940s, Siegel accidentally found himself in Las Vegas. Casinos were allowed there, but the town remained a poky hole of a place in the desert with several medium-sized gambling facilities. Bugsy decided to make the capital of gambling from it, which should not be inferior to Monte Carlo.
However it is not necessary to exaggerate the role of Siegel in the history of Las Vegas. The casinos had operated there before he appeared in Vegas, and the contribution of many other people to the development of the city was much more significant. The main merit of Bugsy is a new level of service in his gambling venue, forcing other operators to comply with it.
In 1945, Benjamin, along with William Wilkerson, began building a hotel casino called Flamingo. Soon Wilkerson was shoved aside. He was told that it was necessary to give up his share in the future project. Being unable to withstand the pressure, Billy fled to Paris, and Flamingo Casino was transferred to the ownership of the criminal syndicate, which provided money for construction.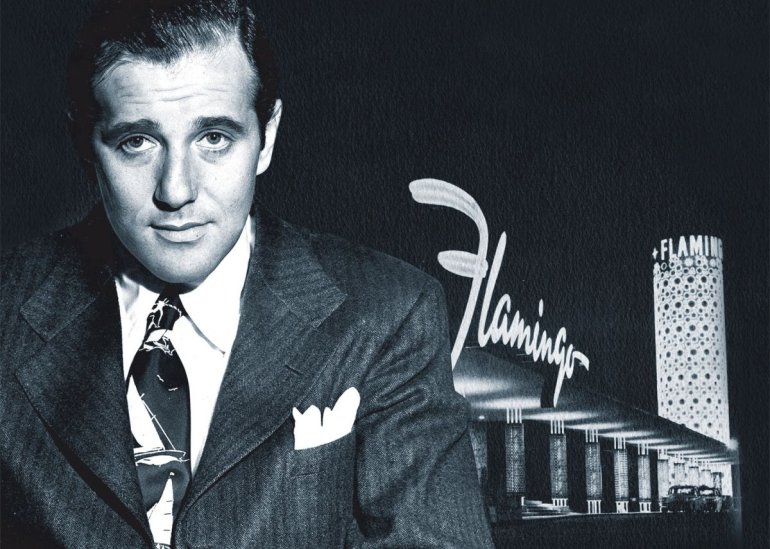 Bugsy hit the ground running with the maximum scope available in the post-war United States. Flamingo Hotel cost the mafia six million dollars, which was a huge amount for that time. The bosses suspected him of fraud and were going to assassinate him even at the construction stage, but Lansky convinced them to give a chance to his old friend.
On December 26, 1946 the complex was officially opened. At that time, it included only a casino, a restaurant, a club, and a theater. Invited guests, including Hollywood stars, could not even stay for the night, because the hotel was not available.
Bugsy also made an exhibition of himself. Many customers were lucky and won huge amounts of money. Siegel began to pick a hole and to insult them. He even kicked some winners away.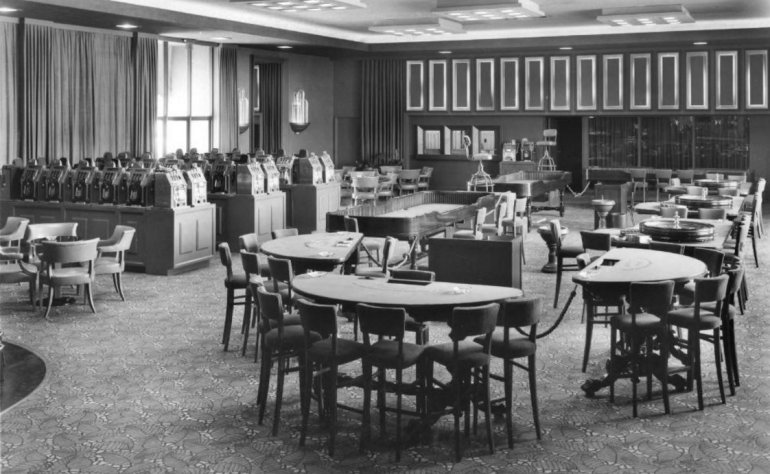 The gambling house tried in vain to attract customers during one month and was in the red, losing almost three hundred thousand. So, the casino was closed before the end of construction. In March 1947, Flamingo Casino started operating at full capacity and began bringing profits.
Realizing that the ruthless sword of criminal justice hanged over him, Benjamin struggled to turn Flamingo into the most profitable complex, but his efforts were useless. The bosses neither forgot about doubtful expenses nor trusted Bugsy anymore.
The End
Late in the evening on June 20, 1947, the killer fired at Bugsy with a carbine in Beverly Hills. He fired several times and two bullets hit Bugsy in the head. Death was instantaneous.
The murder of Siegel remained unsolved. Neither the police nor the journalistic investigations were successful. There is not even a single opinion on the motives of the crime. According to the most widespread version, he was killed by his own bosses who did not forgive him the huge expenses for the construction of Flamingo Casino. According to another version, his competitors wanted to get rid of him. The opinion about the love triangle of Bugsy, another mobster and his girlfriend was also quite popular. Most likely, we'll never know the truth.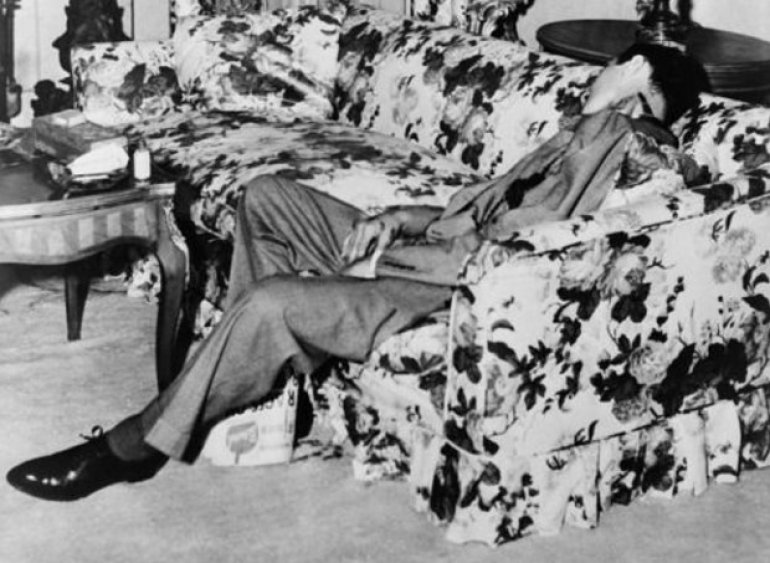 Only several relatives gathered to bid final farewell. None of the partners attended the funeral. However the mass media throughout the country widely discussed this murder. The newspapers even published photos of Bugsy, took at the crime scene and in the mortuary.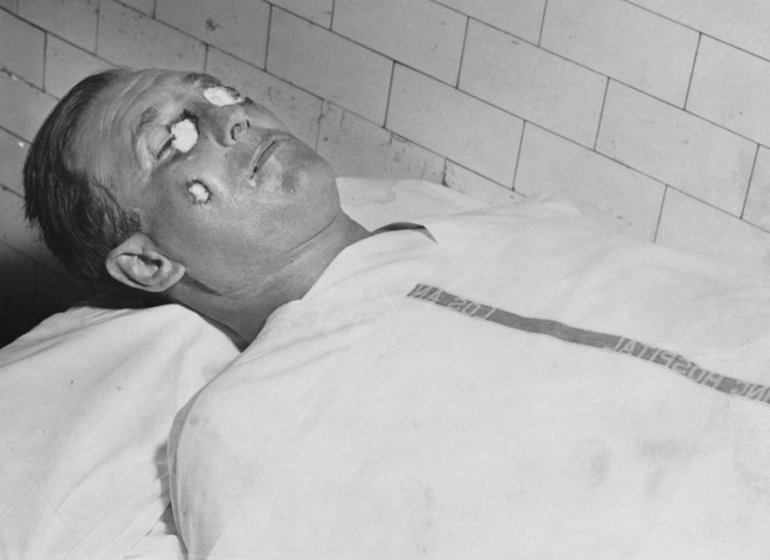 The day after Siegel's death, Moe Sedway and Gus Greenbaum came to the Flamingo Casino and were introduced as new managers. At the moment, the reconstructed hotel belongs to Caesars Entertainment.
Facts about Bugsy Siegel
To sum up, we want to tell you some little-known facts about Bugsy Siegel:
The nickname Bugsy emerged from the expression "crazy as a bedbug", since Benjamin had an explosive character. He hated his nickname and once said: Strangers call me Mr. Siegel, and those guys whom I do not like call me Bugsy, but only behind the back. In 1938, Siegel with a group of Hollywood celebrities went on a sea voyage in search of treasures in Costa Rica. Adventurers digged for several days and exploded rocks on the islands, but returned home empty-handed. The story was published in the newspapers and overgrew with incredible rumors. Bugsy was never found guilty of a serious crime, although he was arrested several times for possession of drugs and weapons, murders, rapes, robberies, thefts, etc. Only twice the court made findings of guilt: in 1930 for participation in gambling and vagrancy and in 1944 for illegal betting. In both cases, he was fined. In 1939, Siegel was going to sell explosives to the fascist government of Benito Mussolini. The deal was not concluded, since the results of testing a substance known as atomite did not impress the representatives of the Italian dictator. In Rome, Bugsy met Hermann Goering. Later, he expressed regret that at the meeting he did not kill a high-ranking Nazi who brought so much grief to Jews.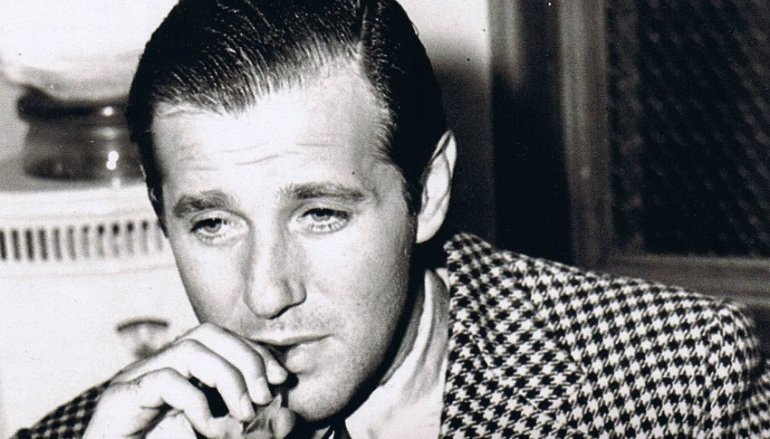 Conclusions
Of course, Benjamin Siegelbaum was not a key figure in the history of the development of gambling business in Las Vegas. He was a lucky mobster involved in gambling, but he failed to create a commercially successful casino.
Bugsy laughed dozens of times in the face of death and cleverly avoided police traps, but he died as soon as he moved away from criminal affairs and decided to start a legal business. Apparently, he should not have changed his business.