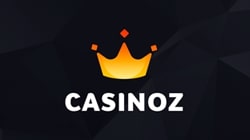 Roulette 3D Roulette 3D Review
3D technologies are getting more and more common thing for the modern online casinos. Many software producers release magnificent 3D free online slot machines regularly, while some of them offer such games of other genres to the customers. In the following review prepared by the team of Casinoz we would like to tell you about «Roulette 3D» game. This wonderful roulette was developed by Sheriff Gaming company.
Rating
Excellent
8.89 /10
How to Play Roulette 3D
«Roulette 3D» is s
classic European online roulette
with track for call bets.
Come On Casino offers three tables for «Roulette 3D» which differ by betting range. Medium mode allows to stake from one to one thousand euro per spin, while it is possible to stake up to one hundred euro per one position (independently of its type). If you prefer playing by micro-limits, you can choose «Roulette 3D Low» where the minimal bet is just ten cents. Meanwhile, the high rollers can be recommended to play «Roulette 3D High» where the maximal betting limit is two hundred fifty euro per position and five thousands per spin.
We won't discuss details of the rules of roulette. You can read about it in the special ariel published at Casinoz. We would only stop on features of «Roulette 3D» model.
All traditional types of inside (per single, double, three, four or six numbers) and outside (columns, dozens, red/black, odd/even, big/small) bets are available here.
So called call bets are also accepted in «Roulette 3D» which are placed by the special track. Here you can stake on neighbors (five numbers next to each other at the roulette wheel) and 0-Jeux, Serie 0/2/3, Orpelins and Serie 5/8 sectors (you can read about it in the special article at Casinoz as well).
The producer of «Roulette 3D» has announced that the theoretical payback of this game is 97,3% that is common for the European roulette.
Roulette 3D Interface
Meanwhile, the interface of «Roulette 3D» is worth detailed description, because it is one of the main advantages of this game.
3D roulette wheel is situated in the center of the screen of «Roulette 3D». You can see a casino hall behind it. The fields for the standard and call bets are situated above the wheel. You can see the control panel with the following elements below:
New Bet – place new bets.
Spin – launch the ball.
Rebet – repeat bets of the previous round.
Profit – an amount of the win.
Bet – an amount of the bet.
Balance – a state of the player's account.
The control panel also contains chips of different values which help of which bets are placed at the field and a horizontal table with previous winning numbers.
There is a micro panel with four buttons above the table. The first buttons switches off the sound, the second launches audio guide by the rules of the game, the third opens a window with rules, while the fourth plays video of the previous round.
Playing roulette is possible without downloading and installation of any special software, right in a browser. The interface of «Roulette 3D» is available only in English.
Conclusion
«Roulette 3D» is the high quality traditional European roulette with track for call bets. It has many advantages against simpler models released by other producers and the main of them is the excellent interface with the very convenient control panel and cool graphics.
Play Roulette 3D in NZ Casino for Real Money
This model is available in different online casinos powered by Sheriff Gaming software. You can play «Roulette 3D» free as well as by real money in Come On Casino (we have already discussed the betting range above). Please be aware that it is possible to test roulette and other gambling games even without registration in a training mode here. Actually, it is possible to launch «Roulette 3D» right at Casinoz in a fun mode.