European Blackjack European Blackjack Review
The range of any respectable online casino has to include several variants of blackjack. The most common is a European blackjack. Several decks are used in it. The cards are dealt from a shoe and the croupier first deals one card to himself. We offer you to get acquainted with European Blackjack released by SkillOnNet, in which the classic rules of European blackjack are applied.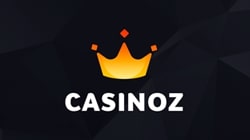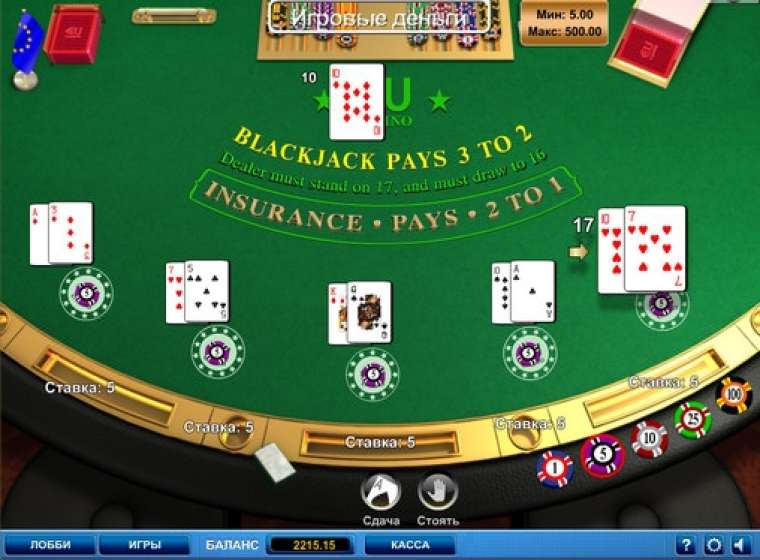 Play Free Demo European Blackjack without registration
You can find European Blackjack at EU Casino and other online casinos running on software developed by SkillOnNet. Readers of Casinoz may test this blackjack without registration.
How to Play European Blackjack
European Blackjack is an
online blackjack
, in which the croupier initially deals one card face up to himself. The remainder he draws as soon as the player has made decisions concerning all his hands. The game is played using several standard decks that are shuffled before each deal.
The range of bets in European Blackjack is regulated by the administration of a casino. At EU Casino it is possible to choose one of three available tables: Standard (1-300 euros), High roller (5-500 euros) and VIP (10-1,500 euros).
Let's discuss the basic rules for European Blackjack developed by SkillOnNet.
The dealer hits on a 16 and stands on a17 (including a soft 17).
It is allowed to split cards of the same value (not necessarily the same rank). It is possible to make that three times till the formation of four hands.
You can split aces only once and only one card is dealt on split hands.
Blackjack can not be formed on hands after a split of aces. An ace and a ten are referred to be a 21.
It is allowed to double only on a 9, 10 and 11 (excluding soft hands).
If the dealer has an ace, insurance against blackjack is offered.
There is no surrender.
Payouts in European Blackjack are standard:
Basic hand - 1:1
Blackjack - 3:2
Insurance - 2:1
If a hand has 21 points, you can not draw a card.
European Blackjack Interface
You may
download
European Blackjack with interfaces in different languages allowing you to master the game easier if English is not your native language (despite some mistakes). However we recommend that you should learn the rules using our review. We have checked them in practice and on the sites of casinos they are presented with inaccuracies and obvious mistakes (for example, in the section about a double).
The game interface is not very user-friendly. This can be clearly seen while making a split, when the split boxes are hidden under each other, and in other situations.
Should You Play European Blackjack for Real Money in New Zealand?
European Blackjack from SkillOnNet has not the most beneficial rules for players. There is no surrender. The opportunities to make a double are limited. These disadvantages are not compensated. However many users are reluctant to refuse playing for half the bet and don't double, so that they may like this blackjack.