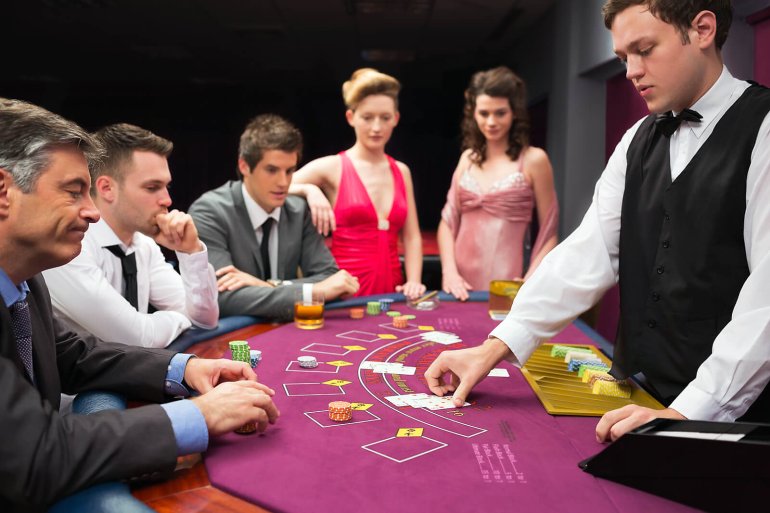 Blackjack is one of the most profitable games for casino customers. It depends on the decisions made by the user, enabling real challenge luck. Blackjack tournaments are held regularly with amazing large payouts. And finally, it's just a cool game and mastering blackjack always enjoyed a special honor.
In short, there are many blackjack advantages over other gambling casinos, but the most popular are the video slots. Do you think it strange? Why are people who, in fact, good at blackjack, prefer slot machines?
Asking this question to different users, we came to the conclusion that many are simply afraid of blackjack. They dread the thought of need to learn to play correctly. They are afraid of possible errors. They think that blackjack is something very difficult and it requires a long training. They do not understand how to choose the type of game, how to choose a strategy and so on.
In this article we will try to prove that everyone can learn to play blackjack and it is not too difficult.
we will analyze the main aspects of the game step by step, without going into them in detail, but only explaining the main things a beginner needs to know.
The goal in blackjack
Many believe that the goal of the game is to get a hand of blackjack or amount of points close to twenty-one, but no more.
This is not entirely true. Your goal is to beat the dealer. You need to score more points than he, or contribute to sorting his cards.
There are also many types of blackjack, where you can receive payments in other ways. Accordingly, the winning hand is not uncommon.
The main varieties of blackjack
There are many types of blackjack, but you should not be afraid of their diversity. In fact, they all have similar basic rules. Read our help articles on Casinoz.
If you learn the basic concepts of blackjack (it will take half an hour), you can easily sort out it's types, playing a dozen other distributions in the training mode.
Then, you will learn how to choose the most efficient types of blackjack. For this, you should understand the rules features beneficial to the client and those - for a casino. A section on our website is dedicated to various articles.
But we recommend that you study the classic varieties of blackjack.
Game etiquette in blackjack
Brick and mortar casino visitors sometimes do not want to learn to play blackjack as they are afraid to look silly at the table. They are confused by the fact that they can slow down the process or make unacceptable decisions. However, these fears were groundless.
First of all, nobody knows exactly how you play. Any claim that you are interrupting the game is nonsense of silly or superstitious people. Secondly, the rules of etiquette in blackjack are not too much. You'll see them all, if a couple of minutes watch others play.
In a pinch, you can always find an empty table and play one on one with the dealer.
Basic strategy of the game
You've probably already heard that you should play blackjack at the optimal strategy. This means that you do not have to count anything. As they say, everything is counted for you.
Specialized websites dedicated to blackjack have tables with such strategies for all versions of the game. They clearly show what to do in each possible game situation. You will only need to print it, choose blackjack in online casino and follow all recommendations of it's strategy.
If you are going to play in the offline casino, but you had no time to study the overall strategy, you can use it simplified version, consisting of a few basic recommendations. They are universal for all classical varieties of blackjack.
So here they are:
Always stay at seventeen.
At ten or eleven points, do double if your cards add up to more than the dealer's upper card.
If you have eleven or less, always take a card (except when you have to make a double).
Always stay longer on "soft" eighteen.
Between twelve - sixteen, take another card if the dealer has seven or higher. Otherwise stay.
Always split aces and eights.
Never be afraid of blackjack.
Remember that this is a basic blackjack strategy. If you want to increase your chances, read the full version, specifically for the type of blackjack you are going to play.
Conclusion:
In fact, blackjack seems very complicated game only to those who have not yet started to study it yet. Once you play it, you realize that it is not too difficult. And when you see the practical results, you will understand that you didn't waste your time.
We are also interested in what you think of blackjack. Share your thoughts with us!