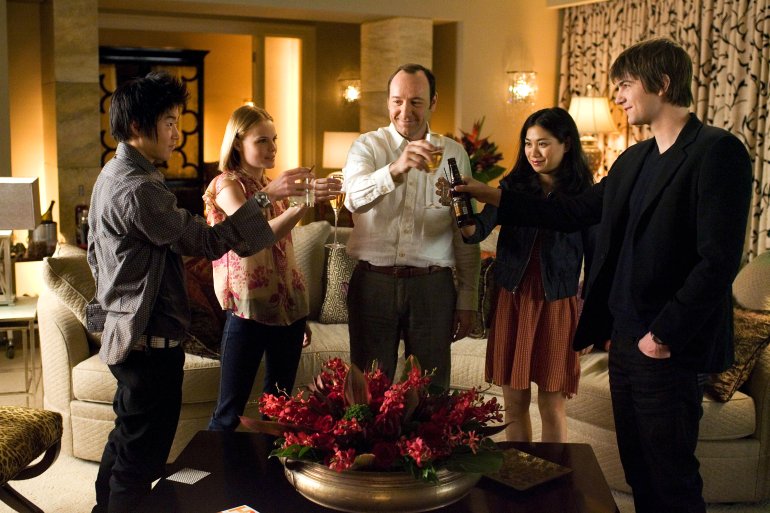 The movie by Robert Luketic, "Twenty-one", came out in 2008. It was about six MIT students who, by combining their efforts, decided to conquer Las Vegas, playing blackjack.
This story is based on real events that took place in the early '90s of the previous century. As usual, the movie idealized and embellished some facts, so we'll tell you how things were in reality.
Talented Students
The name of this team is nothing but the abbreviation of the college where those guys studies. An average math club turned into an underground group of MIT students.
Using math skills, they made a real attack on various casinos using their vulnerabilities.
No card cheating in history has gained such a bad name and wasn't as elaborate as MIT fraud.
They won millions of dollars in Las Vegas casinos due to a daring and smart game. Using a self-developed card counting system, these professional blackjack players won almost every time they visited a casino.
In the '90s, the gambling business suffered a serious blow to the ego when this young and energetic team set to work. Formed in lecture halls, classrooms, and underground clubs of the MIT, this team was a flawless in all respects group made up of the best minds in science. They worked closely together to win at the casinos using their knowledge by playing one single game – blackjack at high stakes.
How did the MIT team work?
They took card counting as a business, which was based on an unconventional system created with the help of statistics and mathematical theory. They developed a special computer program that allowed them to debug their strategy more accurately, and the MIT team opened cards counting the way to the age of technology.
They also were the first who started using casino simulators to train their skills, concentration during the game and hard working out their techniques.
Traveling under false names and taking money from investors with the promise to return them with interest over the weekend, the MIT team won millions in casinos. On one legendary weekend, they earned 400000 dollars.
From students of one of the US best universities, these guys turned into rich people staying in the best hotels, visiting the most expensive musicals and sporting events, and enjoying everything that Sin City could offer. This all due to blackjack.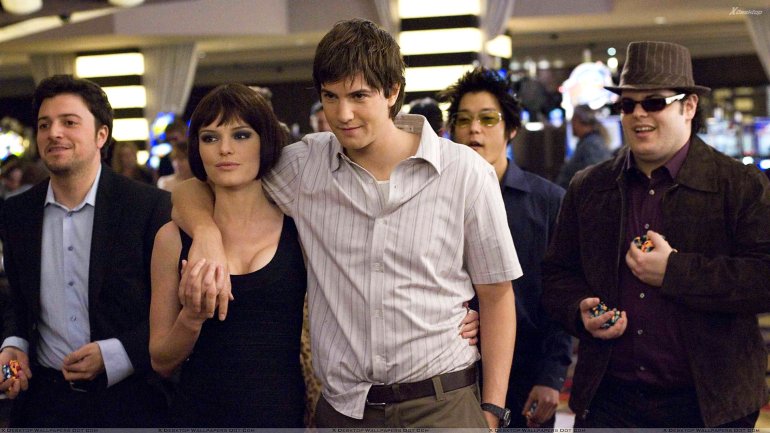 But their blackjack strategy and execution still had some flaws. Insignificant, at first sight, human weaknesses, such as twinning, negligence, and excessive self-confidence led to decreasing the income.
Moreover, casino security didn't sleep. All this has significantly undermined the team's work in a few years. Card counting was not new to Las Vegas casino even before the MIT came. Ironically, the reason for the collapse of the team was the same technology that was used to guarantee them big wins as soon as casinos took better efforts in tracking the card counters.
End of MIT team's story
Typically, when the casino administration detected a card counter, they made playing at the table so uncomfortable that it was absolutely impossible to win. However, in the MIT case, card counting led to so many losses for the casino that once their members were detected, they were immediately banned without a right to come back.
Their faces were known in Las Vegas. They were in all databases of the agencies that ensured the safety of gambling.
Later they were identified by their home addresses in Boston, and later, this was confirmed by comparing the security videos and group school photos. MIT cheating came to an end.
What ruined the MIT team?
This team made great efforts to study
card counting
and learn how to win at blackjack, but negligence and a complete failure to learn the inner operation of a
casino
led to their collapse. Focusing on the technical aspects and strategies enabled them to win using card counting, they achieved great success.
Winning was easy at first, but they could not regroup and organize work according to the changed circumstances over time.