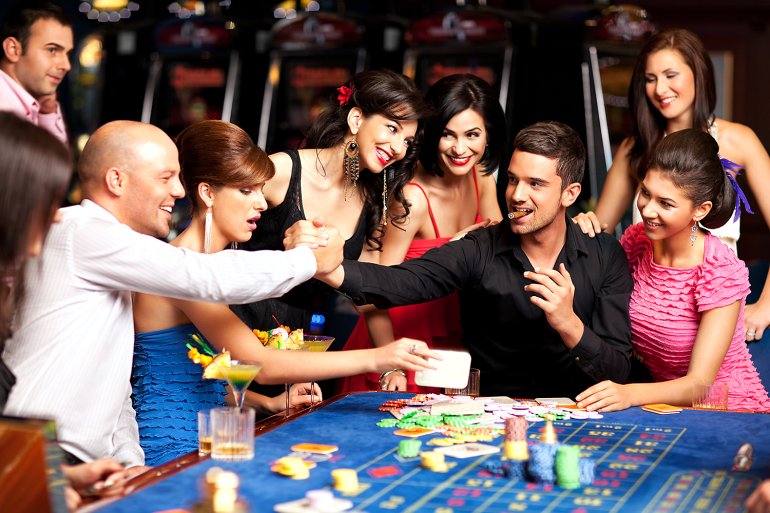 Craps is one of the most exciting casino games. Historically, it is not particularly popular among the Russian-speaking clients, but this does not detract from its undoubted merits. Probably no other game gives visitors so wide range of vivid emotions as craps .
One of its main features is the team spirit that prevails at the table. "Right" players (if you do not know who we are , read our article on the "right" and "wrong" players in craps) sincerely cheer up the shooter , because whether they can beat the casino depends on his success .
No wonder that there many popular stories of legendary plaeyrs, who were able to control the shot, got incredibly long winning series, large successful bets and other amazing events during the game.
We will tell the readers of Casinoz about the most interesting of them.
Craps Monster Rolls
Informally, craps monster rolls are players with particularly long winning series. If you do not fully understand what we mean, read the rules of the game on this page.
It is difficult to say which of these series was the longest and most devastating for the casino, because official statistics are not displayed, and retelling stories inevitably distorts reliable data.
So in 2005, the legend of craps , the player with nickname Captain, made 147 shots in a row before seven dropped in a casino. This series lasted for two hours and eighteen minutes. Many believe that this is an absolute record. Also no secret that the Captain rolled the dice more than a hundred times in a row about a year before.
The famous Hawaiian player Fudzhitake Stanley, called The Golden Arm, casted 118 numbers in one of the casinos in Las Vegas. His series lasted over three hours.
There is also a story of Patricia Demauro, who played in the casino Borgata, in Atlantic City. Not all believe in it, although the casino confirms that it happened. Demauro's winning series lasted from eight o'clock until half past midnight . She managed to roll the dice 154 times!
If this is true, then it is a new record. The casino is silent about how Patricia won. Demauro claims that she was at the craps table for the second time in her life.
The authenticity of these stories can hardly be questioned , because many people tell them , including eyewitnesses and direct participants. We heard about more striking cases, however it's hard to confirm them . It is possible that this is just another legend of Las Vegas , Monte Carlo , Atlantic City and other gambling centers.
Big wins
Big wins are often in craps, because some bets have high ratios (although they all have a very high house edge ). Famous player Fast Eddie won one hundred dollars, after successful shots on the table, "rose" up to two hundred and fifty thousands
But this is nothing compared to the hype that has emerged around the "man with a suitcase", who came to Binion's Horseshoe Casino in the early eighties. His name was Lee Bergstrom, and he was a native of Austin, Texas.
This wealthy and reckless man had heard that Benny Binion took bets of any size. He decided to check whether the rumors are true. In the suitcase he had brought there were $777,000 .
He was allowed to make a bet of this size. Lee chose Don't Pass. Shooter set Point, which became six, and two shots made seven. Bergstrom took the win and left the casino.
Naturally, such a risky person could not leave it at that. He returned to make a bid of $590,000 and won again . Later he came again and won at the bet of $190,000 . Some time later he reappeared at the casino, and his only winning bid was $90,000. On his last visit he parlayed a $1 million - and lost! Nevertheless, he went home in black.
Of course, these stories inspire and attract new customers to the casino. That's why they like to tell about them. However portal Casinoz recommends never lose your head and play smart.