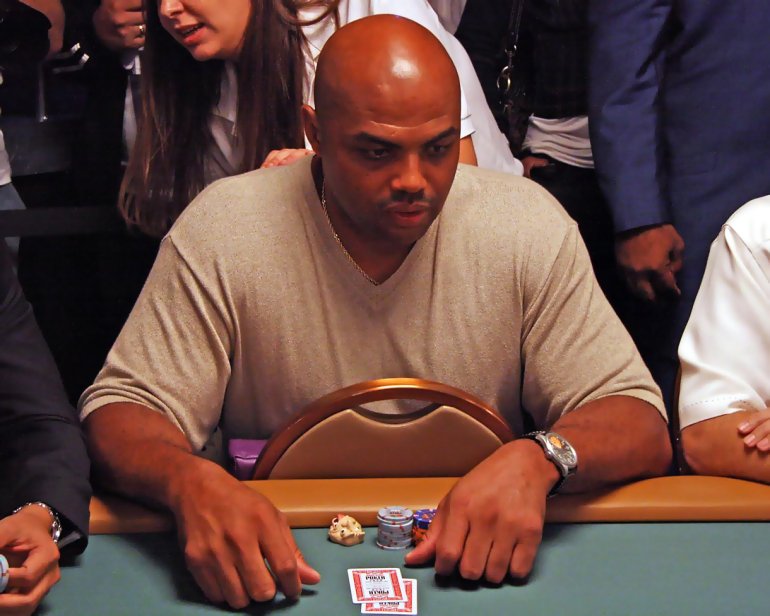 The famous basketball player Charles Barkley was without a doubt one of the brightest stars not only in NBA, but also the entire sports world. He is a two-time Olympic champion and has many other titles, awards and achievements. His name is inscribed in the Basketball Hall of Fame and ratings fifty best players in the history of the NBA.
Barkley and Gambling
Everyone even slightly interested in basketball knows that he is a great athlete. Several years ago the public became aware of Charles's passion for games of some other plan. More specifically, it became clear that Mr. Barkley regularly visits casinos making very high bets.
In his interview Charles admitted that his passion for gambling had cost him no less than ten million dollars. He also talked about the most unsuccessful gaming session during which he left about two and a half million dollars at the blackjack table in six hours.
However he also had big wins. For example he won seven thousand dollars in blackjack. Next time, Charles won about the same amount to one of the teams of American football.
Problems with the Wynn Las Vegas Casino
In October 2007 Barkley "finished badly" at Wynn Las Vegas as he owed four hundred thousand dollars to the casino. He was in no hurry to pay the debt so the casino administration sued him in court. Of course it was nothing for the former basketball star so Charles quickly returned the money and apologized. This was followed by numerous interviews where Barkley explained what happened, who is to blame and that he was going to do about it.
Barkley's opinion on gambling
Some would regret this incident but Barkley has no regrets and does not intend to give up playing in the casino. Within his interview to Ernie Johnson on TNT channel he said:
"This is not a problem. If you're a drug addict or an alcoholic - it is the problem. I play on too large amounts. As long as I keep doing it, I do not think that is a problem. Do I think it's a bad habit? Yes, I think it's a bad habit. Am I going to continue? Yes, I will continue to do it".
S, the owners of US casinos the legend of the National Basketball Association likes to stay can be calm. They are will unlikely lose such a valuable customer in the nearest future. While Charles Barkley has money he's not going to give up his hobby.
We want to wish you never allow such situations. Do not let your passion turn into obsession that can not be controlled. And portal Casinoz will help you to avoid mistakes.