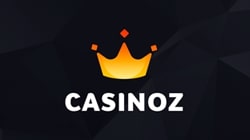 Foamy Fortunes

How to Play Foamy Fortunes
«Foamy Fortunes» is the
free entertaining game
, which was developed and released by the famous Microgaming company.
Its rules are extremely plain. Foam bubbles are flying in the bath full of water and foam. You would have to catch them to find out the payoff indexes they are hiding inside. They can vary from x1 to x10000 in this game.
If you manage to find three similar indexes, you get a payoff. Its amount is calculated by multiplying the index by your bet.
For example, in Crazy Vegas Casino it is possible to play «Foamy Fortunes» by the bet from fifty cents to ten dollars. This way, the maximal payout can reach one hundred thousand dollars here.
Bubbles of «Foamy Fortunes» can be bursted until you see three toy ducks at the screen. Here the round is over.
You can click at the bubbles with help of the mouse or use the special button at the control panel to clear them all in one click.
Foamy Fortunes Interface
The main part of the screen of «Foamy Fortunes» model is taken by an images of the bath full of foam. The control panel is situated in the bottom part of the screen. There you can see the following elements:
Stake (-/+) – set up an amount of the bet (get down / rise up).
New Card/Reveal All – start a new round / open all.
Win – an amount of the payoff.
There is the informational line with tips and two windows at the top. From one to three stars which mean number of picked indexes appear in the left one. The right window displays from one to three ducks, which finish the round.
Conclusion
As you can see, «Foamy Fortunes» entertaining game is extremely plain. We could even say it makes a small difference to the common scratch cards. However the unusual design which bring you back to the childhood make this model very attractive. We have no doubts that many gamblers are gonna like «Foamy Fortunes». We highly recommend you to test it personally.
Play Foamy Fortunes in NZ Casino for Real Money
«Foamy Fortunes» game can be found in many online casinos powered by the software developed by Microgaming. One of such gambling houses is Crazy Vegas Casino, where you can play «Foamy Fortunes» by real money, as well as by the virtual bets. If you want to play without registration in a training mode, you can launch «Foamy Fortunes» right at Casinoz.