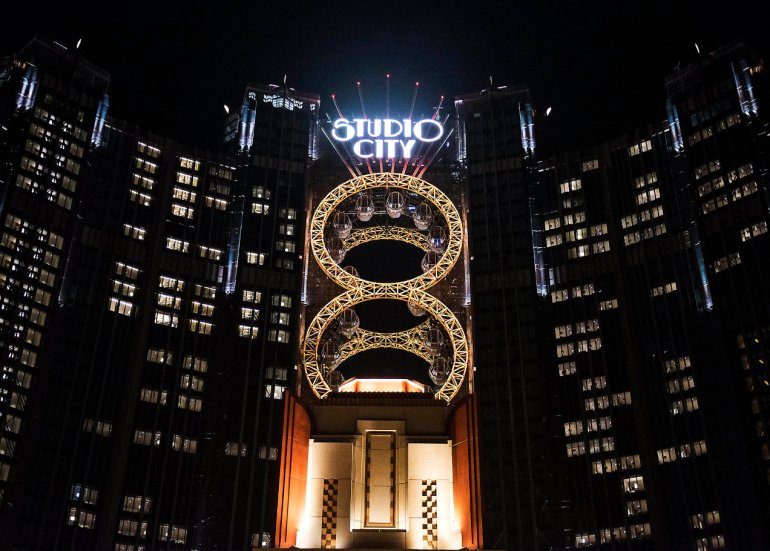 The new integrated entertainment complex Studio City is designed in the Hollywood-style and dedicated to movies. It is located in the heart of Cotai in Macau. The casino offers a wide range of gambling entertainment with an unprecedented number of non-gambling related opportunities, including famous restaurants, boutiques of world-renowned brands, and various exciting amusement rides.
The resort complex Studio City was recognized as the best casino of the previous year according to the International Gaming Awards. It became a next generation casino, which, in addition to gambling-related entertainment, was willing to offer new exciting and unforgettable emotions to customers.
Description
Owners of Studio City had an intention to bring some Hollywood stardust into Cotai by balancing successfully gambling-related offers and amazing shows. Excellent and slightly provoking Las Vegas casinos inspired the architects of Studio City in Macau to create an extravagantly designed casino.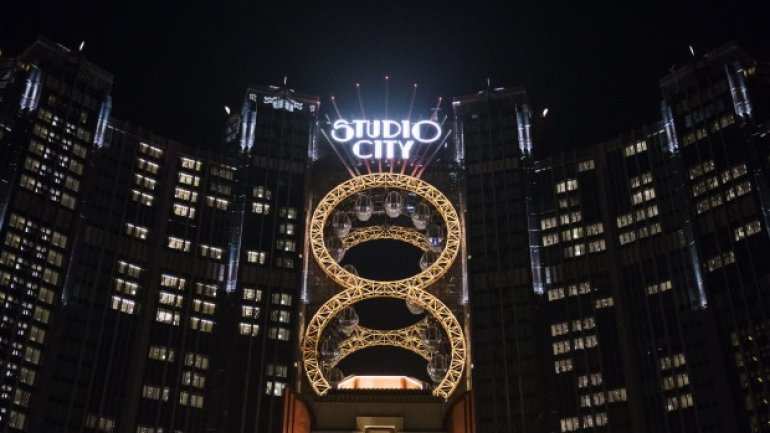 And if visitors are not impressed by the glittering glass facade of the building, the figure-eight Ferris wheel suspended between two towers on the 23rd floor will not leave you untouched.
History
The official Studio City opening ceremony took part in October of the previous year. Before the project was launched, the casino had faced a lot of troubles, starting from a long-term crisis on the Macau's gambling market and ending with an unexpectedly small number of tables allowed to be installed in the casino by the local authorities. The concept of development for Studio City was changed at the supreme moment, moving the focus from the VIP segment to the family entertainment.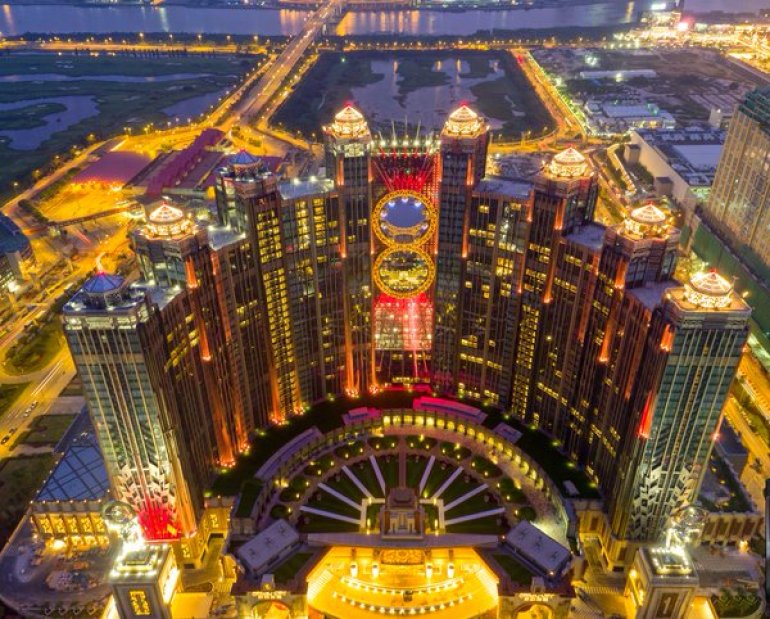 Nevertheless, Studio City was recognized as the best integrated resort with a casino complex at the 9th International Gaming Awards.
Casino
Studio City Casino occupies over 500 thousand square feet.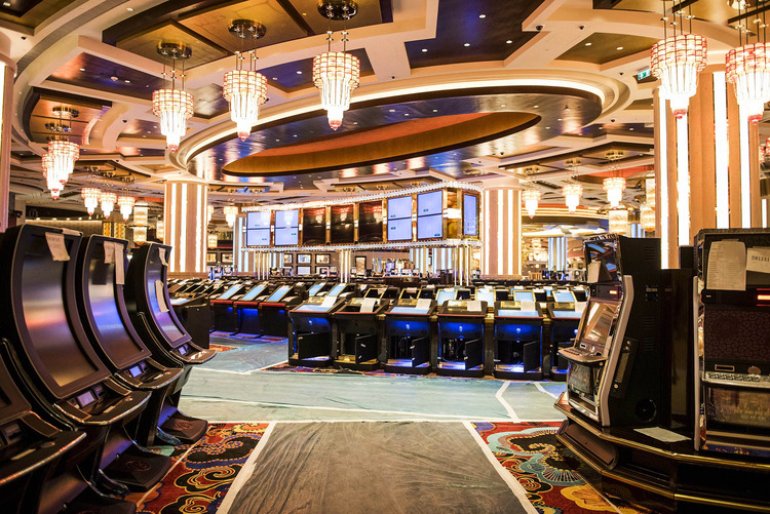 Customers are provided with various popular table games such as baccarat, blackjack, Caribbean Stud Poker, roulette, sic bo, three card poker, and different kinds of video slots with incredible jackpots.
Entertainment
The hotel of the resort complex Studio City provides over 1,600 rooms, including en-suite rooms of the famous towers Celebrity and Star Tower. Guests of the hotel can enjoy a winding pool with waterfalls and an artificial beach RiverScape Spa, as well as a children's pool Aqua Play.
As mentioned above, one of the unforgettable attractions in the entertainment complex is the tallest Ferris wheel in the world. It is called Golden Reel.
The mega magic show performed by the famous illusionist Franz Harary is held in the House of Magic. Its building has 3 theater scenes, a magic 150-seat theater, and a 300-seat main theater.
Fans of Batman will certainly enjoy a Batman Dark Flight 4D simulator ride.
The largest nightclub Pacha Macau with an outdoor terrace and private rooms, as well as Event Center, can be found in the casino. Live performances and sporting events constantly take place on the stage whose area reaches 40,375 square feet. The Queen of Pop Music Madonna has recently performed there.
Studio City provides a playground for children called Warner Bros. Fun Zone is designed in the style of the famous film studio.
A huge megamall called Boulevard, where boutiques of the leading brands can be found, is available for fans of shopping.
Studio City offers a wide range of high-level restaurants, cafes, and a number of comfortable bars. The gambling house has over 30 restaurants and bars with dishes of Japanese, European, Chinese, and Italian cuisine offered by top chefs of the world.
Conclusion
Perhaps Studio City Casino cannot compete with various gambling-related offers of Venetian Macao or City of Dreams. Nevertheless, the luxurious design of its hall, 1,500 video slots, and 500 tables attract a significant number of high rollers. Visitors of this casino have a unique opportunity to combine gambling with unforgettable impressions of various non-gambling related entertainment offers.