Howard Robard Hughes died in the mid-seventies of the last century, but he is still mentioned in the media, on TV and even in the movies. Too unusual way of life of eccentric millionaire don't let people just forget about it.
Unlike most of the rich, money was not in the first place for Hughes. He was keen on aviation, he was the inventor, he filmed a movie, did charity and - as not everyone knows - was directly related to gambling. This area of his interests is covered in this article.
How it began
Howard first came to Las Vegas in the forties. He stopped at the Last Frontier and visited several local casinos. In 1966, he enticed quite favorable terms of taxation and moved to Vegas for permanent residence.
Hughes rented the top two floors of the hotel-casino Desert Inn, owned by the famous mobster Moe Dalitz. Crime boss flattered that such a legendary person decided to stay it in his institution. He could not imagine how many problems would arise because of the rich guest.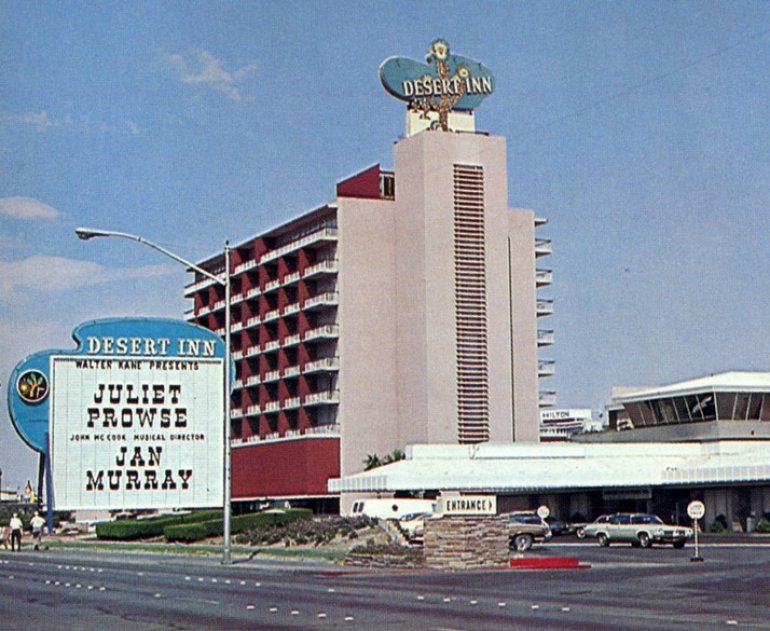 The first Hughes casino
On the New Year's party at the casino, Dalitz asked Hughes to leave the best rooms of the hotel, so that he could settle High Roller there. Howard not only refused, and puzzled Moe, but also offered to buy his Desert Inn.
Mafiosi initially rejected the proposal, but he might have been pressed by the local authorities, who liked the idea of a major magnate ??engaged in gambling entertainment industry. He also had a share in the casino and could take the situation under control. So, he soon made a deal of more than thirteen million dollars.
Hughes increased security in the Desert Inn, but Dalitz continued to participate in the management of the casino, but it didn't bother Howard, or customers. The business flourished, however, not all the revenue went to the new owner.
Later, Hughes bought the Silver Slipper casino, across the street from Desert Inn, then New Frontier, Castaways, The Sands and some others. For several years, his casinos were among the most popular in Las Vegas. Among their visitors there were many millionaires, politicians and movie stars.
Influence of Hughes on gambling in the city was huge. He raised his casinos to a new level, forcing competitors also take steps in this direction, which contributed to the development of the gambling entertainment industry of Las Vegas.
The next big Howard's project was casino Landmark. He bought it unfinished and personally directed its construction. But the problems with physical and mental health almost ruined the whole idea. Nevertheless, the casino was opened and welcomed clients.
However, the heath of Hughes got weaker. He refused to get out of his suite in the Desert Inn, no one could approach him and he suffered from many phobias. He was especially horrified of testing nuclear weapons, the U.S. government produced. In the end, one night he flew from Las Vegas and never returned.