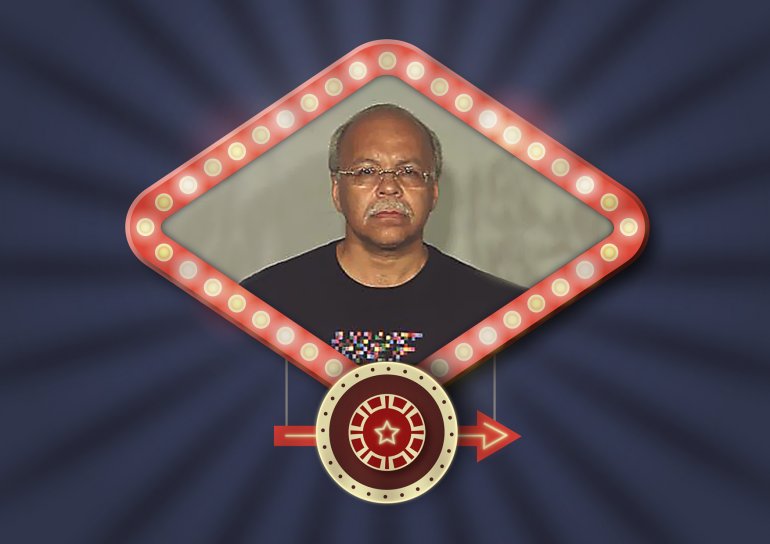 Brent Eli Morris can hardly be considered a lucky sharpie, because he was more than ten times caught literally by the hand and put on trial. On the other hand, he spent twenty years bringing to mind the numerous casino security of the United States. Few cheaters managed to crank out as many successful frauds, as Morris.
Brent was born in September 1956. It's hard to say when he started unscrupulous operations in the casino, but it is known that in the early eighties of the twentieth century he was great in this craft. However, problems with the law started back in the seventies, when he was caught for fight, theft and other offenses.
Morris specialized in increasing and decreasing winning and losing bets in craps. He was not greedy and limited by the fact that added to the chips of the same value, that were already on the field. He used similar equipment, preferring to bet on the Pass Line and Don't Pass Line. It was enough to distract the dealer for a moment, as Brent lightning movement increasing the rate. He could reset chips from a height of several centimeters so that they stay exactly on the stack and do not fall on the carpet.
No less successfully Morris increased and decreased rates at Odds . Although he often put the chips on the fields only to divert attention from larger bets on the Pass Line.
Regular readers of Casinoz, closely following the our publications, know about "wrong" craps players. They are customers who prefer to put on Don't Pass (to lose shooter). It is no secret that such casino visitors are not popular among most game fans who prefer to act along with the shooter.
Morris willingly took the role of an outcast at the table and even took place away from the crowds. It is easy to guess why he put himself in an awkward position. Of course, thus, he attracted attention of other customers, but they were more busy with their own problems and did not interfere with him. But the dealer was forced to often turn away from Brenta to serve players, so he was not able to keep up with his cheating.
Morris also did not steal chip from careless customers, which was not difficult in a lively atmosphere at the table. Sometimes one game round he managed to crank several tricks, so he quickly enriched.
The trouble is that Brent was either very hardworking, whether incredibly greedy. Naturally, if you cheat every day, hundreds of times at night casinos, sooner or later you get caught, no matter how genius you are. Morris was caught more than a dozen times. Since 1994, his name is listed in the "black list" of Nevada Gaming Commission.
At first, he got off with warnings and fines. However, in 2011, when he was again arrested in the casino of Caesars Palace in Las Vegas, when he was less fortunate. The judge took into account his previous offenses, as well as visiting casinos, in which was forbidden for him. Brent Eli Morris got a long-term, he is currently serving in the US prison.