Video slots of Elk Studios have numerous advantages that allow this young developer to offer its games to multi-platform online casinos. All slot machines of this brand are devoted to interesting and original topics. They please customers with the excellent graphics and cool sets of gameplay features.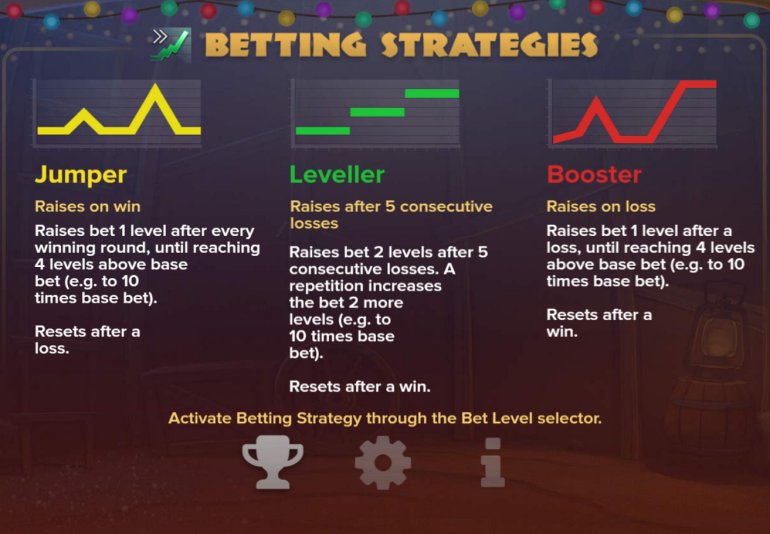 However they also have another unusual feature, which seems to be a truly unique hallmark of Elk Studios. We are talking about the opportunity to gamble and play for free using betting systems, embedded in slot machines of this brand.
Exactly this feature is discussed below in the article from the online casino guide Casinoz.
Embedded Strategies
So, we can use any video slot of this company as an example. In fact, its portfolio has only a few models, as the company has been operating since recently.
In the right or left upper corner there is a button with three horizontal strips. It opens a menu. The menu contains information about multipliers for calculating payouts, description of special symbols and bonus options.
The last page of the section with the rules contains descriptions of embedded automatic systems. They can be activated in the window for selecting the bet size.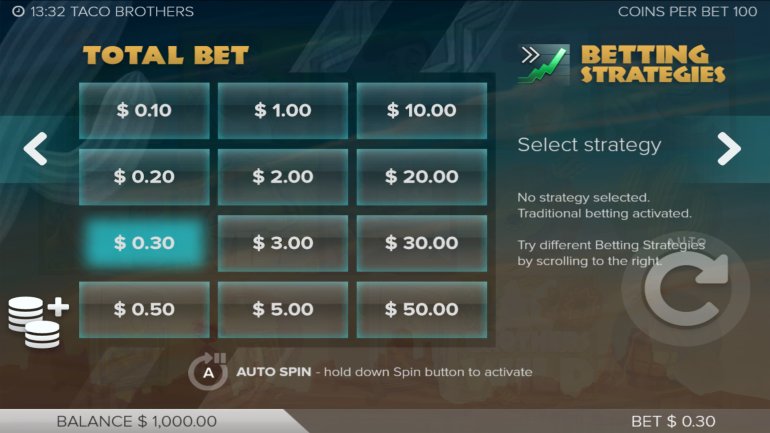 Having established the initial bet and selected one of the available strategies, you may play in automatic mode. The wagered amount will be changed automatically, depending on outcomes of the previous spins and the current situation.
Description of Betting Systems
Three versions of systems are available. Let's briefly discuss them:
Jumper – According to this system, your bet increases by one unit after each successful spin. The upper limit reaches ten initial bets. If you lose, the bets size drops to the initial amount.
Leveller – The basic bet increases by two units after five unsuccessful rounds in a row. The limit reaches ten coins. If you win, the bet size returns to its initial sum.
Booster – Your bet increases by one unit after each loss without exceeding ten coins. As soon as you win, the amount drops to the initial size.
As you can see, the algorithms for the strategies are quite simple. They can be considered to be uncomplicated systems with low betting limits.
Practical Significance
All regular readers of Casinoz know that any strategy based on changes in the bet size in accordance with outcomes of the previous spins does not help to achieve success.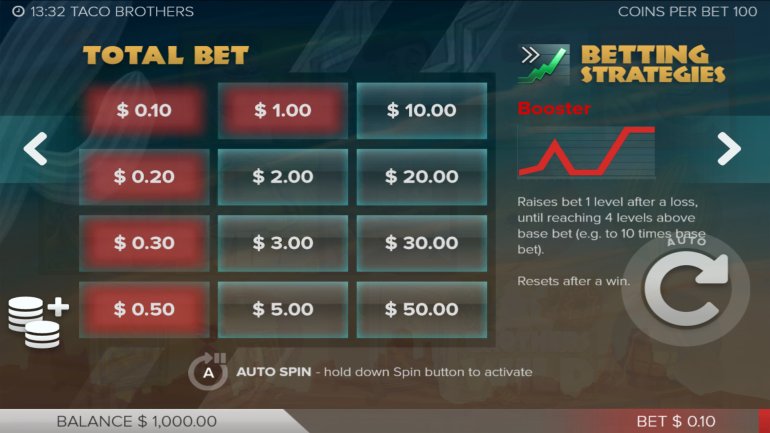 This approach neither reduces the house edge established for all slot machines nor helps to find out the mechanisms of action of random number generators. So, do not expect that the systems in slots released by Elk Studios will help you to win.
However they are not supposed to be completely useless. They allow users to regulate the gameplay, which is important for the proper financial management. They are also able to diversify the gameplay, and this factor is also important to customers who spend much time at casinos.
How to Choose a Game
As mentioned above, Elk integrates these systems into all slots. Fans of Mexican culture will enjoy the Taco Brothers slot. We can recommend that football fans should select Champion's Goal. If you like characters of fairy tales, try to test Electric Sam. Fans of modern music will probably appreciate DJ Wild.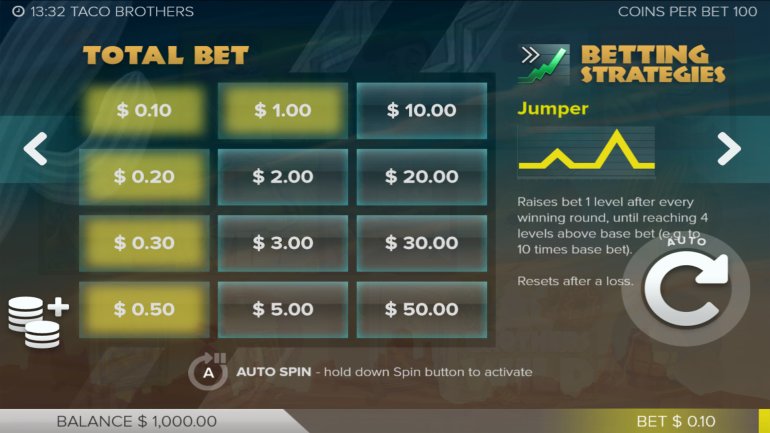 The full list of all the online games of this brand can be found on the page with a review of Elk Studios. We want to add that they are available for free on the website Casinoz right now.
Conclusion
To be sure, this is a very interesting feature of Elk Studios. It is one of the numerous advantages of slots released by this brand. This hallmark explains their popularity among online casino users.
It is up to decide whether you should take advantage of the opportunity to play slots with embedded betting systems or not. However you should be prudent and cool-minded.
Practical advices concerning these slots can be found in special articles published on the website Casinoz. Professional recommendations of our experts will help you to play more successfully and avoid common mistakes.
Share your opinion on this issue and tell us about your personal experience in the comments. We will be grateful for your rating.