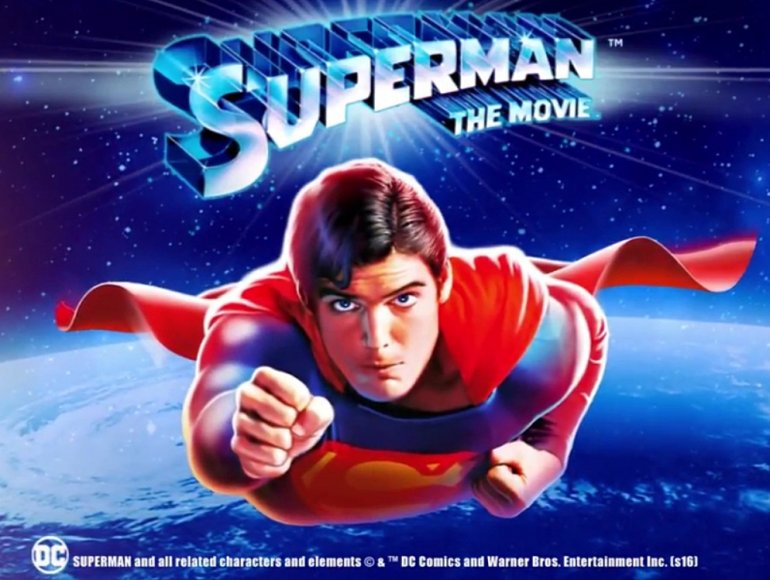 Earlier, we published a review on Casinoz about video slots based on popular graphic novels. We must admit that the article turned out to be not informative enough. It can even be called shallow since it includes a list of once-popular yet now outdated games.
Large studios developing slots for online casinos have recently significantly released many more slots inspired by comics, primarily due to the public's increased interest in the theme. This phenomenon was also supported by Hollywood film companies, which shoot spectacular screen versions of famous comic books.
We have decided not to update our previous article but to write a new one about the most recent and high-quality slot machines dedicated to superheroes.
Where to Play Comic Book-Themed Online Pokies
Before we review slots about comic books, we want to mention several reliable casinos with such games.
So, let's get started.
Pokies by Playtech
Playtech has recently signed an exclusive agreement with Warner Bros. Thanks to this contract, the company may release a series of games inspired by films based on legendary graphic novels and shot by the famous studio.
We tested such slots and described them in reviews. Below is a brief description of the best video slots about heroes of comics.
Green Lantern
Representatives of the Green Lantern Corps have been known to fans of the genre for many years. Warner Bros. dedicated a blockbuster Green Lantern to them, and developers from Playtech created an excellent slot machine with stunning design features and exciting gameplay.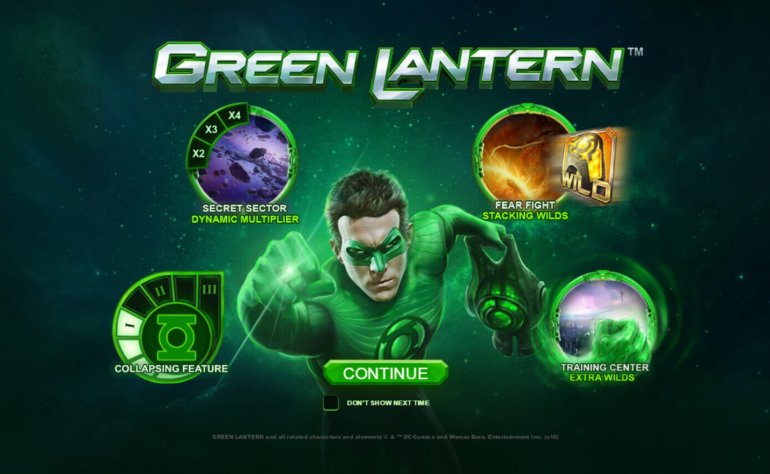 You should test it personally to see how spectacular bonuses, bonus spins, and exploding symbols form winning combinations.
Superman the Movie
The slot's title lets you know who this game is about. Developers from Playtech created it based on the legendary film, so users can expect to meet famous and popular characters.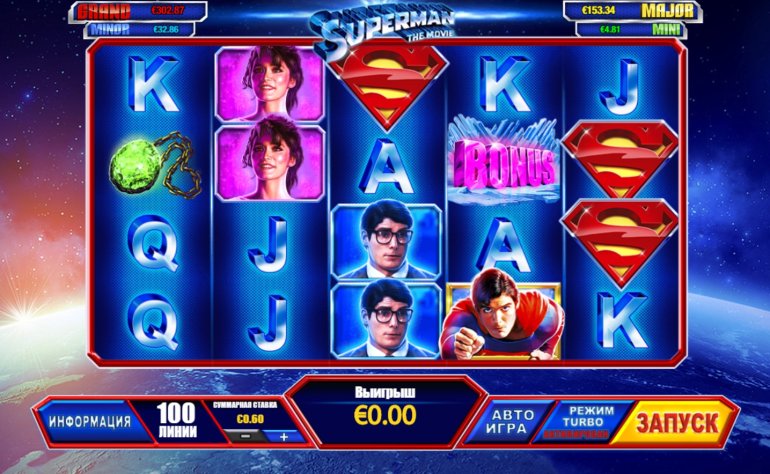 An essential advantage of Superman the Movie is its excellent design, but its gaming features are supposed to be even more impressive:
progressive jackpots,
unique free spins,
fantastic bonus rounds,
and three special symbols.
Simply put, prepare for an adrenaline rush that will inevitably accompany the gameplay.
Superman II
Superman 2 appeared thanks to the 1985 film. The movie's protagonists, who will help you compete for the favor of Lady Luck, also appear in the Superman II slot machine.
The main distinguishing feature of the novelty is its numerous bonus rounds of several kinds.
Superman throws wild symbols on the screen.
Free spins impress with unusual bonuses, including additional multipliers and unexpected rewards.
Special icons contribute to the accrual of payouts for combinations.
Due to the diverse gameplay, you will not get bored playing even in demo mode.
Batman
Several video slots about the adventures of Batman were added to the portfolio of the largest online casinos running on software released by Playtech. The famous superhero fights with his enemy Joker and challenges other villains.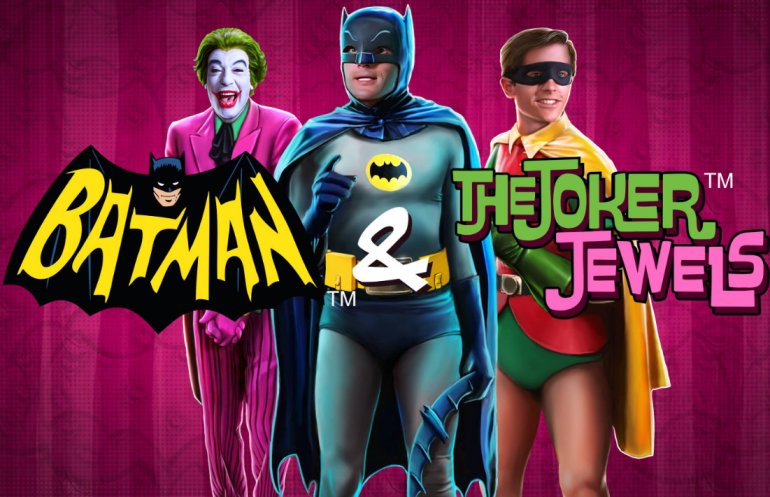 We are not going to enumerate and describe all slots from the series. You can play them at Winner Casino and other websites. All video slots have unique bonuses. They allow competing for progressive jackpots and impress customers with their spectacular design.
Cowboys & Aliens
An original comic book about aliens in the Wild West was not included in the list of the most famous slots of this genre. The situation changed radically when John Favreau directed a fantastic movie, Cowboys & Aliens, starring Harrison Ford and Daniel Craig.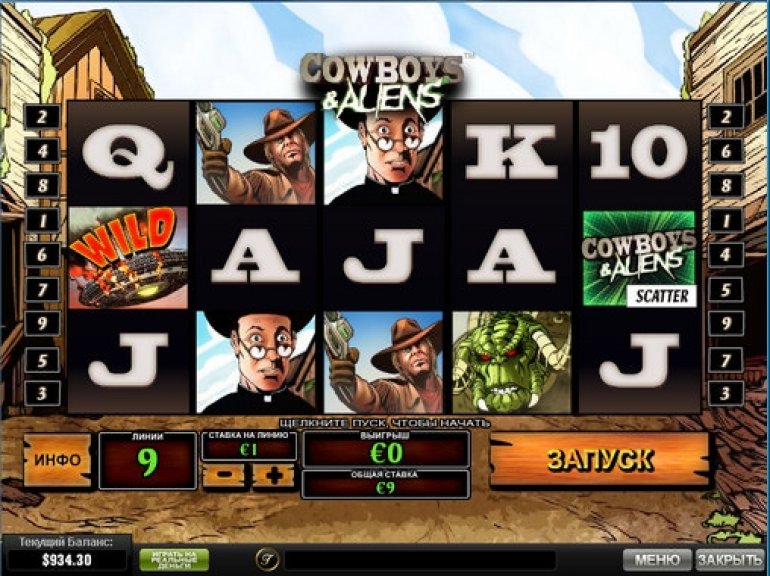 So, Playtech drew attention to the unusual story and released a slot machine inspired by its plot. We hope you will enjoy this game, which has everything to gain popularity among comics fans and those who enjoy playing high-quality games of chance.
Pokies by Microgaming
You should admit that it would have been astonishing if the mega-creative developers from Microgaming had ignored such an abundant theme. Let's recall their main achievements in this field.
The Dark Knight and The Dark Knight Rises
Games about Batman by Microgaming based on the blockbuster films directed by Christopher Nolan are extremely popular. The Dark Knight and The Dark Knight Rises are as successful as the screen versions of popular graphic novels.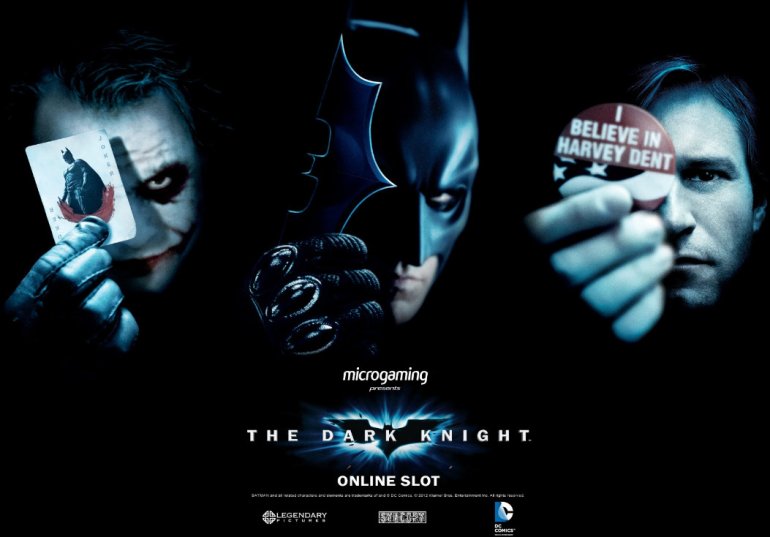 Fans of stories about Batman who like gambling were allowed to meet their favorite hero twice and enjoy excellent bonuses, free spins, and other features offered by the beautiful games.
A detailed description of all gameplay options is available in reviews on Casinoz.
Pokies by NextGen Gaming
NextGen pleases fans of comics with exciting games of chance. Let's recall several models from this brand.
Batman
NextGen also has a video slot about Batman, a remake of the game released by another manufacturer a few years ago. It was created directly based on the graphic novel, so it is not based on the film, as the games mentioned above.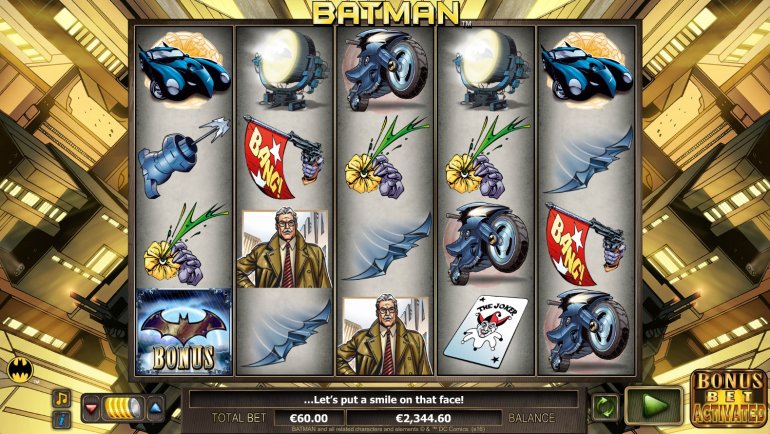 Exciting bonus rounds and free spins with additional features are the undoubted advantages of the video slot. Its stylish design, impressive sound effects, intuitively understandable control system, and flexible options make the slot enjoyable.
Judge Dredd
Judge Dredd is one of the most famous and popular characters in graphic novels. Any fan of comics and many connoisseurs of cinema who met vivid characters thanks to screen versions are well aware of his existence.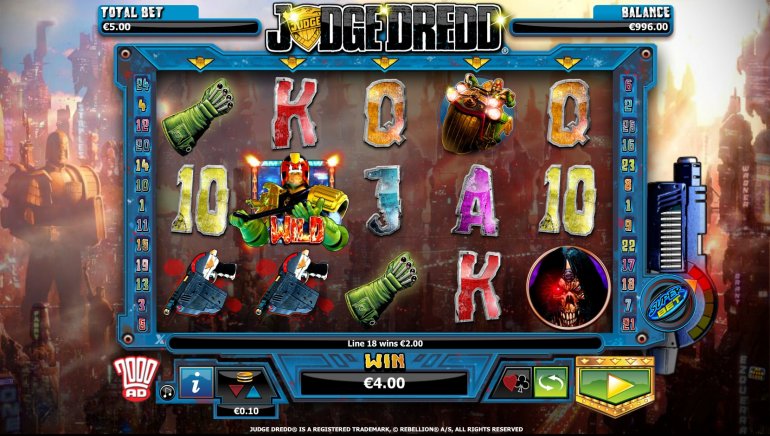 Special symbols with advanced features, numerous combinations, bonus payouts, and other gameplay options that will please all gambling fans are available in the Judge Dredd slot machine. It is worth mentioning that the slot can boast an excellent design whose creators have caught the atmosphere of the comics.
Justice League
Superheroes from Justice League are famous not only among the true fans of the genre of comics. Most people who are more or less familiar with modern culture know Superman, Batman, and other characters of this "organization."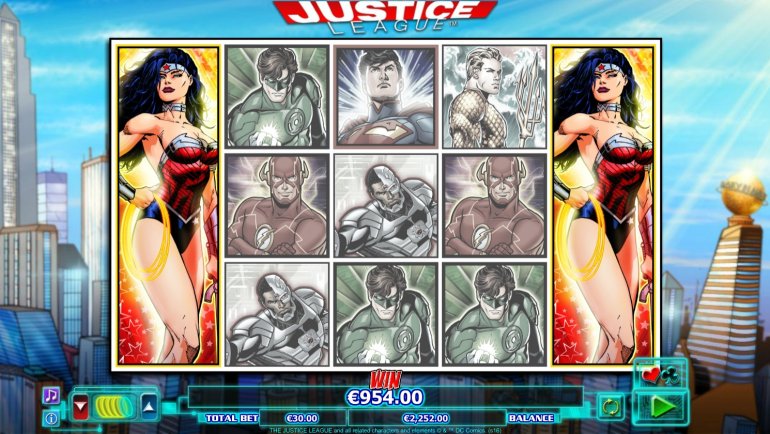 NextGen devoted the Justice League video slot to them. It will surprise users with various bonus options, unusual features of unique icons, and other functions.
Pokies by 1x2 Gaming
A promising software developer seeking an opportunity to drive out leading software vendors sometimes releases excellent slots about comic heroes. The company does not choose trivial ways and prefers unusual topics.
A brief description of several games is provided below.
Kick-Ass
The graphic novel Kick-Ass was not very popular among fans of the genre until a movie was shot in Hollywood. The film about a teenager who decided to fight against crimes on the streets was quite successful and enjoyed impressive box office earnings.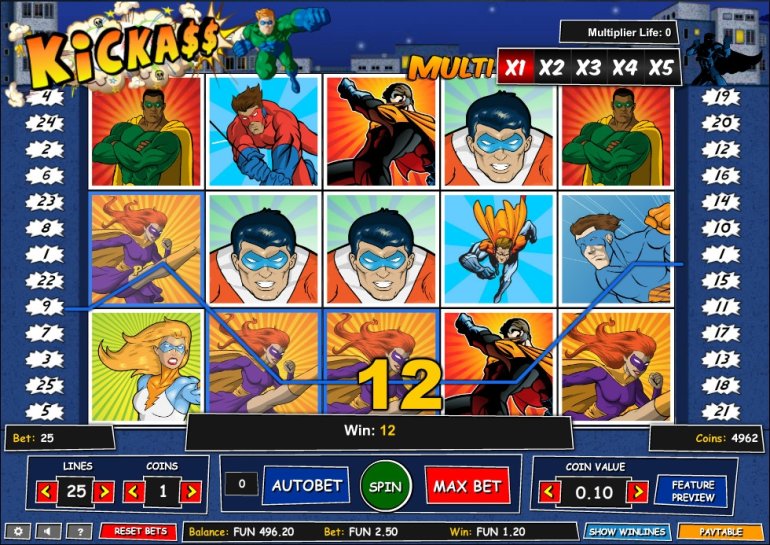 1x2 Gaming created the Kick-Ass video slots based on the movie. It is designed like a graphic novel and can boast many unusual features. Several types of special symbols, excellent bonus rounds, and free spins are implemented in the slot.
Deadworld
The Deadworld comic book series is not as famous among a broad audience as graphic novels about Superman or Batman, but it also has a lot of dedicated fans. For them, 1x2 Gaming released a spectacular slot machine called Deadworld.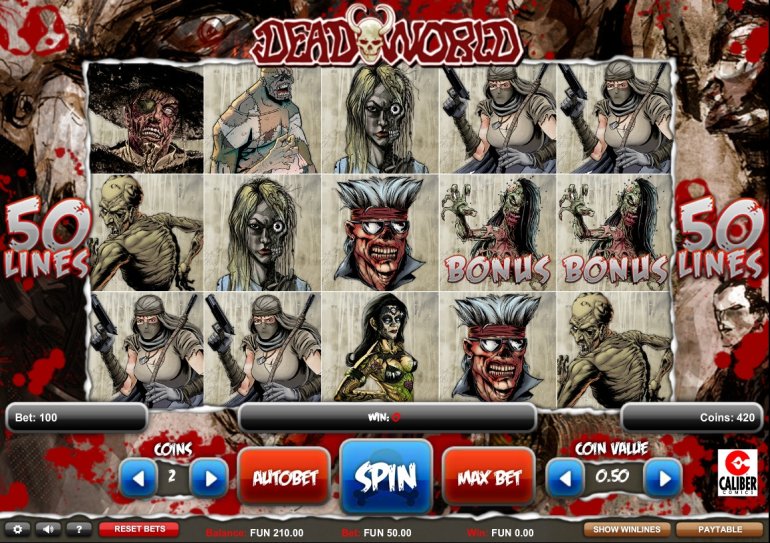 Its design perfectly matches the spirit of the stories of the walking dead, and its gameplay features make the video slot incredibly exciting. It would be best if you took the risk of making an unforgettable journey through the virtual expanses of the Deadworld graphic novel, which is available on the video slot screen.
Games by Other Brands
Then we will discuss developments of other companies whose portfolio includes video slots about comic books.
Superman - Last Son of Krypton by Amaya
Developers from Amaya periodically focus on stories from popular comics. They can't help paying attention to the legendary Superman. The company dedicated an excellent video slot Superman - Last Son of Krypton, to him.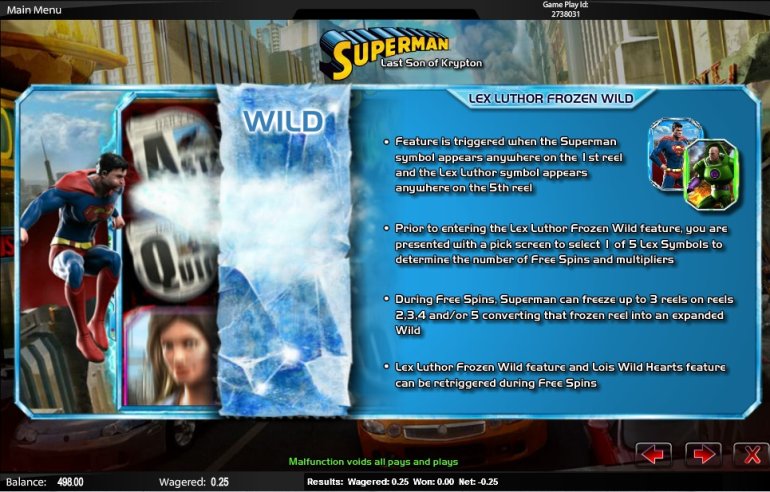 A fantastic design, impressive animation, an excellent soundtrack, and a user-friendly control panel are the most prominent properties of the slot. Still, its most important advantages are hidden in its gaming features:
excellent bonuses,
unique prizes,
great free spins,
and many other peculiarities await you in this slot.
All of them are described in the review of Last Son of Krypton.
The Dark Joker Rises by Yggdrasil Gaming
Yggdrasil knows how to impress fans of online gambling. The company's specialists constantly develop unusual slots, drawing users' attention with the uniqueness of topics and non-trivial approach to gameplay.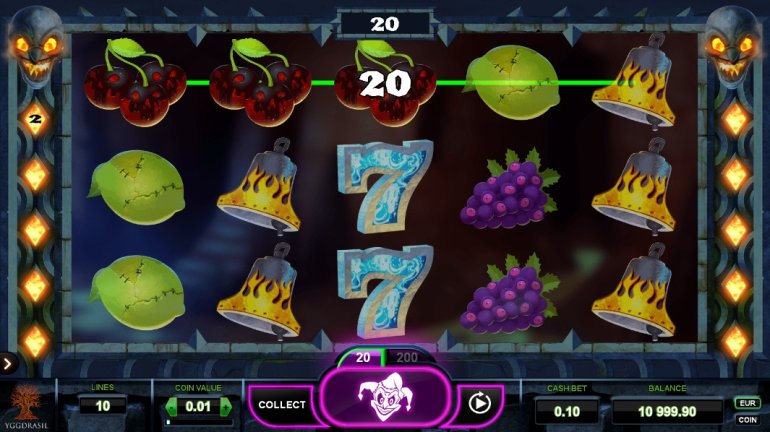 One of those games is The Dark Joker Rises. We can hardly admit that it is dedicated directly to the film about the confrontation between Batman and Joker, but the relation is visible. We strongly recommend that readers of Casinoz should personally test this colorful and exciting game.
Bloodshot by PariPlay
Slots based on the graphic novels of Valiant attract much less attention from casino software developers than the products of DC Comics or Marvel. Fortunately for fans of its comic books, specialists of Pariplay recalled it and released Bloodshot.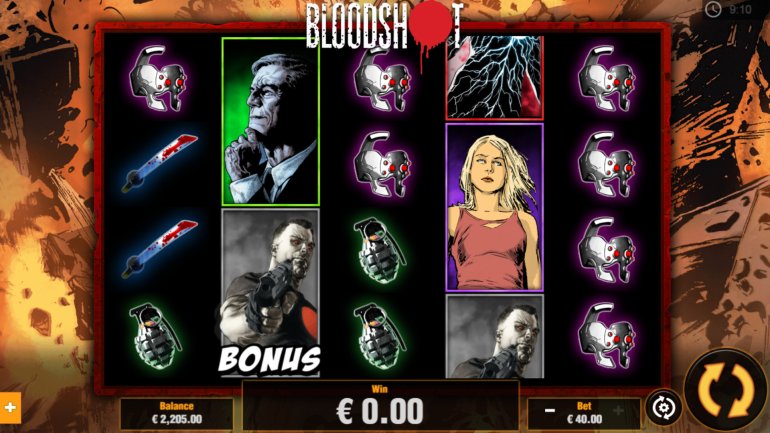 This incredible novelty can boast its magnificent design, unique features of special symbols, two variations of free spins, and large bonus payouts. We recommend that the Bloodshot video slot should be tested by all gamblers who enjoy reading this comic book.
Conclusion
Follow the updates of the article. We will add brief descriptions of all novelties dedicated to comics. And there is no doubt that software developers will not stop releasing such slots.
We will be glad to know your opinion on this issue. Tell us about your favorite slot machines, share impressions from the abovementioned games, and remind us of the slots we have forgotten to mention in our article.