Oficiul Național pentru Jocuri de Noroc (ONJN) is a gambling regulator in Romania, which started its activity in 2013. This organization is engaged in the regulation of online gambling and land-based gambling. The department issues gambling licenses not only to operators who decide to open a casino, but also licenses the activities of casino software manufacturers, payment services and other companies involved in the industry. Given the relatively small experience of ONJN, we note that the regulator is quite wealthy and develops not only the gambling business in the country for the sake of companies but also to take care of players. On the website, you can complain about any casino (online or offline).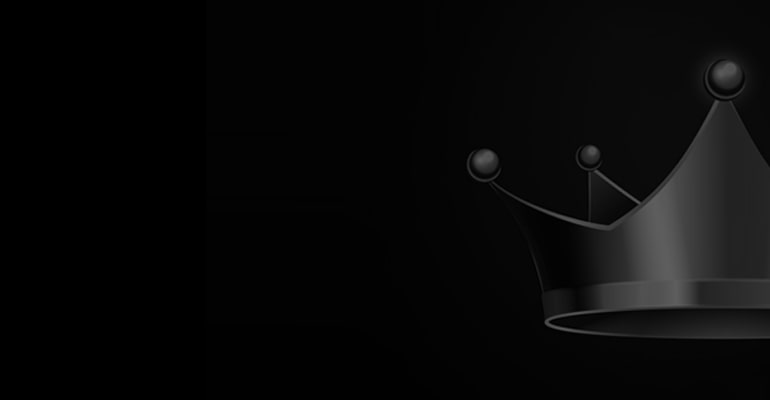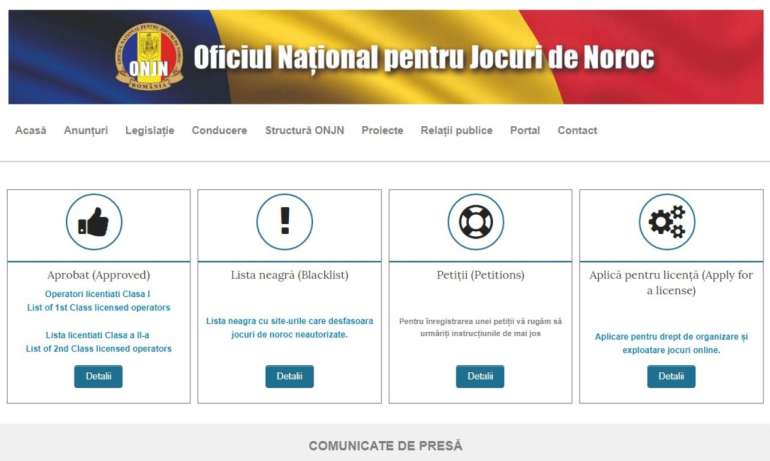 Official site of Oficiul Național pentru Jocuri de Noroc
Home page of the official website of the regulator of Romania.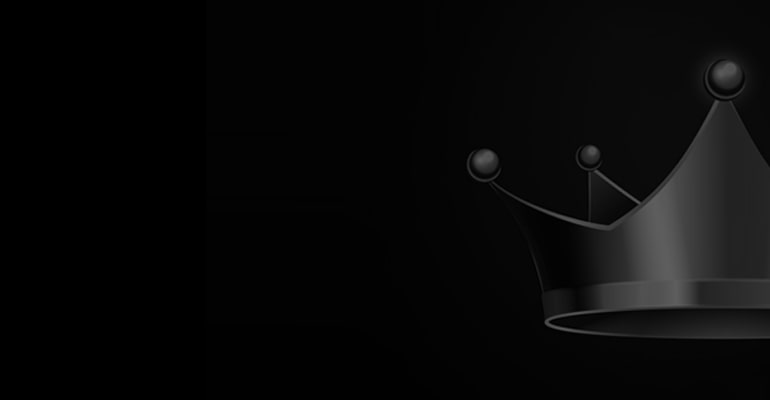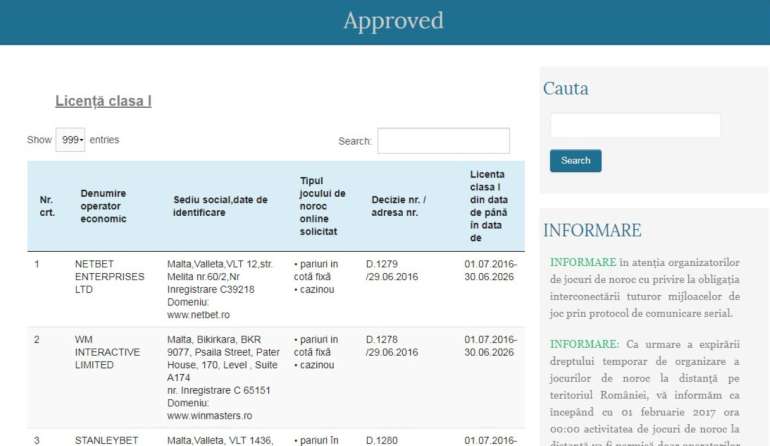 Official site of Oficiul Național pentru Jocuri de Noroc
Section of the site "Approved" allows you to verify the presence of a gambling license from the operator or gambling equipment manufacturer.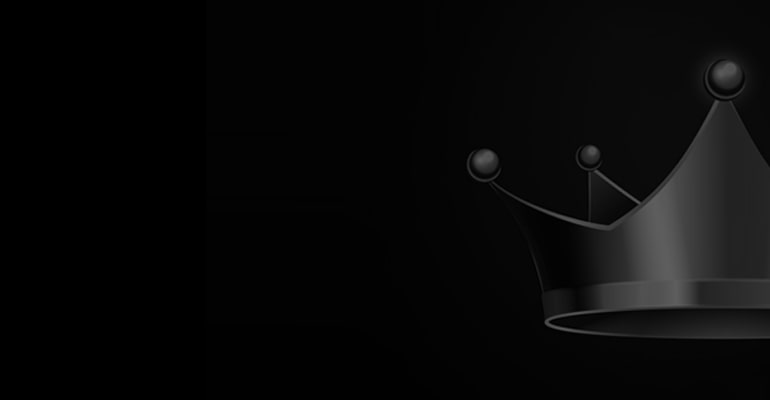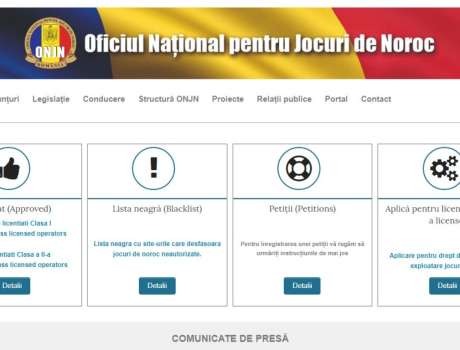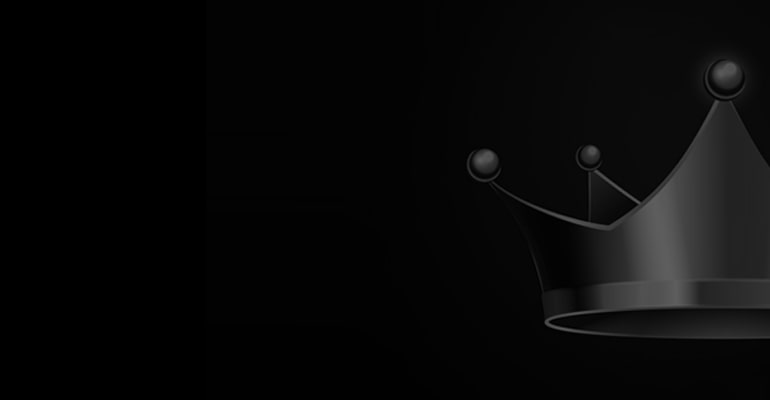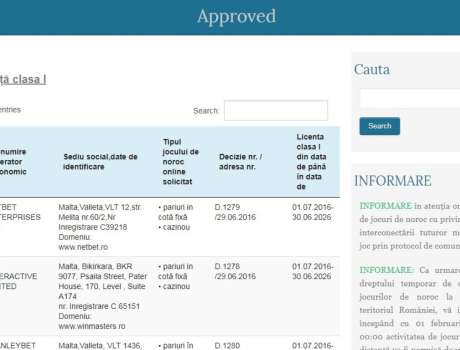 Oficiul Național pentru Jocuri de Noroc review
The development of gambling in the country began in 1990 when the previous government of Romania in the person of Nicolae Ceausescu was overthrown. And in 1991 the first large land-based casino built by "Casino Austria" appeared. Just a year later, the first regulatory body of the gambling industry appeared, and in 1993 the taxation of gambling establishments was approved.
Since 1998, the gambling industry in the state began to be licensed, which had a beneficial effect on this market. Casino owners were required not only to obtain a gambling license to open a casino but also to comply with the rules and regulations of licensing. In 2003, the Romanian market became open to foreign betting companies.
Given the extraordinary pace of gambling development, as well as the fact that the country is part of the European Union, the existing legislation in this area required changes. In 2013, a number of regulations were passed and the National Gambling Authority was established. This organization has become the main administrative body that controls and licenses all types of gambling activities in Romania, including online gambling.
Unlike most countries in Romania, more loyal approach to the taxation of players. Previously, it was the operator's responsibility to inform the relevant authorities about the player's winnings (the client withdrew money from the casino). Then the player themselves had to submit a declaration of income, after which he accrued tax amount. As of 2018, the online operator is responsible for withholding tax on each withdrawal of the player. In land-based casinos, a payout of not more than 15,000 Euros is not taxable.
Regulator functions:
Licensing of land and online operators
Combating illegal gambling
Tax collection
Social responsibility
It should be noted, regarding the protection of the population from gambling addiction, this direction is rather poorly developed, but a lot of work is being done and significant changes are expected in the near future.
Also in the near future, a number of measures will be taken, including changes at the legislative level, on the regulation of gambling advertising and the creation of a fund to help gambling addicts. Interesting fact: Online casinos are required to pay 5,000 Euros annually to this fund, although as of 2019, it is not functioning.

License types of Oficiul Național pentru Jocuri de Noroc
The national gambling authority of Romania has generally been quite succinct in its approach to the process of licensing companies. There are only two main licenses for each category of companies involved in the gambling business. Although there are additional permissions for certain types of games.
Types of licenses:

Clasa I is a gambling license for the organization of land or Internet types of gambling, including casinos and sports betting. 

Clasa II – a gambling license for companies providing services:
Manufacturers, distributors, and companies operating with the use of gaming tools. This applies to land-based gambling
Software vendors 
Platform management service providers
Providers (slots manufacturers)
Certification lab
Payment system 
Organizations wishing to open a casino or betting company must obtain additional permits. For example, a land-based casino requires a certificate to install each slot machine.
Additional permissions for land-based casino games:
Slot machines
Casino games (roulette, blackjack, poker, etc.)
When licensing an online casino, only one type of license "Clasa I" is issued, which includes all gambling games offered in this particular institution. That is, a licensed online casino can offer both poker and roulette, as well as slot machines.
Additional requirements for Internet establishments:
To obtain a gambling license for an online casino, it is necessary to place servers on the territory of Romania or install "mirrors". That is, the data from the casino server will be duplicated and provided to the regulator.
All transactions with players must occur through accounts opened in banks in Romania.
Online casinos must only accommodate service providers (software developers) possessing a gambling license ONJN "Clasa II»
The casino must create a guarantee fund with a capital of 100,000 Euros. 
Class 1 gambling licenses are issued for 10 years, and gaming permits are valid for only one year.
Taxation of gambling business depends on the type of activity and income of the institution:
Land-based establishments pay an annual tax the amount of which depends on the type of game and reaches 5 000 - 95 000 Euro. Bookmakers pay up to 16% of the income. Land-based casinos pay up to 60,000 Euros per table and up to 2,600 Euros per slot machine (no win limit).
Online casinos pay an annual tax depending on turnover: Up To 500,000 Euros – a tax of 6,000 Euros. If the turnover exceeds 10 000 000 Euros the tax is 120 000 Euros. Also, 16%  of the institution income should be paid but not less than 100 000 Euros per year.

Dispute resolution
The national gambling administration reacts quickly and efficiently to the appeals of players (complaints). And it does not matter in which institution the incident occurred -online, land-based casino or bookmaker. On the official website, there is a specialized section "informatii obligatorii pentru verificare petitie", where the e-mail address to which you want to send your appeals is specified.
Depending on what institution (online or offline) receives a complaint, you must attach various documents.
For online casinos:
Applicant name;
Contact information (phone, e-mail);
Name of the gaming platform (casino);
E-mail address used to register at the institution;
User name (nickname or ID);
The date the incident occurred;
Other documents confirming the complaint: possible correspondence with representatives of the site, screenshots, etc.
Any other details the applicant deems important.

Regulator licensed casinos
In the section" approved " on the website of the regulator, players can get acquainted with the companies licensed by the National gambling administration. Licenses are divided into classes. Online casinos with Romanian gambling license: netbet, betfair, pokerstars, 888 and others.

Conclusion
The national gambling authority of Romania is a relatively young organization, in fact, its activities in the online gambling industry began in 2014. Despite this, Casinoz considers this regulator to be quite promising and able to positively influence the development of gambling in this country. Also note the possibility of filing a complaint against the casino directly to the regulator.